Lutfun Nahar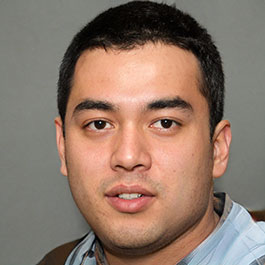 My name is Lutfun Nahar, and I am a botanist from Eugene, Oregon. I grew up in Portland and, aside from the year I spent studying abroad in Australia, I have lived in Oregon all my life. In my free time, I enjoy hiking on our gorgeous local trails. I especially love the Mount Pisgah trail and arboretum. When it rains, I prefer to stay inside, although I think the rain is beautiful, so I relax on rainy days by reading in the solarium of my house.
People often tell me that I'm quiet, because I get so focused on what I'm doing that I lose sight of other things, particularly social things. However, anyone who has talked to me about CBD, cannabis, or any of the other plants I'm passionate about studying will tell you that I don't stay quiet for long!
Professional Experience and Interests
I have always been interested in life sciences, and in high school, I became especially curious about botany and medicine. I ended up choosing botany as my main focus — partly because it required fewer years of school, and partly because I felt it would allow me to be more hands-on in my work. The practical side of science, whether it takes place in the field or in the lab, has always been my favorite part.
After researching a variety of different plants, both during my degree and afterwards, I discovered an interest in cannabis and cannabinoids. CBD was one of the most fascinating to me because we have known about it for so long, but we have only recently started to understand and use it. I felt that there was a lot of knowledge to be gained. My experience as a botanist made me a desirable master grower to many cannabis companies, but I preferred to consult and research for them instead, which allowed me to innovate new methods and study more about CBD.
Conclusion
I hope to be part of the scientific movement which uncovers the full potential of CBD, particularly for medical purposes. In my botany research and cultivation, I study everything about it, from the way different cultivation methods affect it to the way it behaves on its own, in an effort to contribute as much knowledge as possible to the field and share that knowledge with the world.