CBD Products
From being almost nowhere to be a part of almost establishment, CBD have made their way into people's lives in a rather rapid manner. From coffee, tea, energy drinks, edibles, and chocolate to products like CBD facials, oils, lotions, and whatnot, there is hardly anything that does not have a CBD variant now, and all for good reasons too.
Shifting from the more conventional methods to the ones which are generally considered eccentric, people have increasingly found relief for different kinds of pain, inflammation, digestive tract problems, insomnia, nausea, and even stress in a new kind of product range popularly known as the CBD products. Even if CBD is becoming a common standard now, it is still an alien concept for many people out there.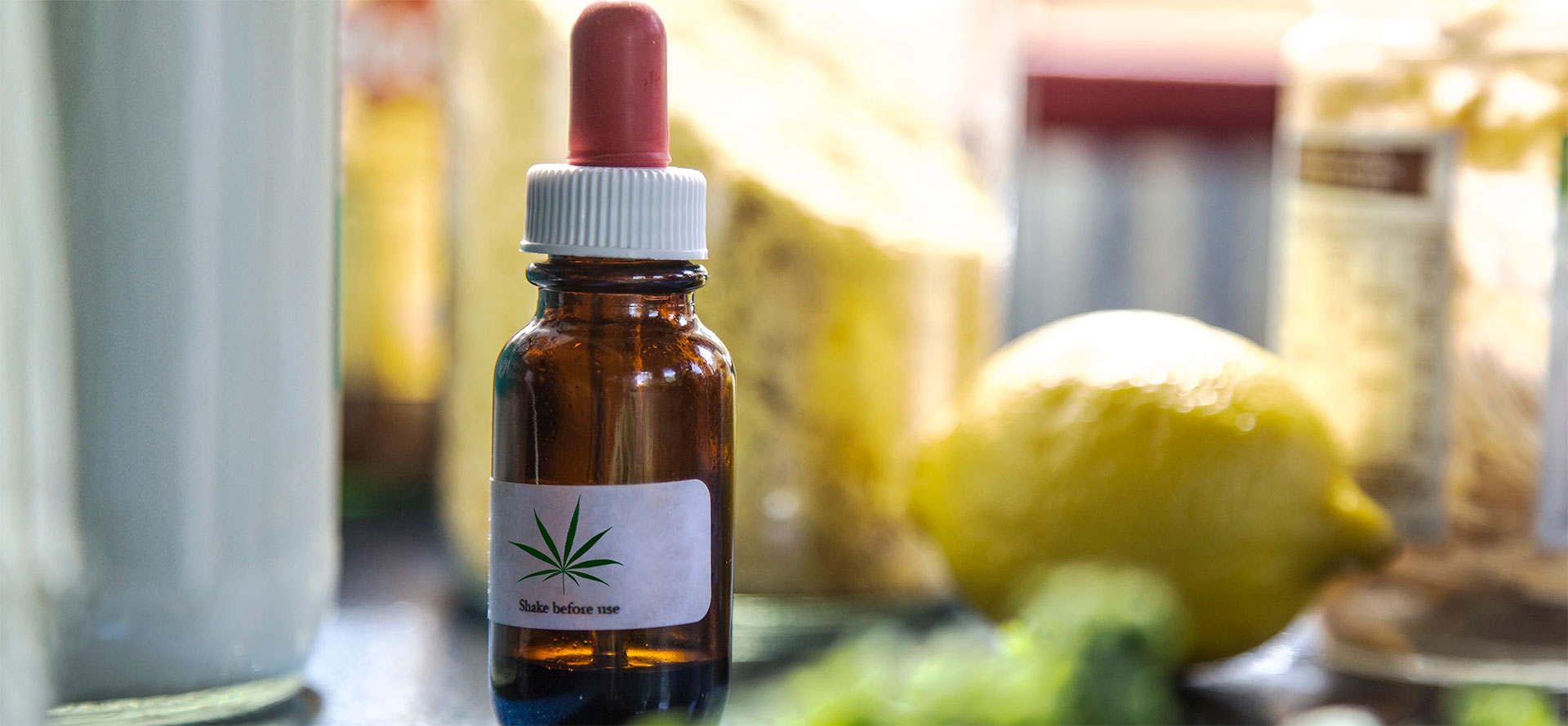 10 Best CBD Products in 2023
Products
Information
Price

Ingredients:

Full Spectrum CBD Tincture

Check Price

Ingredients:

Terpenes and Full Spectrum Hemp Extract

Check Price

Ingredients:

Hemp Derived Phytocannabinoids, Organic Hemp Oil, and Vitamin E

Check Price

Ingredients:

Organic Aloe Leaf Juice, Organic Coconut Oil, MSM, Emulsifying Wax, Stearic Acid, Cetyl Alcohol, Hydroxyethyl Cellulose, Glycerin,

Check Price

Key Facts:

With 1500mg of CBD Isolate

Ingredients:

Honey, Hemp Extract

Check Price

Servings:

30 servings per bottle

Strawberry Lemonade:

Organic Tapioca Syrup, Organic Cane Sugar, Water, Pectin, Phytocannabinoid-Rich Hemp Extract

Green Apple:

Organic Tapioca Syrup, Organic Cane Sugar, Water, Pectin, Phytocannabinoid-Rich Hemp Extract

Check Price

Ingredients:

MCT, natural hemp extract/cbd oil, natural flavor

Check Price

Ingredients:

Organic Olive Oil, Organic Coconut Oil, Organic Beeswax, Non-GMO Vitamin E, Full Spectrum Hemp Oil

Check Price

Check Price

Active Ingredients:

Phytocannabinoid-Rich Hemp Oil (0% THC)

Inactive Ingredients:

Sweet almond oil, vitamin e oil, ylang-ylang oil – complete, lavender oil – organic

Check Price
View all CBD Products
What is CBD?
Cannabidiol or CBD is one of two chemical compounds produced by the plant Cannabis Sativa, commonly known as marijuana or hemp, however, it is important to note that Cannabis Sativa has two species – one is hemp and the other one is marijuana. This chemical is used in products like oils and edible items to initiate relaxation and calmness. Hemp has a relatively higher amount of CBD in it in comparison to marijuana. Both these spices of plants are used to make CBD products. You may have heard terms like 'hemp oil' and 'CBD oil' and other similar terms used interchangeably which can be confusing but now you can identify the exact ingredients and the type of CBD that a certain CBD product has.
If you are wondering whether CBD will get you high, relax, it won't. The chemical responsible for the euphoria like state that people experience after taking marijuana is known as THC - delta-9-tetrahydrocannabinol. There is a slight chance that one may feel a bit altered after taking CBD but the percentage of these people is as low as 5%. Consider it a side effect which is a general in case of all kinds of medications out there. Let us find out about the products that use CBD as a medicinal ingredient.
Types of CBD Products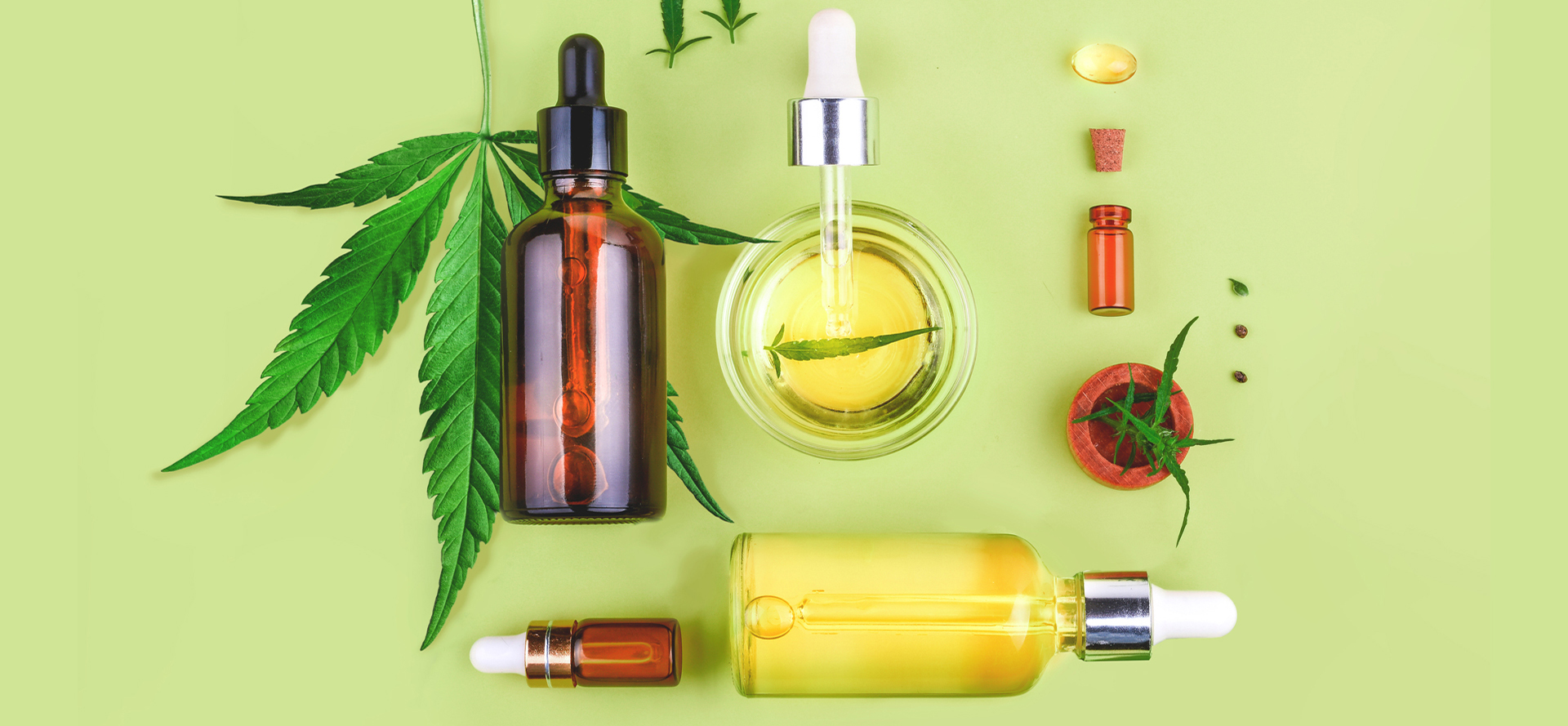 The following are the major types of CBD products that you can find being commonly used these days. These products range from the day-to-day use of products like oils and soaps to chocolates, gummies, water, drinks, and other edibles. You can check out our recommendations to find out the most popular CBD products.
CBD Oils or CBD Drops
One of the most common ways to use cannabidiol, CBD oils are widely available and used across the globe for medicinal and immunity benefits. CBD is extracted from the cannabis plant and then diluted using a carrier oil like coconut oil or essential oils. The resulting purified solution is known as CBD oil which is used topically on the skin. CBD oil comes in three different types – isolate, full-spectrum, and broad-spectrum. Isolate CBD oil has CBD in its purest form, full-spectrum contains all the cannabinoids found in the cannabis plant and broad-spectrum CBD contains all cannabinoids except THC. CBD oils find use in treating many ailments such as pain, inflammation, stress, anxiety, insomnia, nausea, and immunity.
Eye Drops Made from Cannabidiol
Cannabinoids have been proven quite successful in treating glaucoma which makes them a great ingredient to be used in eye drops. It was discovered around the 1970s that cannabinoids lower the intraocular pressure and hence help in relieving glaucoma effectively. While the initial use of cannabinoids was through either oil or via smoking, the studies related to its benefits for eyesight problems shows promising results when applied directly onto the eye as drops. It also relieves neuropathic ocular pain. Since CBD oils do not mix well with water, the drops are made using a tab bit of mineral oil to balance the composition. The dosage of CBD is controlled in the drops and is fixed to obtain the desired results. CBD is also found helpful in decreasing eye pressure.
CBD-Infused Wax
A concentrated form of cannabinoids, CBD wax is used when a larger amount of CBD is to be injected into the body. CBD wax is exactly what it sounds like wax – the look and consistency are exactly like the general one associated with wax. Since CBD wax contains a high concentration of CBD, it doesn't take a lot of it to do the needful. CBD wax is generally consumed by a method named dabbing which essentially means flash vaporizing. The wax is applied on a hot surface, preferably metal, and then inhaled directly as it evaporates. Bongs and vapes are traditionally used to take CBD wax.
Cannabis Seeds
Cannabinoid seeds are obtained directly from marijuana plants and they have both the CBD and THC compounds in them. CBD seeds have been consumed for quite some time now and have proven to be more effective than many other CBD products when it comes to relieving pain, inflammation, stress, digestion, promoting bone growth, improves heart health, relieve muscle spasms, improve immunity and improves blood sugar levels. CBD seeds can be consumed raw, fully shelled, or after removing the shell. Some people like to cook them before eating but it is speculated that any kind of processing reduces the effectiveness of the seeds.
High CBD Strains
CBD strains refer to the variety of CBD flowers or plants available in the world. Some of these strains have a lesser amount of CBD and more THC in them while others have a higher amount of CBD. High CBD strains are considered superior over the lower ones since they have lesser THC in them which means that the residual which cannot be used in making CBD products is reduced. A high CBD strain can have CBD content anywhere between 13 to 22%. The lower the level of THC in a strain, the higher is its quality. The easiest method to consume a high CBD strain is by smoking. Scroll through our top picks to find out the best high CBD strain for yourself.
CBD Pre-Rolls
CBD pre-rolls or CBD joints are essentially joints or rolls made with CBD flower instead of the strain which makes them especially low on THC. Cannabis bud or the flower is dried up and then rolled in joints and then can be smoked as regular cigarettes. To be precise, hemp plant, a variety of cannabis plants, is used to make CBD pre-rolls instead of marihuana flowers as hemp is considerably lower on THCs. The highest quality CBD rolls are made with full-spectrum hemp plants. Although quite less, there is a certain amount of THC present in these high-quality joints as well but it works in combination with the CBD content to create a long-lasting reliving effect on the users instead of initiating a state of euphoria.
Soap with Cannabis
The main use of a CBD soap is to help the users maintain healthy skin. CBD is high in anti-inflammatory agents and antioxidants which nourish the skin from within and prevent many skin allergies and problems like acne, oil retention, etc. CBD soaps are generally used as any other topical cleansing bar that we are familiar with and do not require special ways for administration.
CBD Crystals or Powder
The purest form of CBD in existence for consumption, CBD crystals are about 99.9% CBD and have next to no THC in them. CBD crystals are made by separating parts like chlorophyll, oil, wax, and other plant matter from a hemp plant. The resulting residual is a powder-like substance which is pure CBD. This powder is then made to undergo a process named winterization which further removes the impurities. They are extracted from the hemp plant and purified twice for maximum quality. Some variants even claim to contain zero THC in them which makes CBD crystals the ultimate form of purified CBD. There are several other CBD products that contain a very low percentage of THC in them which is not enough to show psychoactive effects when consumed, there is a chance that this THC content shows up in a drug test which is the main concern for a lot of people using cannabidiol. CBD crystals offer a great solution to this problem as well.
Cannabis Infused Extract
Containing up to 20 or even 30 percent CBD content, CBD extract is another powerful source to intake more CBD content without consuming a large amount. CBD extract has either a buttery or oil-kind of consistency and is taken out directly from hemp plants. CBD extract is derived from the seeds of the hemp plant and contains many other compounds like CBDa, THC, etc. in it as well. One can either use then by applying on the skin topically and by injecting it as well. Hemp extract is sometimes referred to as CBD essential oil as well.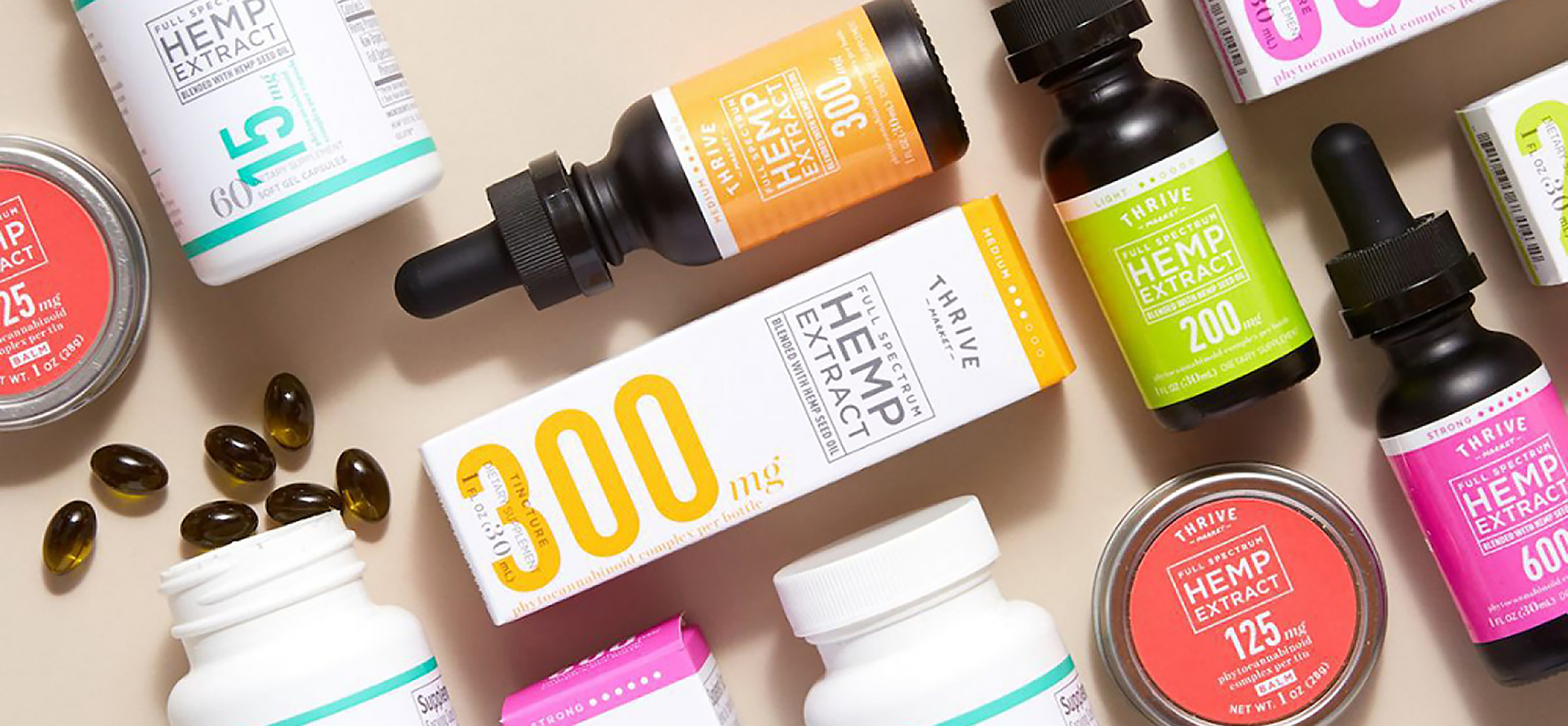 CBD Concentrate
CBD concentrates, like CBD powder and CBD crystals, are some of the purest CBD products which have incredibly high levels of CBD in them. Prepared using the supercritical CO2 extraction process from hemp plant flowers, which is also used to make CBD oil. CBD concentrates are useful to treat severe chronic pains, anxiety, and other condition which require a higher dosage of CBD in a relatively lesser amount of time.
CBD For Energy
Used to maintain a sustained energy boost throughout the body, many CBD products like oil, concentrates, capsules, crystals, and edibles are used as energy sources to recondition the neurons. When administered in a lawful amount religiously, CBD helps improve focus and calms the mind increasing body awareness and lines up the energy to use throughout the day.
More choices available
Cannabis Coffee
Infused with CBD concentrate, coffee has become a popular source of intake CBD. There are special cafés that serve CBD latte in them which is infused with a healthy dose of CBD to keep you running up and about. CBD coffee can be found and prepared using a variety of products, for example, CBD roasted coffee beans, CBD ground coffee, coffee pods, etc. It primarily helps in relieving stress, boosting immunity, reducing inflammation and pain, and increasing mental alertness.
CBD-Infused Tea
Available as tea bags, loose tea and infused, CBD tea is a beverage with increasing popularity. CBD tea is a great and delicious way to improve mood, elevate spirits, and recharge for the day without subjecting to instant energy drinks. CBD tea is generally available in all common flavors of tea like ginger, lemon, honey, etc. If you have a taste for a certain tea and cannot find a flavor you like then you can make your own CBD tea by adding a few drops of CBD oil to the tea.
Water Made From Cannabidiol
An easy way out for folks who prefer drinking water over other beverages like tea and coffee, CBD water comes infused with CBD particles. Several different brands produce bottled CBD water. You can look at our top picks to find a suitable match. CBD water is also helpful for those who are skeptical about taking CBD in other forms like oil, capsules, or edibles as the water tastes exactly like the normal bottled water. The best kind of CBD water is the one with lesser or no THC at all.
Edibles with Cannabis
One of the most enjoyable and finger-licking good ways to intake CBD is by administering CBD edibles. From gummies to chocolates, protein bars, dried fruits, honey sticks, lollipops, cookies, butter, ice cream, granola bars, and even burgers, CBD has increased its range of edible items quite a lot providing you with numerous options to choose from. Products like honey sticks and lollipops can also be a great way to serve CBD to young children who requires the dosage for medicinal purposes.
Cannabis Gummies
CBD gummies have been taken a step further and developed to target a specific ailment for the consumers. For example, there are special CBD gummies for anxiety, for pain, for inducing sleep, and for relaxation. Not only that, there are specialized gummies made just for kids as well and are often used for treating conditions like anxiety, epilepsy, autism, ADHD, as well as Asthma. Given the popularity of the candy among both young kids and adults alike, CBD gummies have proven to be some of the top consumed CBD products which led to the production of variants like CBD gummies for vegans. Several levels of CBD content can be found in these gummies ranging from mild to extra strong and completely pure.
CBD Isolate
Completely free of THC, CBD isolate is the purest form of CBD extract available. It can be available in both solidified crystal or powder form. Although the initially resulting material after filtration and purification processes is CBD isolate crystals, they are later grounded into powder for consumers' benefit. CBD isolate can be used for improving appetite, memory, immune system, anti-inflammation levels, mood, digestion, anxiety, stress, and many other conditions. Needless to say, since CBD isolate is completely pure CBD free of all traces of THC, it is not detected in drug tests.
Full-Spectrum CBD
A full-spectrum CBD product contains all kinds of cannabinoids that are naturally present in a cannabis plant which includes both minor cannabinoids and THCs. However, the quantity of both these additional two components is very low. Full-spectrum CBD products sometimes prove more beneficial than isolates as CBD combined with minor cannabinoids and THC can leave longer-lasting effects and hence increase the viability of the products. A recent study done in the year 2015 showed that full-spectrum CBD provided a higher level of calmness and relief in comparison to the isolates. Full-spectrum CBD is generally produced in form of oils.
CBD Spray
Administered topically, orally and through nasal cavity as well, CBD spray is a rather easy CBD product to use for first-time users. However, it can be hard to determine the exact dosage of CBD that you intake when using a spray, unlike other CBD products. There are both isolate and full-spectrum CBD products available in the market and can be picked as per the suitability of the user.
Cannabis-Infused Capsules
As evident, CBD capsules or CBD pills are taken orally. A CBD capsule looks like any other capsule that you may have seen before and worked in the same way. Just like CBD gummies, CBD capsules are also divided as per the concern. You can easily find CBD capsules for pain, anxiety, or sleep, each one made to tackle one single issue. These capsules are made with both full-spectrum and isolate CBD along with an option for organic CBD. You can browse through our choices for the best CBD capsule and choose the best one suitable for yourself.
Choose CBD Products now
Tags: best quality cbd oil, best cbd for cats, cbd and depression, organic cbd, best cbd isolate, cbd vape juice, how to calm a hyper dog with cbd, cbd patch for fibromyalgia, delta 8 tincture, cbd for shingles