Last updated
CBD Crystals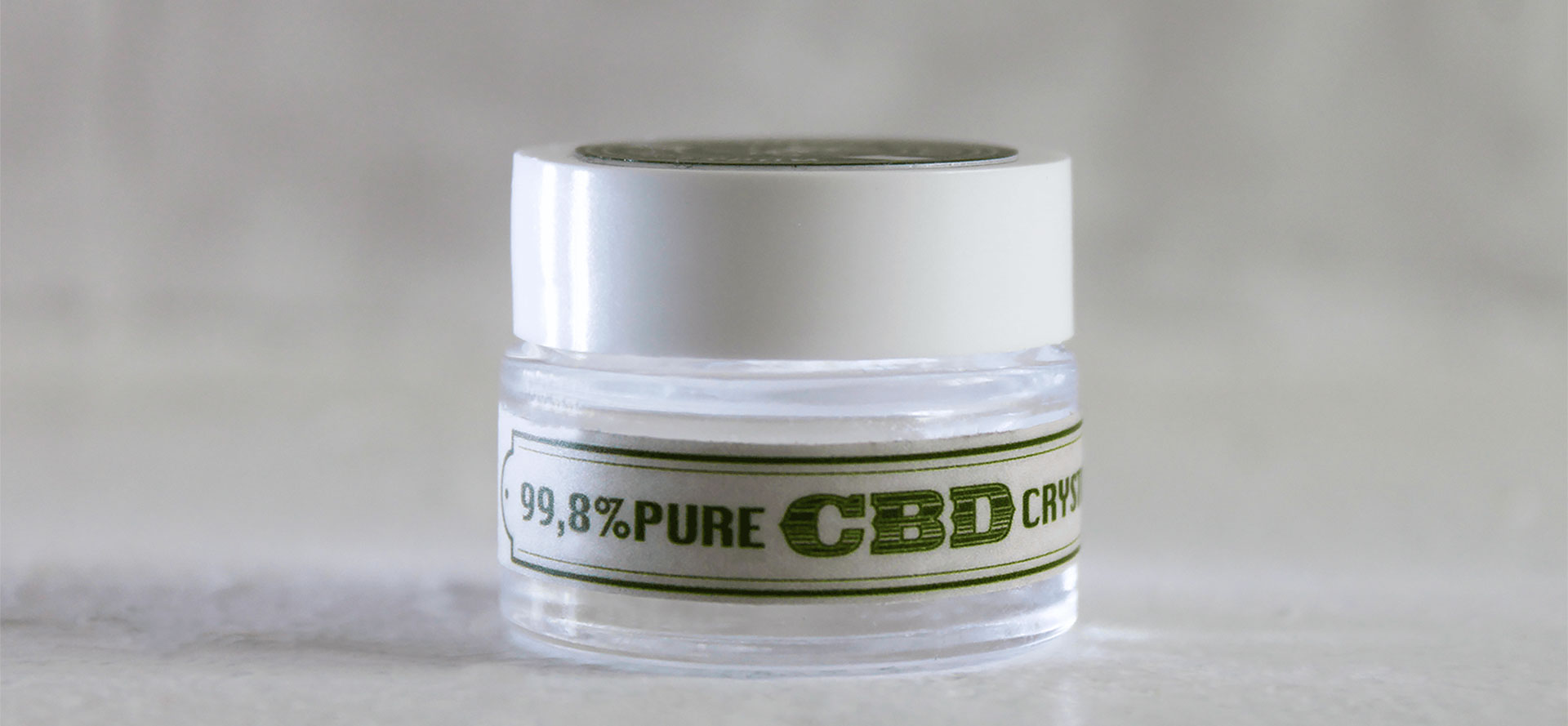 CBD crystals, a crystalline form of CBD isolate, are currently the purest and cleanest CBD product available. This means they contain 99% pure cannabidiol, with smaller, more negligible amounts of the other cannabis compounds than what you'll find in any other CBD isolate product. They might be the most one-size-fits-all option, as well, since there is no one right way to use them or one type of condition or symptom that they are best used for. Considering all this, it's surprising that crystals aren't what anyone would call the "default" CBD treatment, and even more surprising that some people don't know it's an option at all! We hope to take a step towards changing that today by telling you a little more about them and giving you a list of what we think are the ten best CBD crystals available.
Best CBD Crystals in 2023
Products
Information
Price

Usage:

Add to your own vape juice or any edible and mix in

Made from:

NON-GMO, PESTICIDE FREE, CO2 Extracted Organic Hemp Oil

Check Price
View all CBD Crystals
How to Choose the Best CBD Crystals?
Since the only ingredient in CBD crystals is CBD, and the physical form is always the same, there aren't a ton of variables you need to consider. The main factors you should be thinking about involve the safety and quality of the product, as well as the reputability of the company that makes them.
Organic hemp -

Since organic hemp is grown without the use of synthetic pesticides or herbicides, there is no chance of these chemicals ending up in your CBD crystals, even in small amounts. This may make crystals produced from organic hemp more likely to have a higher purity than non-organic.

CO2 extraction -

You may have heard of this before without much of an explanation, but CO2 extraction is generally considered to be the best method for extracting CBD from hemp. In this process, highly pressurized carbon dioxide is run through a chamber containing cannabis. When it interacts with the plant, it dissolves the cannabis compounds that we want to use, like CBD. Then the pressure is lowered, and the cannabis and CO2 naturally separate again. Since there is no opportunity for the compounds to be contaminated by solvents in this process, CO2 extraction produces the purest CBD possible. Look for crystals made with this method to ensure very high purity.

Third-party testing -

Product testing by third-party entities is an important part of guaranteeing safety in things that aren't regulated by the FDA, like CBD. Either the product label or the website will tell you if the company submitted their product to third-party testing, and you should be able to view the results of those tests, as well. This can help you feel at ease with the company, since it proves whether their product is what they say it is, and it will make your purchase decision easier.

CBD only -

Although many types of cannabis products are flavored, colored, or otherwise have ingredients added to make them more appealing, crystals should not do this. You will want no other ingredients besides CBD for the product to be pure and safe to use in a variety of ways.

Dosage -

There is no right or wrong when it comes to this, but it's something you should know before buying a product. It's most common for the dosage of crystals to be 500 or 1000 mg, but there are other options as well. If you have a specific use in mind, you may have a specific dosage to go with it. Even if not, knowing the dosage will be important when it comes time to decide how you'll use it, so it's good to be aware of it when making a purchase.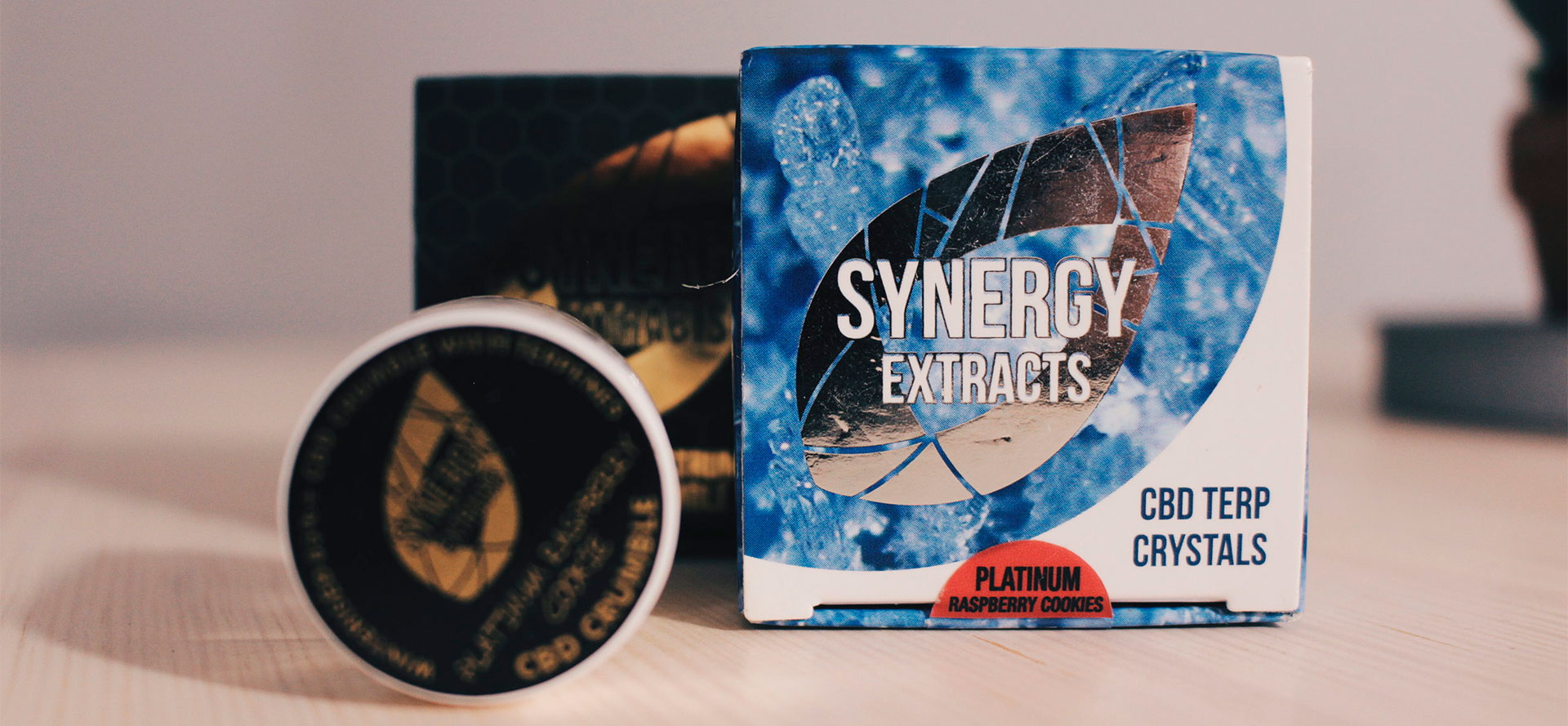 Why Should You Use It?
Of course crystals come with the benefits of any CBD product, which you're probably familiar with already, but there are also benefits to using crystals over the other options available.
Potency - With CBD crystals, you get the most bang for your buck, so to speak. Unlike other products, where you are paying for the lolipops, the vape juice base, the lotion, or whatever else the CBD is put into, with crystals you are only paying for the active ingredient. Due to the high purity, they are pretty much the most potent CBD product available, which means you can use it in small amounts to get the same results as larger amounts of other products, and it will probably last you a while.
Versatility - You can use CBD crystals on their own or to make your own version of a lot of the products you can buy. This can prevent you from getting bored with your CBD treatment, and it also gives you the opportunity to know exactly what is in your treatment products. You can make your own edibles with them, put them in topical creams, vape them, or even put them straight under your tongue; the options are pretty much endless.
Purity -

Since the only thing in CBD crystals is CBD, you don't have to worry about or deal with things like taste or smell, which bother many people in products like CBD oil. There's nothing to make them unappealing to use directly and nothing to cover up if you're putting them in another product.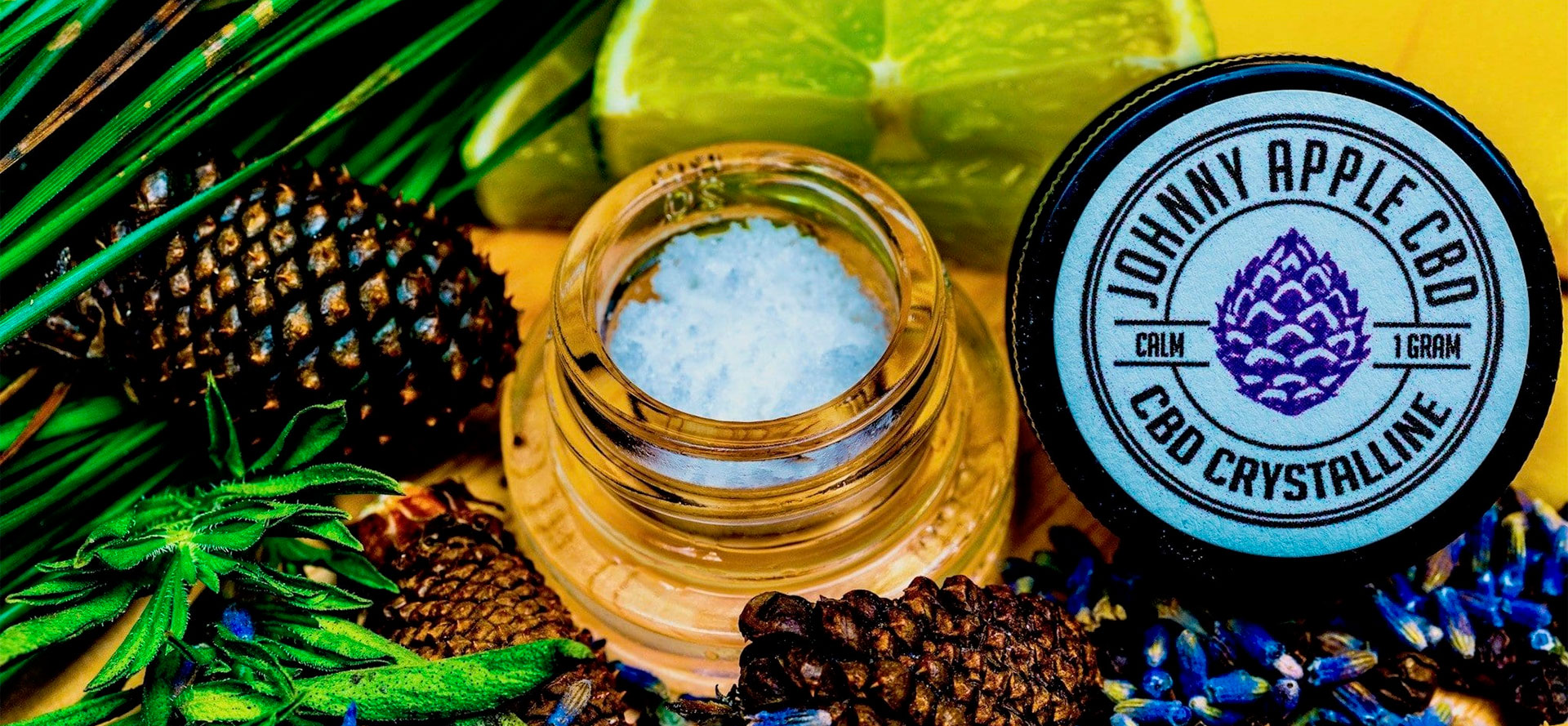 More choices available
How to Use CBD Crystals?
This really depends on how you want to use them! As we mentioned, they are incredibly versatile, and you can do pretty much whatever you want. Just be sure to do a little research on the method you want to try out with your crystals to avoid any dangerous mistakes. It would be best if you always discussed a new treatment like CBD with your doctor, and they may even have advice regarding how to best use it to treat your symptoms.
Safety
If you followed our tips about choosing pure, high-quality crystals, they will be very safe to use, and you aren't likely to experience any side effects. In order to be truly safe, get your doctor's advice about using CBD crystals to avoid potential issues like medication interactions or unnecessarily high dosage.
Conclusion
CBD crystals are like the stem cells of cannabis products; they can become anything you want them to be, depending on how you use them! They are even safer than most CBD products due to their high purity and the high quality you can count on when buying from a reputable company, like those on our top ten list. If you want the freedom to choose your own CBD treatment adventure, crystals may be the perfect pick for you.
References
Saade, Dimah, and Charuta Joshi. "Pure cannabidiol in the treatment of malignant migrating partial seizures in infancy: a case report." Pediatric neurology 52.5 (2015): 544-547.

Tang, Chuan-He, et al. "Physicochemical and functional properties of hemp (Cannabis sativa L.) protein isolate." Journal of agricultural and food chemistry 54.23 (2006): 8945-8950.

Mamone, Gianfranco, et al. "Production, digestibility and allergenicity of hemp (Cannabis sativa L.) protein isolates." Food Research International 115 (2019): 562-571.
Piper, Brian J., et al. "Chronic pain patients' perspectives of medical cannabis." Pain 158.7 (2017): 1373.

Walsh, Zach, et al. "Medical cannabis and mental health: A guided systematic review." Clinical psychology review 51 (2017): 15-29.

National Academies of Sciences, Engineering, and Medicine. "The health effects of cannabis and cannabinoids: the current state of evidence and recommendations for research." (2017).
Choose CBD Crystals now
Tags: best thc free cbd oil, cbd hemp syrup, cbd oil for skin care, cbd isolate oil, cbd isolate vape juice, cbd drug tests, does cbd oil work for menopause, cbd vegan gummies for anxiety, cannabis tea bags, cbd reverses dementia