CBD Drinks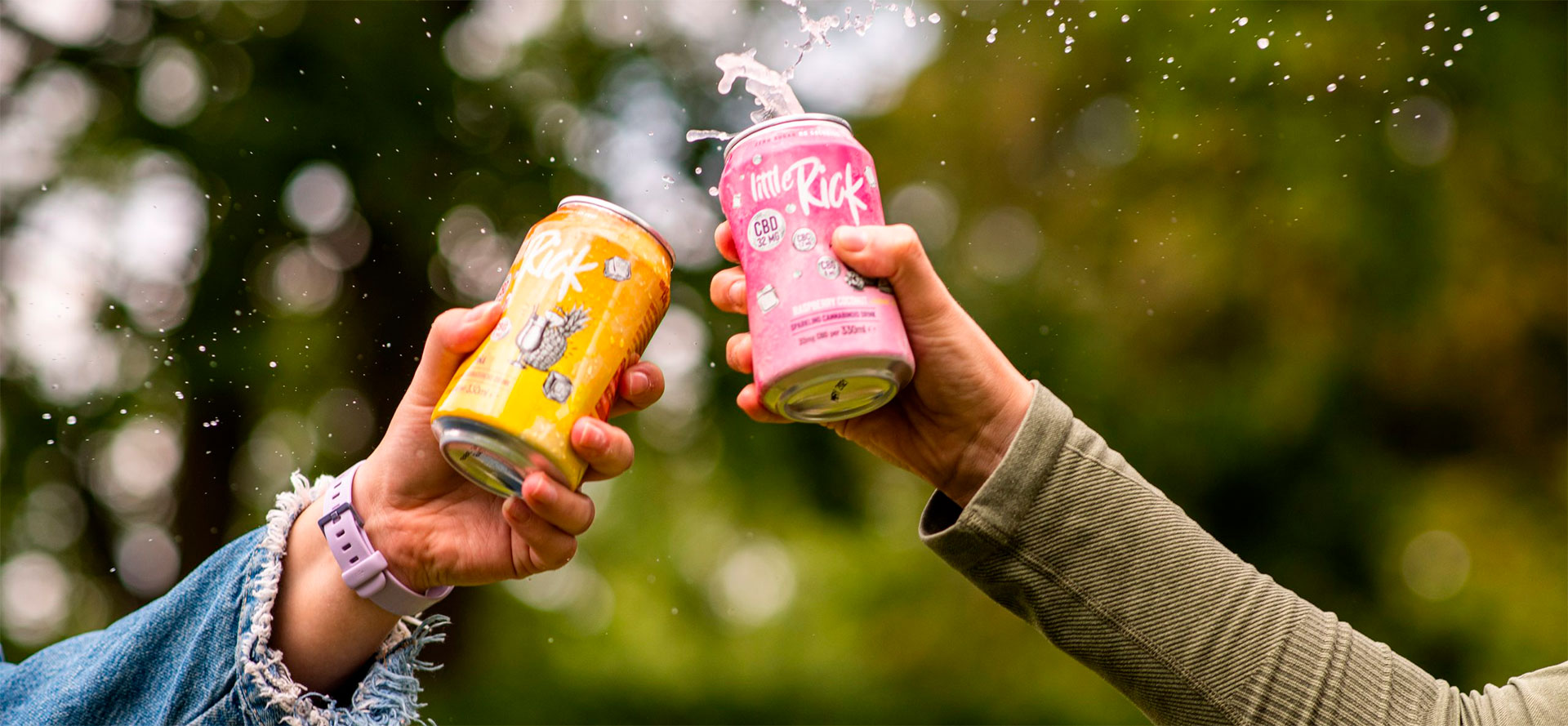 Both alcoholic and non-alcoholic drinks are consumed by a large section of society and thus, beverages become our favorite food companion. But have you ever thought of experimenting, like giving a twist to your regular drinks by adding CBD? Yes, ever heard about it?
There are innumerable ways to try CBD but the most common is ingesting it via drinks. So, let's dive in further and get to known about the CBD-infused or hemp drinks in depth.
10 Best CBD Drinks in 2023
Products
Information
Price

Key facts:

With 25mg of delta-8 THC

Ingredients:

Water, Sugar, Dextrose, Citric Acid, Salt, Sodium Citrate, Monopotassium Phosphate, Modified Food Starch, Natural Flavor, Red 40

Check Price

Directions:

Add 1-2 teaspoons of tea to 8 ounces of boiling temperature water. Let steep for 2-4 minutes. Sieve and serve

Check Price

Directions:

Add 1-2 teaspoons of tea to 8 ounces of boiling temperature water. Let tea steep for 2-4 minutes

Check Price

Flavors:

Mixed Berry or Citrus

Directions:

Consume before and/or after training

Ingredients:

Purified Water, CBD Isolate, Proprietary Protein Blend (Peptiplus Collagen Peptides

Check Price

Key facts:

With 25mg of CBD isolate

Allergen information:

manufactured in a facility that produces products that contain nuts, eggs, soy, dairy, wheat, and gluten

Check Price

Infused with:

1000mg of Premium Grade Organic Hemp

Check Price

Key facts:

With 500mg of CBD isolate

Check Price

Recommended use:

To use the CBD shot, start by shaking the shot well. Empty the shot under your tongue. Hold the liquid under your tongue for 1 full minute

Pro Tip:

Pairs well with Nirvana CBD and Turmeric Softgels and the Nirvana CBD 25mg CBD gummies

Active Ingredients:

Phytocannabinoid-Rich Hemp Oil (0.0% THC)

Inactive Ingredients:

Medium Chain Triglycerides (MCT Oil), Natural Oil-Based Flavoring

Check Price

Recommended Use:

Use 2 tablespoons of coffee for every 6 ounces of water or adjust to your preference

Check Price

Check Price
View all CBD Drinks
What are CBD Drinks?
As the name suggests, CBD drinks are specifically made from cannabidiol, a non-psychoactive substance (found in cannabis), which is extracted from the resins, leaves, and flowers of the marijuana plants. There is no such visible change in hemp drinks. Rather, upon consumption, a sense of satisfaction plunges down your body that makes you feel more relaxed and comfortable in your own space. Non-psychoactive CBD beverages in itself is a broad category that includes cold brew coffee, non-alcoholic wine, hot chocolate coffee, energy drinks, or many other juices too. In recent times, the flocking to hemp drinks has been largely witnessed and people are now feeling more inclined towards CBD products. Fret not, CBD is non-addictive and thus, safe for consumption.
Health Benefits
"CBD-infused drinks will not get you high!" Yes, this is completely true, though THC and CBD, along with many other substances are found in the same plant, but CBD won't make you high and has varied health benefits, due to which it is considered to be therapeutic. CBD's popularity is majorly fueled by exemplary health benefits and easy availability. CBD Drinks are often considered as one of the finest anti-inflammatory and wellness products.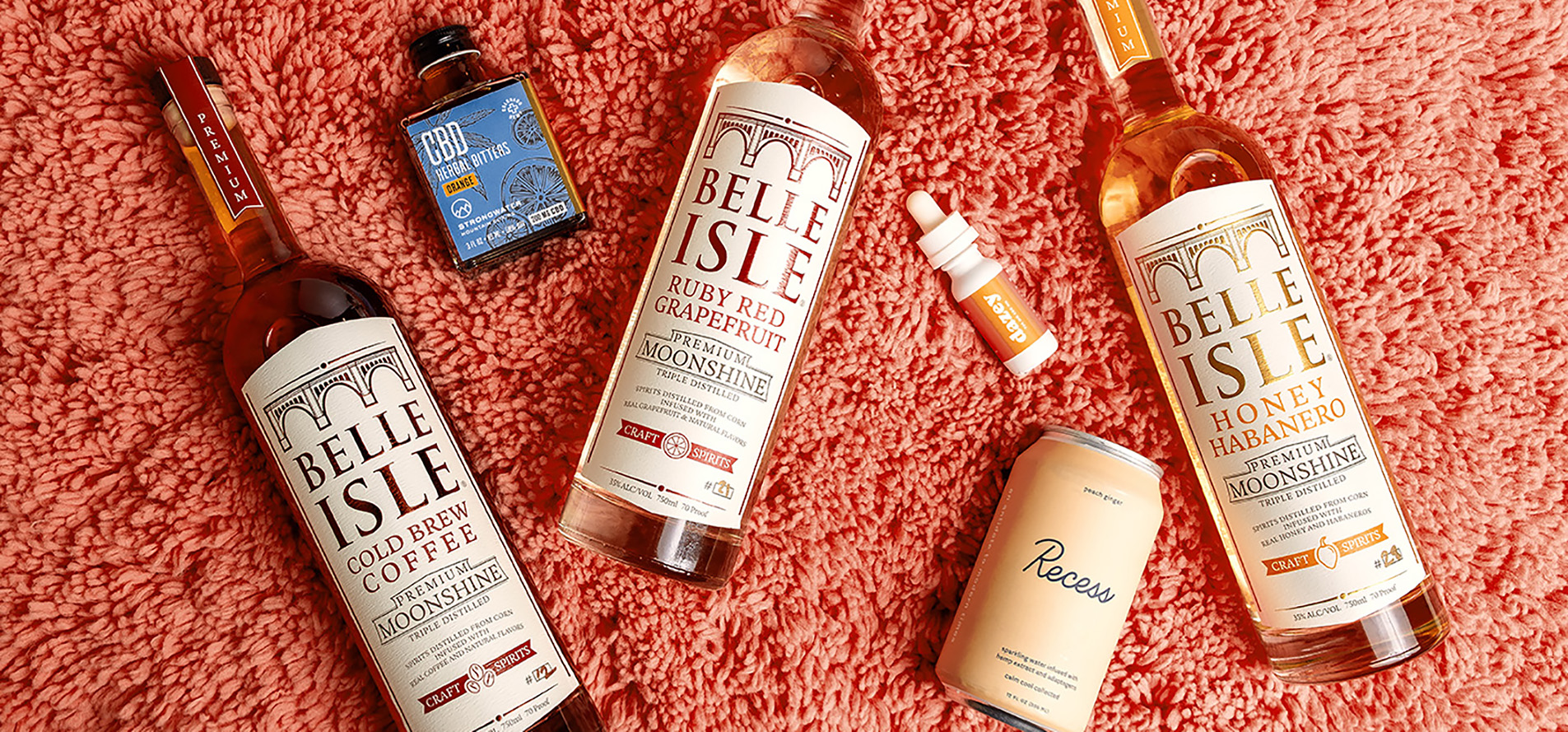 CBD has shown results in treating insomnia, mental health disorders, depression, anxiety, and is proven to be the best drink for protecting healthy cells in our body. Sugary drinks are now being ditched owing to the immensely popular CBD Beverages that is of course a better alternative. With the proper consumption of CBD drinks, it might also aid in relieving chronic pain. But doing research and being more aware of CBD drinks before consumption would rather be a good idea than to just hopping on it. Now, with that, let's learn more about the type of CBD Drinks available in the market:
More choices available
Types Available in The Market
CBD-Infused Beer
A friendly pint without a hangover! Yes CBD-infused Beer won't make you feel drunk rather, it is a great way to relax without getting high. The intoxicating effects are not seen upon the ingestion of CBD-infused beer since it either doesn't have any alcohol in it or have an extremely minimal level of alcohol, and this is what makes it perfect for everyone who wants to enjoy having a beer but not up for any kind of hangover. The production of CBD Beer is similar to that of the traditional one – the only difference being, the alcohol is removed and CBD is infused in it. It is a perfect alternative for people who wants to cut down their alcohol consumption.
Wine with Cannabis
Just as the name suggests, CBD Wine is an infusion of CBD with wine that is seamlessly blended in the right proportion. The effect of both the products is intensified upon mixing. Tinctures are highly used for the production of CBD wine, the reason being it flawlessly blends and gives the desired results. Don't worry the taste is as good as the original wine. You don't need to be more reluctant about tasting it. So, you get optimum relaxation without compromising with your taste.
CBD Cocktails
Those who love cocktails would surely become a fan of cocktails spiked with CBD. Cocktails and CBD make a completely amazing alcoholic concoction that is brimming up with antioxidants and anti-inflammatory properties, and simultaneously gives you the much-required relaxation to your body. CBD oils or CBD tinctures can be used for infusion with the cocktails.
Energy Drinks with CBD
CBD energy drink is sure to give a jolt of energy that seems obvious from the name itself. Every energy drink that is available in the market has a formula that makes it unique. But most of hemp energy drinks contain natural ingredients and compounds that are specifically extracted from the hemp seed, vitamins, and minerals as well. It gives you the much-required kick for your lazy and laidback day to get on your toes with energy. With the consumption of CBD energy drink, you tend to feel more naturally more energetic throughout the day.
CBD-Infused Coffee
This one is definitely for the coffee lovers! CBD and coffee make an ultimate combination that has witnessed immense popularity amidst the coffee connoisseurs and coffee lovers. Trust us, this is going to be the best combination you will taste. Be it the ground coffee infused with CBD or roasted CBD coffee beans or the CBD pods, CBD infused coffee will never disappoint you. The negative effects of caffeine are suppressed by the CBD.
Incomparable Tonic Made From Cannabidiol
Restore and feel more relaxed with the CBD Tonic that has all the cannabinoids, which is available in the cannabis plant that ultimately makes it a full spectrum. CBD tonic is the extraction of substances from the entire plant and not just its parts.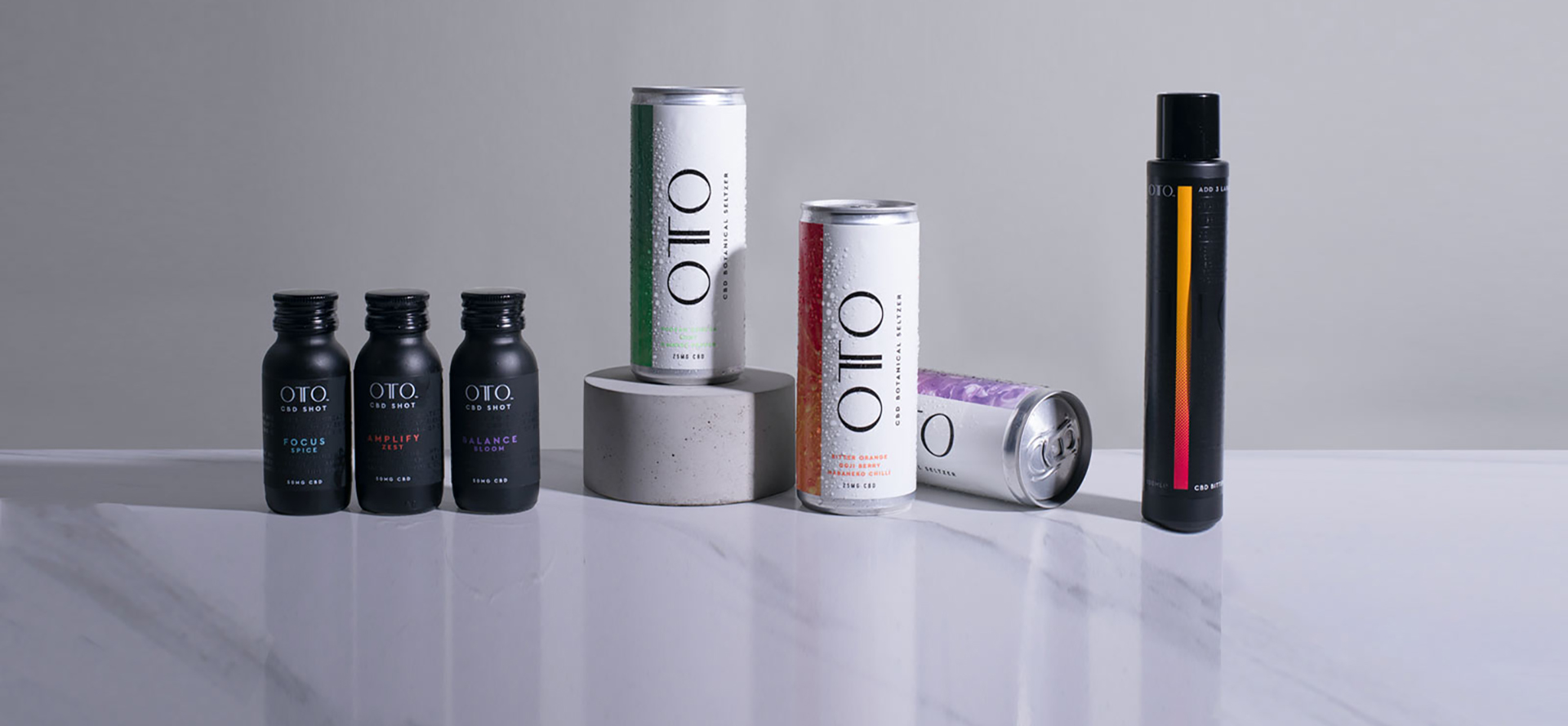 Unusual Water with Cannabidiol
As the name suggests, it is simply the infusion of CBD particles with water and is listed amidst the newest drink that falls under the category of CBD products. It is indeed the easiest way to reap the optimum health benefits of CBD. It not just helps you to keep hydrated, but helps you combat serious medical conditions.
Unconventional Sparkling Water with CBD
Somewhat similar to the CBD water but with a strong punch of different flavors, CBD Sparkling water is extremely refreshing and hydrating. It is available in mouthwatering fruity flavors and is ideal for everyday consumption. It helps in dealing with depression, pain, anxiety, and insomnia.
Unrivaled Cannabis-Infused Soda
Available in the exotic flavors, CBD Soda is all set to quench your thirst. This is a carbonated drink that is specifically infused with CBD, which enhances its flavor and also induces therapeutic properties. It is almost similar to that of sparkling water. CBD isolate or full-spectrum CBD is used for the making of CBD Soda and showcases excellent medicinal value to treat medical disorders.
CBD-Infused Coconut Water
Coconut water is a natural drink that is brimming up with varied health benefits but when infused with CBD, creates magic. CBD-infused coconut water is hydrating and offers you the much-required calming effects to reduce anxiety and lifestyle stress. The antioxidant, anti-inflammatory, anti-bacterial, and anxiety relief properties of coconut and CBD, helps to alleviate chronic pain, reduce inflammation, suppress muscle pain, reduce blood sugar levels, promote healthy skin, and boost immunity too.
CBD Tea
For all the tea lovers, CBD Tea is a perfect replacement for their regular cup of morning tea. Tea leaves and CBD Oil blend seamlessly to produce a highly therapeutic Tea that can be consumed every day as a part of your lifestyle regime. CBD Tea, when consumed consistently and in the proper dosage, helps to target the nervous system function, it helps alleviate chronic pain, reduces acne, soothes an upset stomach, and also benefits heart health.
How are CBD Drinks Made of?
It seems that CBD drinks are way too easy to make, but there is much more than just mixing the CBD with your favorite drink. You must have heard and seen also that oil and water do not mix and this is the reason that the CBD infused drinks are made using CBD tinctures that can easily dissolve in water. Though CBD is often available in the form of oil, the particles are primarily broken down to nanoparticles that infuse into the water seamlessly, and not just with water, but after undergoing a certain process, CBD mixes perfectly with any other liquids too. Thus, for CBD drinks, water-soluble CBD is widely used.
Choose CBD Drinks now
Tags: best cbd oil on the market, cbd chocolate effects, tampons with cbd, broad spectrum cbd vape, hemp calming treats for dogs, cbd benefits, full spectrum cbd vape juice reviews, cbd dosage for parkinson's, hemp cbd oil hawaii, cbd lollipops for anxiety