Last updated
Vegan CBD Gummies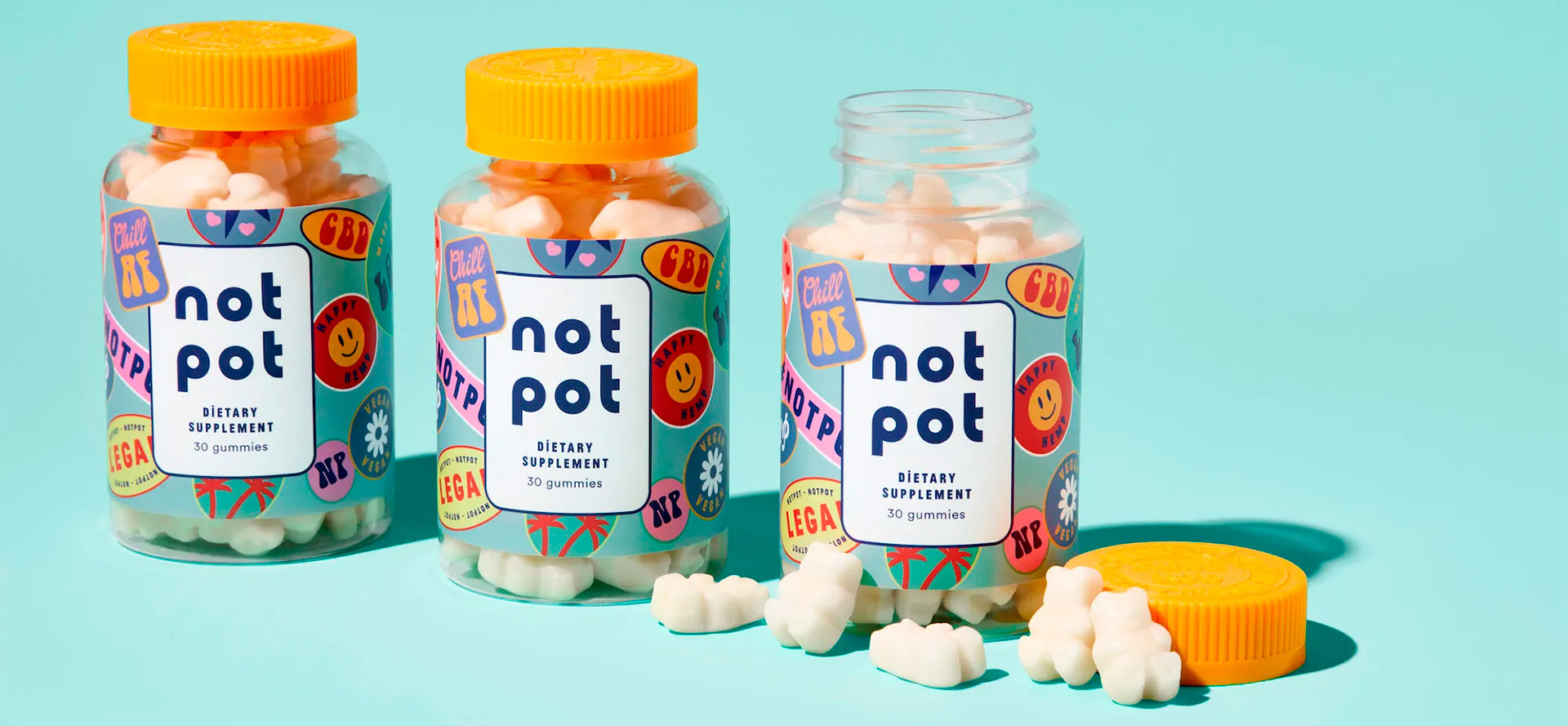 CBD gummies are the current talk of the town. Why? Because they are the most convenient way to revel in the benefits of cannabis! These delicious bears are irresistible and offer maximum accessibility, particularly to first-time buyers. Sold in multiple flavors, vegan CBD gummies are filled with superfood nutrients and multivitamins, promoting better health and body functions.
8 Best Vegan CBD Gummies in 2023
Products
Information
Price

Concentration:

750mg, 1500mg

Flavor:

Apple, watermelon, blueberry, mango

Check Price

Key facts:

With 1500mg of delta-8 THC

Ingredients:

Tapioca syrup, sugar, water, natural flavors, concord grape puree

Check Price

Check Price

Ingredients:

Glucose Syrup, Sucrose, Filtered Water, Apple Pectin, Sodium Citrate

300MG CBD TOTAL:

30 Gummies & 10mg CBD each

100% NATURAL MANGO:

Juicy and Light

Check Price

Ingredients:

Organic cannabidiol, organic evaporated cane juice, organic corn syrup, organic white grape juice concentrate

Check Price

300MG CBD TOTAL:

30 Gummies & 10mg CBD each

Ingredients:

Glucose Syrup, Sucrose, Filtered Water, Apple Pectin, Sodium Citrate

Contains Less Than 2% of the Following:

Broad Spectrum CBD (Hemp Extract), Natural Extract for Color

Check Price

Ingredients:

CBD Isolate, Corn Syrup, Sugar, Pectin, Modified Corn Starch, Citric Acid, Natural Flavors

Check Price

Dosing:

One Gummy contains 25mg of CBD

How to use:

1-2 Gummies Offers symptom relief from; pain, anxiety, sleep disorder, arthritis

Ingredients:

(Vegan) Essential hemp oil extract (Cannabidiol), natural sugar, organic tapioca syrup, purified water

Check Price
View all Vegan CBD Gummies
What are Vegan CBD Gummies?
CBD gummies are highly potent and provide the same effects as other cannabidiol products. These are made gluten-free with no animal cruelty and contain zero genetically modified organisms. During the creation, no additives or sweeteners are added, but some manufacturers do add fruity zest to kill the bitter taste of the hemp.
Most of the producers make sure that you get all the necessary ingredients in these goodies that give you a sense of wellness. These vegan cannabis edibles are more than chewy candies; they are packed with organic, natural nutrients, providing you with lots of benefits. To buy one, you can go through our top 8 product list.
What Makes Vegan Gummies So Popular?
CBD gummies are a tasty treat for vegans. If you're planning to try marijuana for the first time, these bears can be a wise option. The best part of trying the gummies is that you don't have to experience the strong taste of the cannabis. Whenever you feel low, you can pop one into your mouth and enjoy the savory taste with each bite. The presence of amazing compounds makes these gummy bears a must-try.
How are Vegan CBD Gummies Made?
Quality gummies are produced from CBD oil extracted from hemp plants, which are grown industrially. Hemp plants must be grown with chemical-free practices so that the oil extracted is pure and free of toxins. There are different types of CBD oil which are:
Full-spectrum CBD that has slight traces of THC (0.3%), terpenes, and other phytocannabinoids. THC is the psychotic compound that can make you go wild on consuming it. Without it, you will experience mild effects.
Broad-spectrum CBD contains 0.1% of THC, giving you no psychotic effects at all.
CBD isolate contains pure CBD and no THC.
No matter which category you choose, there'll be no adverse effects. Manufacturers can't keep more than 0.3% of THC in each product; hence, they are safe to consume in any form. Once the gummies are produced, they go through third-party lab testing to ensure safety and quality. You can check the label to determine the category of the product.
For more information, check our reviews.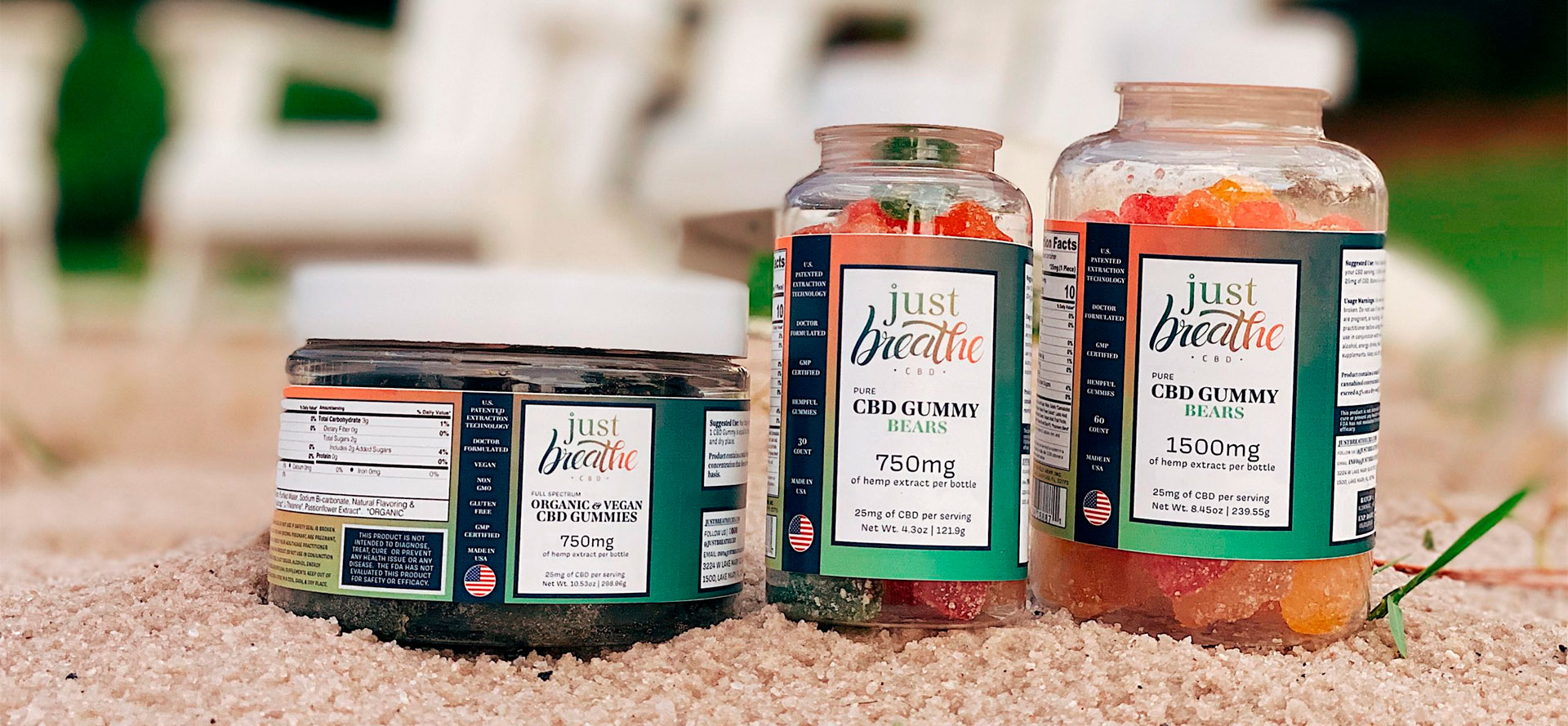 Kinds of Vegan CBD Gummies You Must Buy
High-dosage organic gummies -

Manufacturers produce high-dosage vegan CBD oil gummies from wholly organic hemp plants. Hands down, organic edibles let you enjoy all the potential benefits of CBD. Sometimes, they are formulated with a plethora of ingredients like, turmeric, melatonin, spirulina, and more that aids in better sleep and anti-inflammatory effects.

Nutrients-enhanced gummies -

The gummies are infused with pure CBD oil and key vitamins and minerals, bestowing super-strong immunity. If you're looking for an alternative that can improve your overall health, add multivitamin CBD gummies to your routine. These are super-rich in anti-inflammatory and antioxidants properties, protecting you from different ailments.

Gourmet gummies -

Some gummies are made with extra sugar or corn syrup to make it taste like your favorite candy. People with sweet tooth find these vegan gourmet gummies an ideal choice.
Want to buy one? Explore our top 8 product list.
What are the Vegan CBD Gummies Benefits?
Fights insomnia -

Sleep is essential and lack of it can hinder other bodily functions. You may not be able to perform at an optimal level. For improved sleep, people look for different medications, which come with side effects. Vegan-friendly CBD gummies are the best option if you want to fight sleepless nights. This also improves your cognitive functions, reduces stress levels and depression, boosts mood, and overall wellbeing.

Soothes headache -

Headache is worse, especially when you get it after waking up. You can neither work nor pay attention to anything. Fortunately, the presence of melatonin aids in relieving headaches caused due to tension and migraines. The gummies act fast, resulting in better and pain-free sleep.

Enhances immunity -

The gummies are blended with antioxidants properties, which fights diseases and promote improved health. CBD interacts with CB1 and CB2 receptors, giving signals to those areas that need utmost care. It gets linked to the endocannabinoid system and maintains homeostasis and other vital processes.

Relieves inflammation -

The combination of anti-inflammatory properties work on acute, chronic pain on muscles and joints. The swelling, redness, and other discomforts go away slowly.

Lowers the level of cholesterol -

Vegan organic CBD gummies have the power to keep your heart in great shape by controlling your cholesterol level. Your cardiovascular health improves along with your life expectancy.

Improves cognitive functions -

The cannabinoids strengthens the brain cells and receptors to lessen the risk of degenerative diseases.

Lowers sugar levels -

Concentrated vegan CBD gummies can actively lower blood sugar levels in your blood, minimizing the risk of getting diabetes and the symptoms associated with it.

Promotes circulation -

Your skin needs proper blood circulation to maintain a healthy texture and glow. CBD oil and other nutrients combat excessive sebum production and skin-related issues, such as eczema, acne, pimples, and more.
Gummies are tasty, tangy, and loaded with various minerals. Check our review section to clear all your doubts.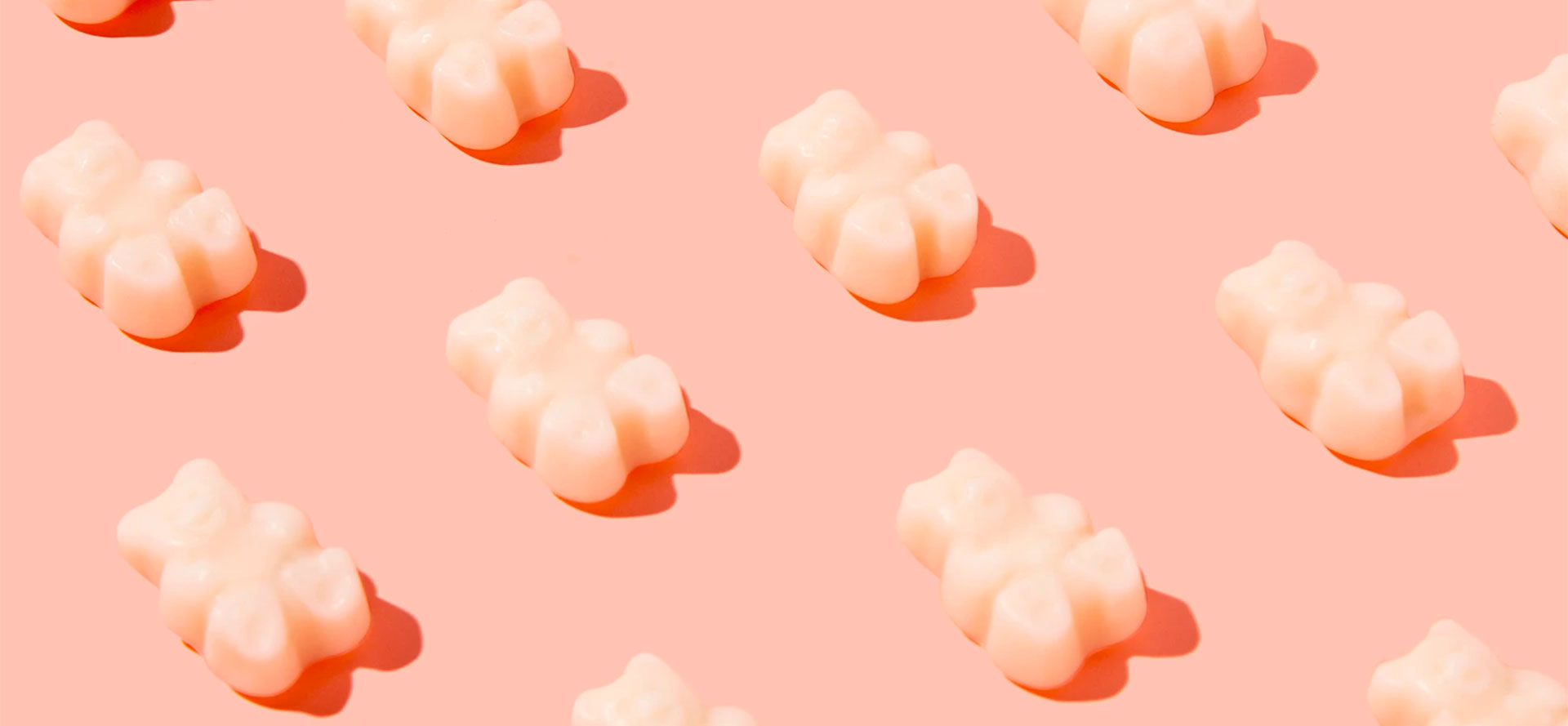 More choices available
Are Vegan CBD Gummies Good?
Absolutely! Besides other CBD edibles like, bars, chocolates, coffees, and tea, gummies are no doubt peoples' favorite! Since CBD itself has a strong, bitter zest, many prefer to chew it with some tangy savor. A good-tasting gummy is a treat to your taste buds. It not only recalls your childhood days but also infuses the goodness of CBDs into your system. Browse the list of our top 8 product list to purchase the right product.
Features to check before buying CBD gummies:
The gummies should be free of animal cruelty;
The products must be free of solvent;
The oil must be extracted from industrially grown hemp plants;
Look for "full-spectrum" and "organic" on the bottle;
Look for third-party testing;
Pay attention to artificial sweeteners, preservatives, and ingredients.
Go through our top 8 product list to buy the best vegan cannabis edibles.
Dosage: How to use Vegan CBD Gummies?
Most of the packets sold in the market come in 20-60 packs, and per vegan gummy contain 5mg or more. For beginners, it's always recommended to start with the lowest dosage. Sometimes, gummies are cut in half for people to consume 2.5mg.
To relish cannabis effects, you need to wait for at least 2 hours. You can take more before you find the right dose. Consuming daily isn't a big deal but remember that the effects last for around six hours. Keep it away from sunlight in a cool place.
Vegan CBD Gummies Side effects and Safety Tips
As CBD doesn't lead to an inebriated state, it is considered to be safe. There're a few side effects, which happen accidentally and those are:
Stomach upset;
Fatigue;
Loss or changes in appetite;
Weight loss or gain.
Some studies say that cannabidiol may interact with the enzymes present in the liver and stop the organ from metabolism or breaking down toxins. Hence, consulting with your doctor is a must. Other studies say that CBD doesn't go well with high-calorie diets because this will increase the side effects.
Vegan CBD gummies are mouth-bursting, flavorful bites that give you instant energy after consuming. With so many varieties available, you've no dearth of options to try one and relish CBD effects. Are you eager to try one? Take a look at our top 9 product list.
Choose Vegan CBD Gummies now
References
Zhornitsky, Simon, and Stéphane Potvin. "Cannabidiol in humans—the quest for therapeutic targets." Pharmaceuticals 5.5 (2012): 529-552.

Linares, Ila MP, et al. "No acute effects of cannabidiol on the sleep-wake cycle of healthy subjects: a randomized, double-blind, placebo-controlled, crossover study." Frontiers in pharmacology 9 (2018): 315.
Tringale, Rolando, and Claudia Jensen. "Cannabis and insomnia." Depression 4.12 (2011): 0-68.
Cuttler, Carrie, et al. "Short-and long-term effects of cannabis on headache and migraine." The Journal of Pain 21.5-6 (2020): 722-730.

De Filippis, Daniele, et al. "Cannabidiol reduces intestinal inflammation through the control of neuroimmune axis." PLoS One 6.12 (2011): e28159.
Tags: best rated cbd oil, vegan organic cbd gummies, cbd oil, cbd skin care, cbd oil vape juice, cbd oil for multiple sclerosis, cbd for candida, best cbd patches, cbd oil safe for kids, benefits of cbd gummies