Last updated
CBD Jelly Beans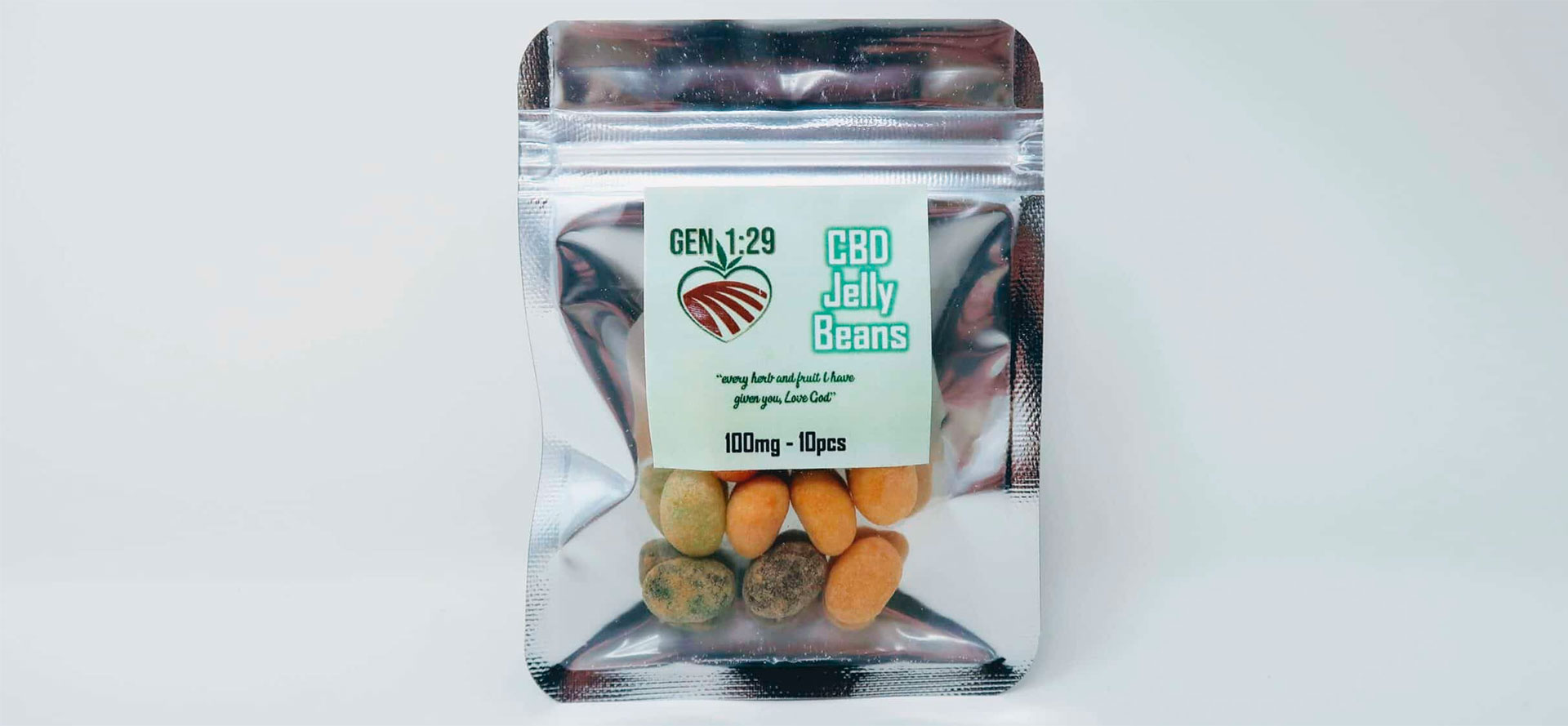 To most of us, jelly beans are just a colorful treat that the Easter bunny puts in baskets for children. We don't think of them as being made for grown-ups, and we certainly don't think of eating them for our health. Jelly beans made with CBD challenge both of these ideas, since we can enjoy them as adults and will feel the benefits to our bodies and minds when we do!
At this time of year, there are countless candy companies, even CBD candy companies, trying to attract consumers, but never fear: we have put together a list of the top ten CBD jelly beans to make your grown-up Easter basket a little easier to plan this year.
How to Choose the Right CBD Jelly Beans
Whether you're picking out candy for yourself or for a loved one, you want to be sure you find something good, not just the first product you come across. Most of what makes a jelly bean "right" or not, whatever that means to you, can be found in the ingredients list.
Sugar -

Obviously, sugar is a main ingredient in lots of candies, including conventional jelly beans. Most of the CBD varieties follow suit, with sugar as the first ingredient to make them as sweet and tasty as the jelly beans we're all familiar with. This will sound perfect to some, but many people try to avoid too much sugar in their diet. Luckily, there are brands of CBD jelly beans that make entirely sugar-free lines of products, and even some of the brands that primarily make sugar-based jelly beans include one sugar-free option in order to meet a wider audience. So, although you should probably pay attention to whether the jelly beans you're considering are made with sugar or not, there is an option for you no matter what your preference is!

Gelatin -

Jelly beans are often, although not always, made using gelatin, which helps to give them a gummy texture. However, since gelatin is produced from animal collagen, people with certain dietary restrictions, like vegans or vegetarians, can't eat anything made with it. If you or the person you are buying jelly beans for prefer to avoid eating animal products, you'll want to check whether gelatin is listed in the ingredients. It does seem that many, even most, CBD jelly bean brands avoid gelatin, so it shouldn't be too difficult to find something that works for you.

Color -

Typically, jelly beans come in bright colors, both to make them appear fun and festive and to help you distinguish between flavors, since one container often includes a variety of flavors. This can certainly be useful, but it is also a potential risk and something to check when making a purchase. Some people are allergic or sensitive to some colors of food dye, and others simply prefer to avoid them when possible. If you know a particular color causes problems for you or the recipient of the Easter basket you're building, check the end of the ingredient list to see if it's used in the jelly beans you're thinking about.

Flavor -

Just like regular jelly beans, the CBD-infused versions come in a variety of flavors. You might be able to buy them in a single flavor, or you might be given general options like "sour variety" or "standard variety" packs. There aren't quite as many different flavors as there are of conventional jelly beans, but it's close enough that we think you'll find at least one or two you really love once you try some out. Just be careful that you aren't tempted to taste-test them all at once, since that will probably be way more CBD than you need, and it will make your candy disappear fast!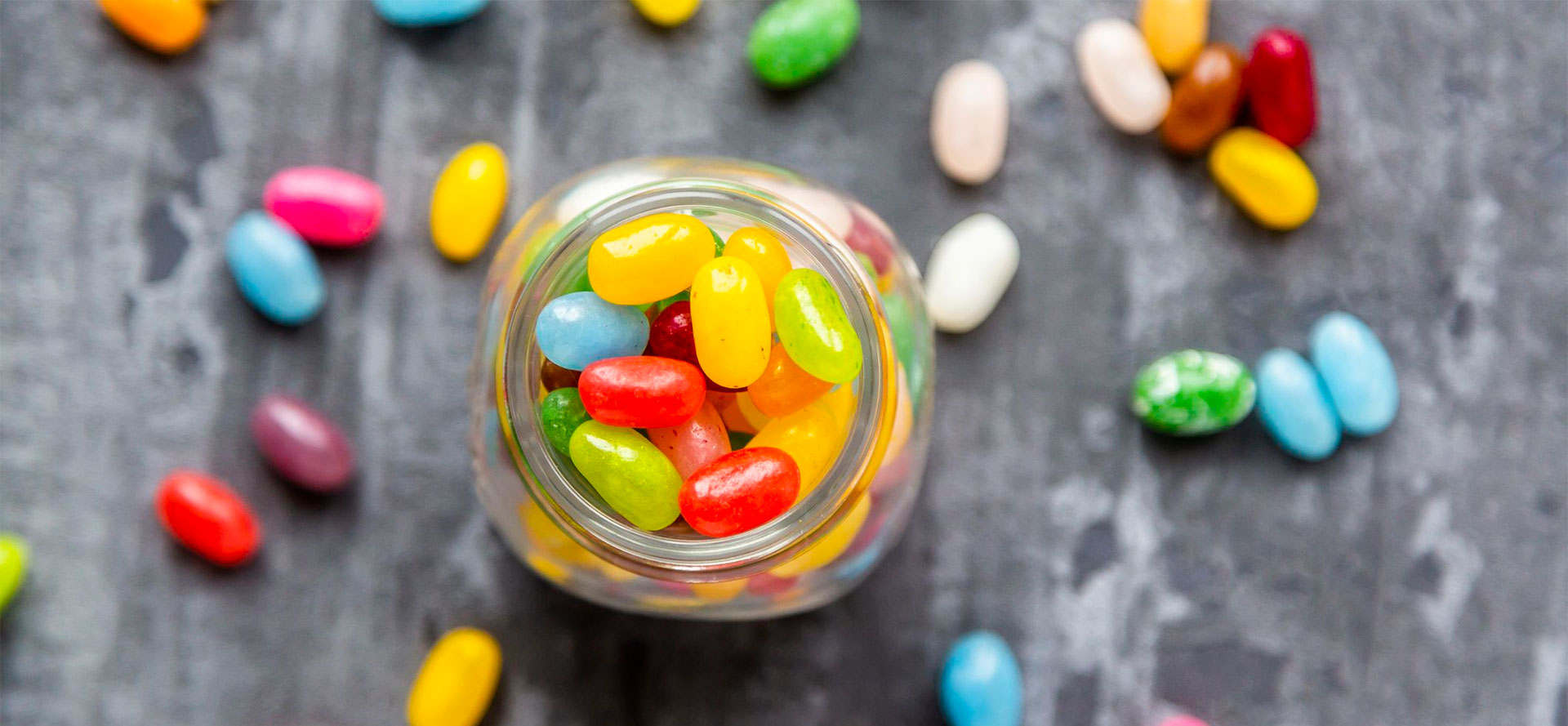 Why You Should Use
Although they are familiar to a lot of people, it's worth mentioning the general benefits of edible CBD products, which of course apply to jelly beans as much as any other edible. They include:
You can get these benefits, any many more, in a fun new way with CBD jelly beans. Of course, you should consult your doctor first, especially if you're trying to treat a specific symptom or condition.
Jelly beans also allow for easy dose measurement. You should certainly check the package of the product you choose for the dosage, but a pretty common one is 10mg of CBD per jelly bean. It's a fairly small amount, and "one jelly bean" is an easy quantity to measure, so you can take as much or as little as you feel you need without complicated math or measurements.
And of course, jelly beans are a fun seasonal item! If you are a holiday enthusiast, or you know someone who is, then this could be a great excuse to get a special treat to fit the season.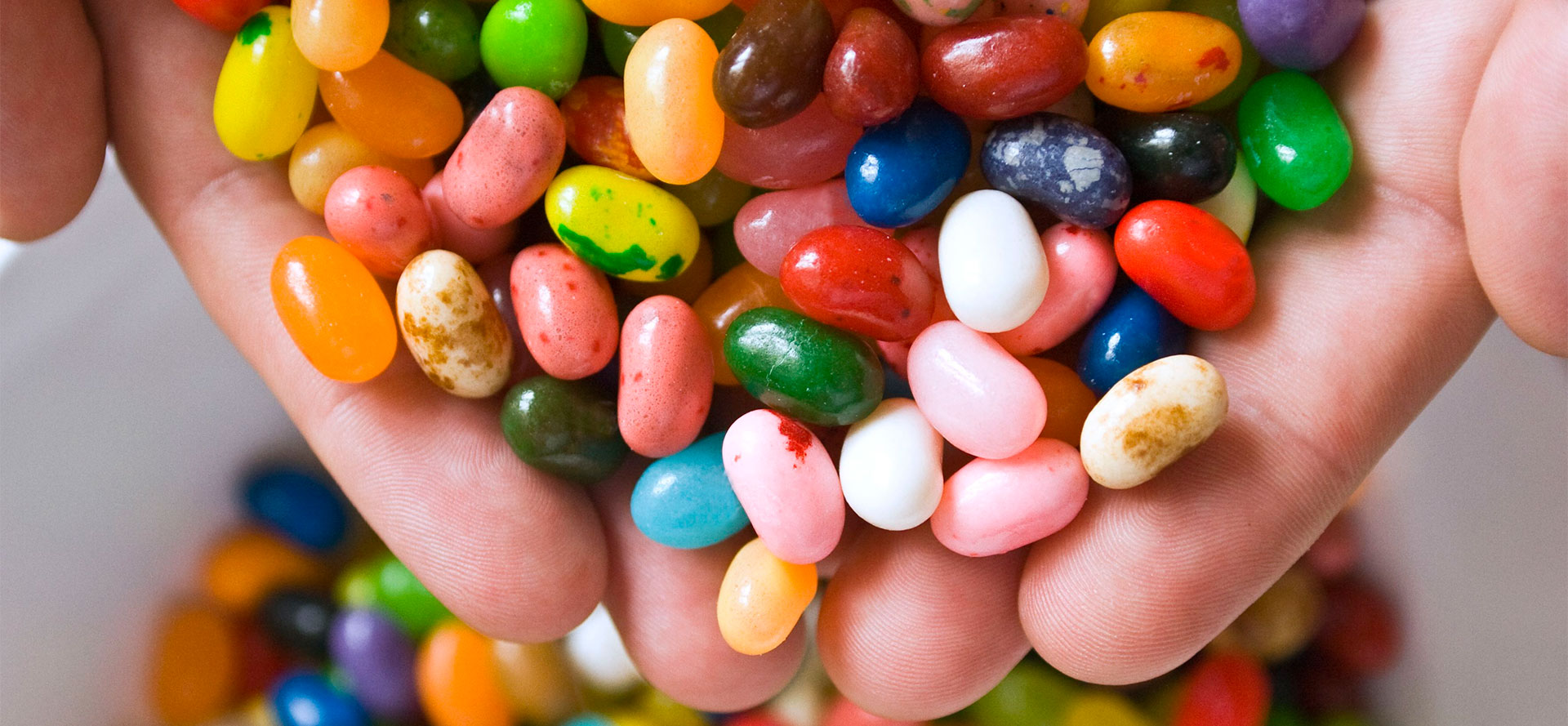 How to Properly Use CBD Jelly Beans
When eating CBD jelly beans, you can enjoy them as much as conventional jelly beans or any other candy, but be careful not to enjoy as many as you would with conventional ones! For one thing, they can be a little pricey, so a handful of CBD jelly beans would be much more expensive than a handful of conventional. But for another, you probably don't need all that CBD. One, or a few, should be an appropriate dose, and it's certainly enough to start out with. When consulting your doctor about this new treatment, don't forget to ask about suggestions for an appropriate dosage for you and your body.
Safety
CBD doesn't have any noteworthy side effects, and neither do jelly beans aside from a potential sugar rush if you aren't accustomed to eating candy, but there are still some safety points to consider:
Third-party testing -

This helps you verify the quality of the product, since the FDA doesn't verify it for you.

Origin of hemp - CBD products made with US-grown, organic hemp tend to have the highest-quality and most reliable CBD.
Extraction method -

Methods like CO2 extraction, which don't allow for the possibility of solvent contamination, are safest and produce the purest CBD.
Conclusion
If you're interested in or already use CBD treatment, jelly beans could be a fun option to consider using this spring. There are versions available to accommodate many common dietary concerns, so there shouldn't be anything to stop you from trying it out if you're interested. You should always talk to your doctor about new treatments and dietary changes and make sure you're purchasing from a reputable company, like the ones we listed in our top ten products, so you know the product is safe.
References
Peng, Han, and Fereidoon Shahidi. "Cannabis and Cannabis Edibles: A Review." Journal of Agricultural and Food Chemistry 69.6 (2021): 1751-1774.

Barrus, Daniel G., et al. "Tasty THC: promises and challenges of cannabis edibles." Methods report (RTI Press) 2016 (2016).

Leghissa, Allegra, Zacariah L. Hildenbrand, and Kevin A. Schug. "The imperatives and challenges of analyzing Cannabis edibles." Current Opinion in Food Science 28 (2019): 18-24.

Blake, Alexia, and Istok Nahtigal. "The evolving landscape of cannabis edibles." Current Opinion in Food Science 28 (2019): 25-31.

McClements, David Julian. "Enhancing efficacy, performance, and reliability of cannabis edibles: Insights from lipid bioavailability studies." Annual review of food science and technology 11 (2020): 45-70.

Grewal, Jasleen K., and Lawrence C. Loh. "Health considerations of the legalization of cannabis edibles." CMAJ 192.1 (2020): E1-E2.

Knapp, Ashley A., et al. "Emerging trends in cannabis administration among adolescent cannabis users." Journal of Adolescent Health 64.4 (2019): 487-493.
Tags: best way to take cbd oil, cbd oil therapy, cbd hemp oil and pregnancy, best cbd oil for adhd, cbd in north carolina, cannabis infused beer, cbd soap, calorie free cbd soda, tea bags with cbd, hemp cbd k cups