Last updated
Full-Spectrum CBD Vape Juice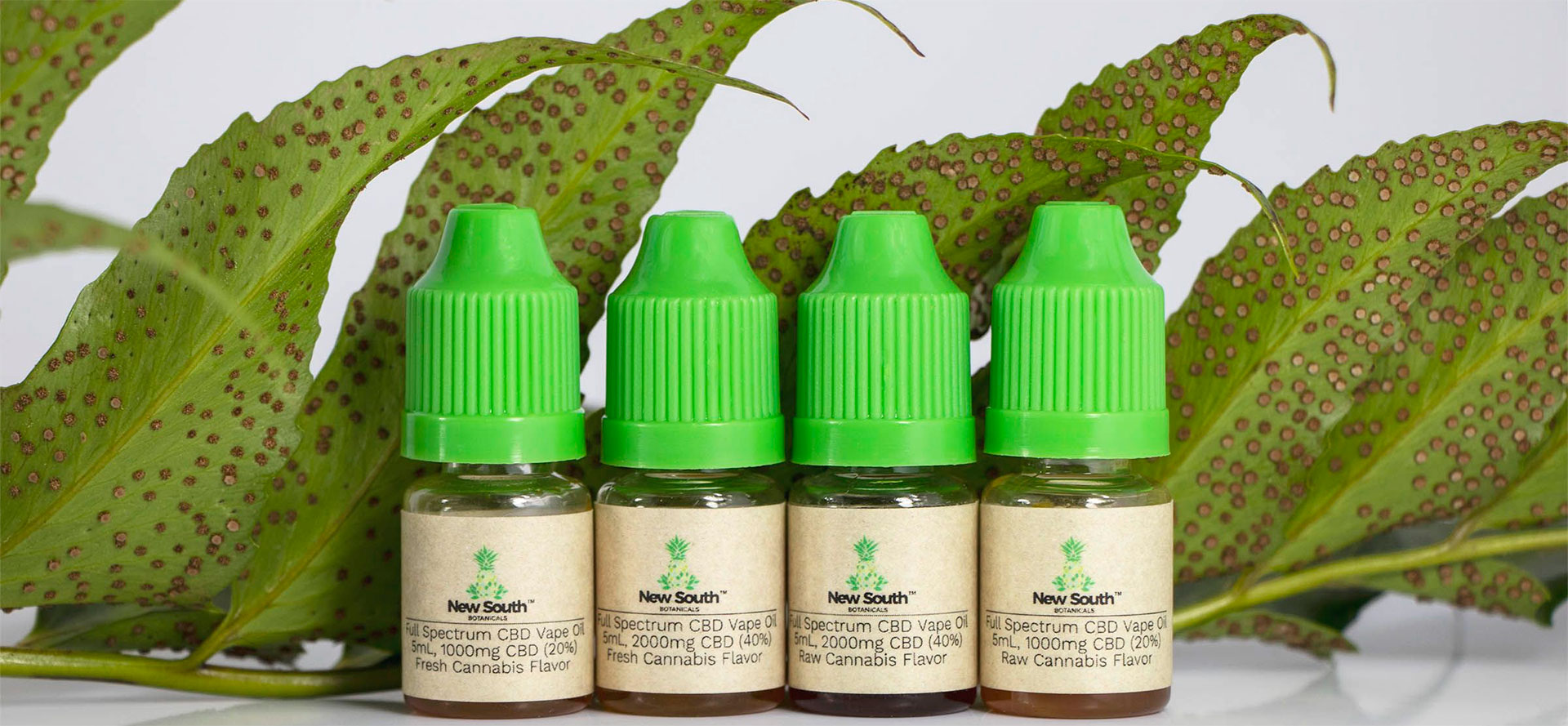 Full-spectrum CBD vape juice contains all the beneficial parts of cannabis and is made for a wide variety of vaporizers. It combines the benefits of the amazing effect with the convenience of vaping, which can be really useful when you are struggling with certain medical conditions.
This vape juice has become more popular and more available as we have started to realize how versatile and beneficial full-spectrum treatment can be, which is awesome! The downside is that it can be easy to find yourself experiencing information overload when you want to find a product to use yourself.
Luckily for you, we took a look at the full-spectrum vape juices on the market right now and made unbiased reviews of the top options! We also compiled everything you need to know about it (at least, almost everything) right here in this ultimate guide.
Best Full-Spectrum CBD Vape Juice in 2023
Products
Information
Price

Ingredients:

Propylene glycol, Vegetable glycerine, Cannabidiol (CBD) Isolate, Natural and Artificial flavor concentrate.

Check Price
View all Full-Spectrum CBD Vape Juice
Choosing Full-Spectrum Vape Juice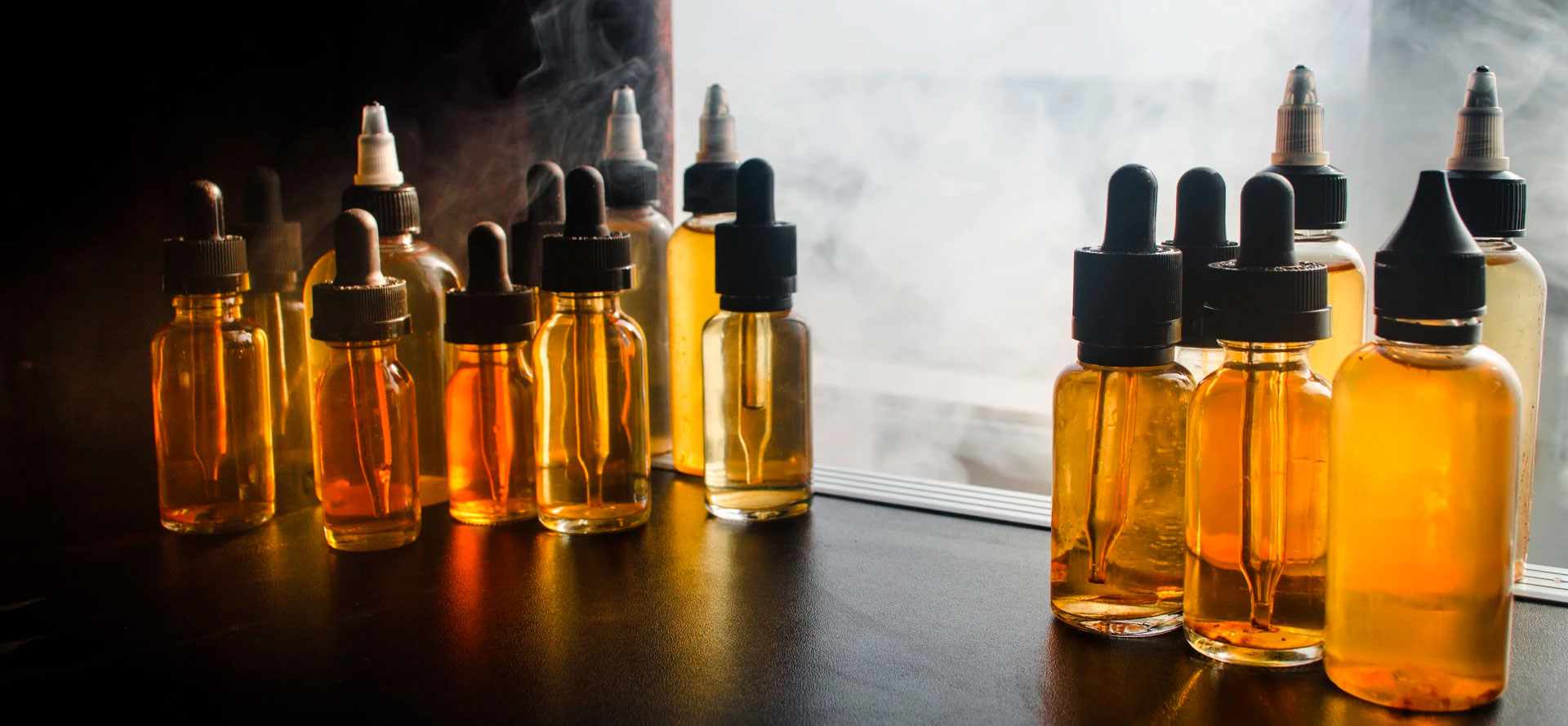 There's a ton of variety here, which means there are a lot of things to think about. Some of them involve safety, so there is a right answer, and some are just a matter of personal preference.
One thing you want to be careful of when choosing vape juice is that vitamin E acetate isn't in the ingredients. Vitamin E acetate is sometimes added to vape juice to thicken the liquid, but we are starting to realize how dangerous it is to inhale. The additive has been linked with the majority of vaping-related deaths and illnesses, and states are beginning to ban vape products that contain it. If it is still allowed in your state, you will have to check for yourself that it isn't in your vape juice.
You'll also want to think about the base of the vape juice, and it may take some trial and error to find what you like best. The two bases used are propylene glycol (PG) and vegetable glycerine (VG), and different vape juices use different combinations of the two. Vape juices that use more PG are thinner, produce thinner clouds, and feel more like cigarette smoke when inhaled, whereas those that use more VG are thicker and sweeter, with larger clouds.
Another preference you'll want to figure out is flavor, which is added with food-grade ingredients. Fruit flavors are pretty popular, so products that taste like peaches, strawberries, watermelon, or cherries are easy to find. There are also other flavors like honey and vanilla, and you can even find flavorless vape juice if none of these options are for you.
You may want to consider where the CBD in a vape juice comes from, as this will determine whether it's legal in your state and how it will affect you. Hemp-based full-spectrum products are allowed whenever states don't explicitly prohibit them, since they're legal at the federal level, and they contain very small amounts of THC.
Marijuana-based full-spectrum products are legal in states where marijuana is legal, and they can contain more THC. This means you might feel psychoactive effects, which may be what you are looking for, but it's important to know whether to expect it or not.
The final variable, which is one of the most important, is the dosage of CBD. The amount you want will depend on a lot of things, like your weight, your tolerance, and the condition you are treating. Your doctor can help you figure out a good starting dosage to try, and then you can work from there depending on how it affects you.
Benefits
Full-spectrum vape juice allows you to get the strongest therapeutic benefits of cannabis, including pain relief and improved mental health, thanks to the amazing effect.
Vaping is one of the best ways to get the full-spectrum benefits, especially if you need instantaneous relief from your symptoms, because it makes more CBD available for your body to use more quickly. Other methods, like oral CBD, may take longer to have an effect, and the full amount of CBD in the product may not actually be available for use.
How Should I Use Full-Spectrum CBD Vape Juice?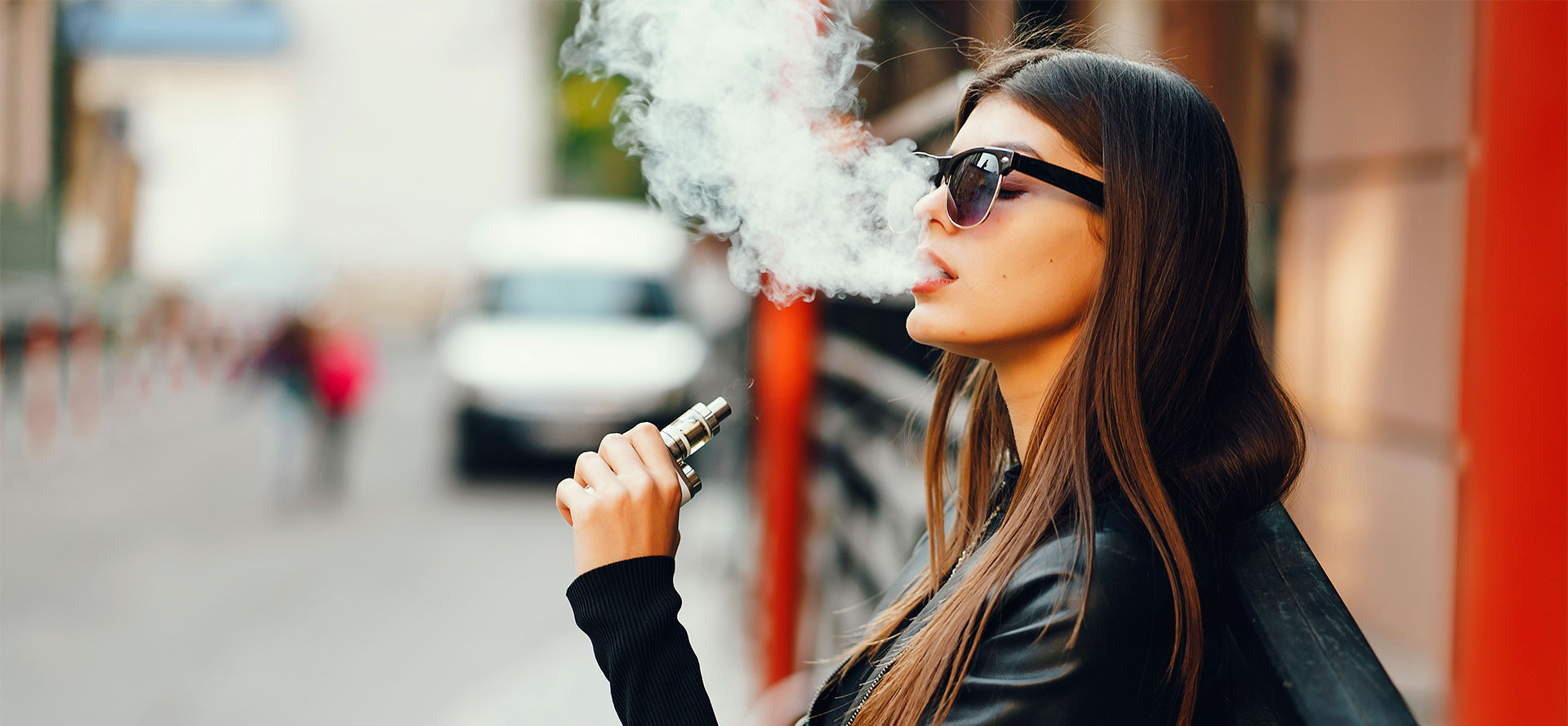 The exact instructions for use of vape juice and vaporizers will vary depending on the product, but of course they all allow you to inhale vapor containing full-spectrum CBD.
When you are starting a new CBD treatment, it's best to start slowly to see how your body responds and figure out how many puffs it takes to achieve the desired effect. Since CBD acts quickly on you when inhaled, you shouldn't have to wait long to see how much you're affected by a certain amount.
And of course, an important part of using any new treatment is consulting your physician to find an appropriate treatment plan.
More choices available
Safety
CBD itself doesn't have many significant side effects. The bigger safety concern with vaping is the potential presence of harmful chemicals like vitamin E acetate, which we mentioned earlier. It is thought to be strongly linked to e-cigarette and vaping product use-associated lung injury (EVALI), which may cause, among other symptoms:
Shortness of breath;
Chest pain;
Nausea;
Vomiting;
Diarrhea;
Fever;
Chills.
Because of potential risks like this, it's important to avoid products with dangerous ingredients and only use vape juice from well-reviewed companies that you can trust. The companies in our top list are some of these.
Conclusion
You may seek full-spectrum CBD treatment for many reasons, and you'll often find that vaping is the best choice due to the speed and strength of its effects. Since you really want to avoid inhaling something that's going to harm your lungs or something that isn't what you expected, it's important to research the ingredients of the product and the reputation of the company, to get a sense of their production and testing processes. Before you begin this treatment, ask your doctor about how to use it in a way that will be the most effective for your symptoms.
Choose Full-Spectrum CBD Vape Juice now
References
Marinotti, Osvaldo, and Miles Sarill. "Differentiating full-spectrum hemp extracts from CBD isolates: implications for policy, safety and science." Journal of Dietary Supplements 17.5 (2020): 517-526.

Maayah, Zaid H., et al. "The anti-inflammatory and analgesic effects of formulated full-spectrum cannabis extract in the treatment of neuropathic pain associated with multiple sclerosis." Inflammation Research 69.6 (2020): 549-558.
Webb, Charles W., and Sandra M. Webb. "Therapeutic benefits of cannabis: a patient survey." Hawai'i Journal of Medicine & Public Health 73.4 (2014): 109.

Russo, Ethan B. "Clinical endocannabinoid deficiency (CECD): can this concept explain therapeutic benefits of cannabis in migraine, fibromyalgia, irritable bowel syndrome and other treatment-resistant conditions?." Neuro endocrinology letters 29.2 (2008): 192-200.

Frazzetto, Giovanni. "Does marijuana have a future in pharmacopoeia? Although recent research backs the therapeutic benefits of cannabis, its adverse effects and the risk of addiction push against the legalization of the drug for medical use." EMBO reports 4.7 (2003): 651-653.

Baker, David, et al. "The therapeutic potential of cannabis." The Lancet Neurology 2.5 (2003): 291-298.

Ko, Gordon D., et al. "Medical cannabis–the Canadian perspective." Journal of pain research 9 (2016): 735.
Tags: best way to take cbd oil, best cbd protein powder for crossfit, cbd beauty, how does full spectrum cbd capsules effect your stomach, spectrum confections cbd jelly beans, is cbd good for ocd, cbd oil for fibromyalgia pain, cbd dosage for weight loss, cbd and inflamation, cbd for rheumatoid arthritis