CBD Beauty Products
Cannabidiol, or CBD, is undoubtedly one of the fastest-growing buzzes in the wellness products sector. Popular for medicinal properties and use, CBD is one of the two main components of marijuana or hemp plants. From its slow emergence to being found in almost every corner of the wellness industry, the extract is being used in facials at spas, in lattes at coffee shops, and a myriad of cosmetics and oils by beauty companies.
CBD is being infused in lotions, creams, body butter, shampoos, and a plethora of other cosmetics and skincare products to reap benefits for hair and skin. Each CBD beauty product that is rapidly surfacing in the beauty market imbibes a specific and unique attribute.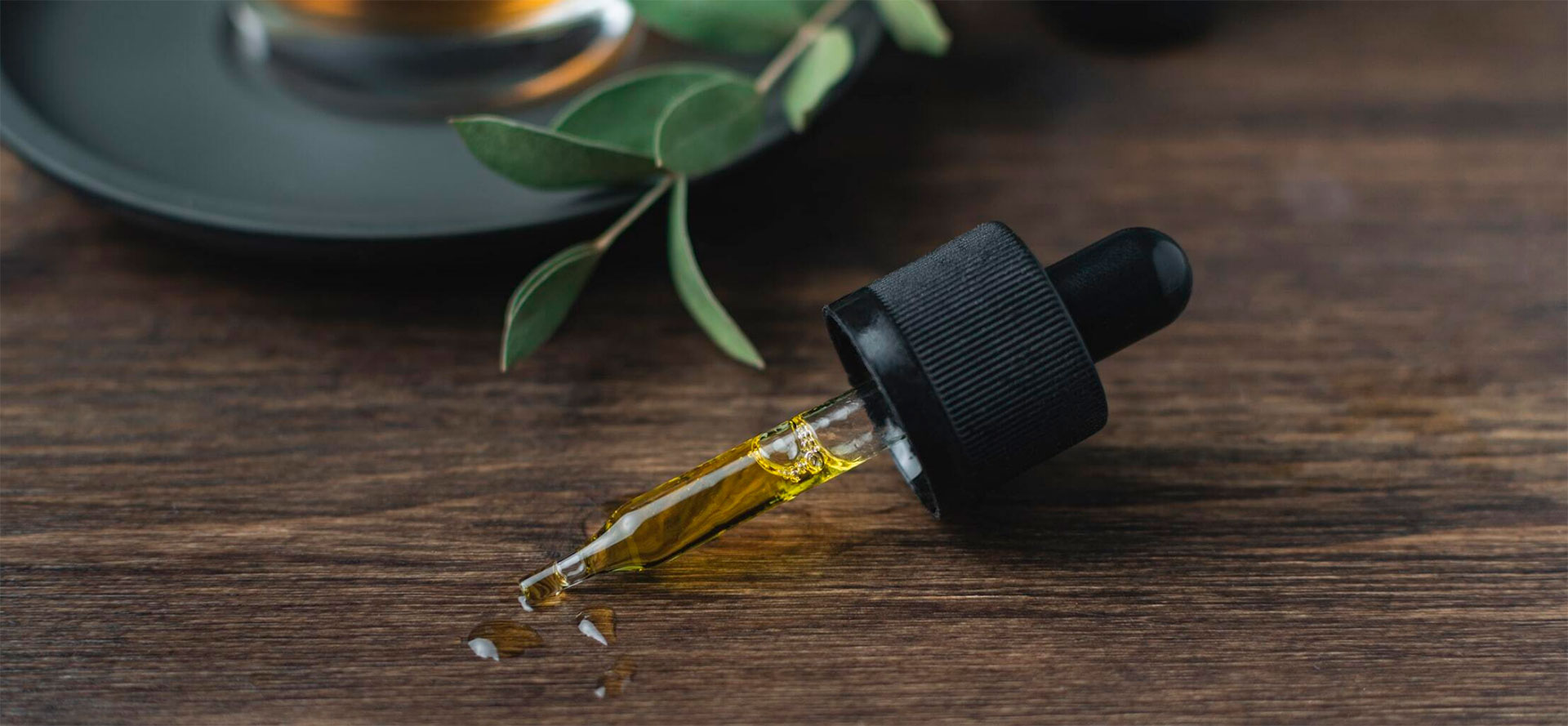 Types of CBD Beauty Products
CBD is known to interact with the endocannabinoid system present in one's body. Made of naturally-occurring cannabinoid receptors, the ECS is responsible for regulating the skin's response to foreign substances. Cannabinoid receptors are connected to the other vital systems in a body and are the signaling source that responds to pain, skin sensitivity, immunity response, and more. When CBD cosmetics are applied to the skin, they work along with the body's ECS receptors to immediately take effect and deliver its health benefits.
Salve
A CBD salve is a type of topical ointment that is typically used to protect the skin and heal skin-related discomforts. Applying CBD infused topical salves on the skin helps target specific areas for specific results, rather than direct ingestion that targets the bloodstream. CBD salves promote skin health and balance with anti-inflammatory properties. It helps relieve sore muscles, irritated skin, and chronic joint pains. Other than specific problem areas, CBD topical salves can be applied to key regions such as the temple, neck, joints, feet, and shoulders.
CBD Bath Bombs
Running a relaxing bath after a long day at work gets better with CBD bath bombs. These bath bombs are generally a blend of CBD oil, essential oils, and fragrances. Along with providing a soothing and peaceful bath experience, bath bombs help the skin greatly. They have properties known to help reduce pimples as well as healing and moisturizing skin. CBD also helps reduce fear response when inhaled, ensuring relaxation at its best.
Sunsoil with CBD
For a more direct result, Sunsoil CBD oil can be your friend. It is available in vegan-friendly capsules, soft-gels, and a variety of flavored tinctures that are meant to be administered directly via the mouth. Incorporate Sunsoil CBD in your daily supplement regime to help treat pain, reduce anxiety, stimulate appetite, and also to treat seizures. Tinctures can be chosen from Cinnamon, Chocolate Mint, Citrus, Peppermint Spray, and Coconut Oil flavors, along with unflavoured ones for those who don't mind the aftertaste on their tongue.
CBD Patches
Quelling pain or inflammation in a specific part of your body can be done easily and discreetly with the help of CBD patches. Patches allow CBD to be absorbed by the skin to help heal targeted areas. Helping treat and heal severe pain, they are even designed to stay on your skin for several days to administer small, steady doses to the required area as needed. This is the perfect alternative for you if you are one to forget daily doses of oils and application of various CBD lotions!
Shampoo
Cannabis beauty products such as CBD shampoos are a relatively new ingredient in the hair and care world. Nonetheless, they have become a game-changer due to the multifaceted hair and scalp care benefits that they offer. CBD shampoo works in different ways, benefiting all hair types and textures. It can be used on soft, brittle, rough, dense, or even thin hair to nourish and boost growth. The collagen present in CBD helps give your hair a more dense and fuller texture if your hair is thin and skimp while moisturizing dry and brittle hair for a better texture. CBD shampoo can also work wonders for those with oily hair and scalp by soothing and nurturing the scalp to promote healthy hair growth.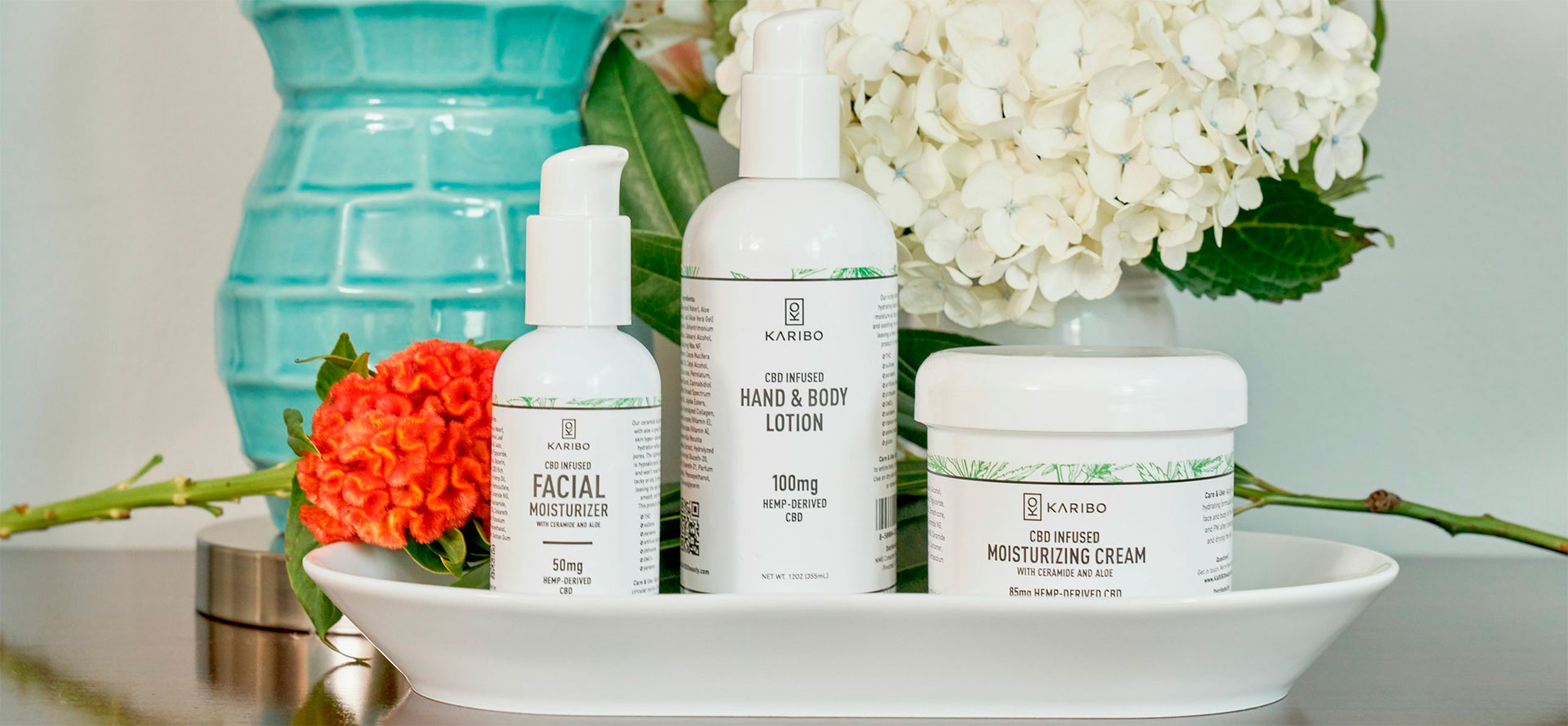 CBD Tampons
Some of the many side effects women endure during mensuration are bloating, fatigue, and cramping which is usually addressed with the common heating pads, warm drinks, or the classic…chocolate! CBD is an excellent healer of pain and if you are up-to-the trending wellness world, you must have come across CBD tampons. CBD oils, balms, and rubbing lotions can provide relief from cramps, but CBD tampons are completely different magic altogether. These tampons are infused with CBD and typically cocoa butter and coconut oil to ensure direct and quick pain relief on insertion.
Bath Salts
CBD cosmetics such as bath salts are similar to the relaxing CBD bath bombs that are a favorite after a tiring day. Just as bath bombs work, CBD infused bath salts can simply be sprinkled into a warm bathtub of water to help relieve inflammation and create a relaxing vibe for a getaway from daily life. CBD is known to help reduce pimples, acne, skin discomforts, and bodily pains, not to mention its ability to calm the mind and reduce anxiety.
CBD Face Masks
CBD beauty is surely incomplete without CBD face masks! The topical application is an ideal solution for those who wish to target facial skin and boost skin quality with CBD. Laden with CBD's anti-inflammatory properties, CBD face masks are known to reduce the appearance of swelling and puffy eyes to leave your skin looking refreshed, rested, and rejuvenated. A study published in the 'Proceedings of the National Academy of Sciences of the United States of America' successfully established that the anti-aging and antioxidant properties of CBD are 30-50 % more effective than Vitamins C and E. CBD face masks also reduce signs of fatigue, fight free radicals and promote hydrated, smooth skin for an ever-ready look!
Body Butter with CBD
CBD body butter can be composed of various luscious skin-benefiting topicals in combination with some form of CBD. These can be CBD isolate, broad-spectrum, or full-spectrum CBD extract. CBD body butter becomes a spot-treating solution for our skin, which should be applied in layers but no rubbed in too much. It can be used to obtain a more constant plasma level, to allow management of inflammation and pain caused due to arthritis. CBD helps heal conditions such as acne, eczema, and psoriasis.
CBD Gel
The best CBD beauty products include high-quality CBD gels. Just as other CBD topicals, the gels can be used to heal skin inflammation, pain, and skin-discomforts on application. Specific CBD muscle gels have also been formulated to deliver relief from muscle pain. It also aids in muscle relaxation and soothing tired and fatigued muscles.
Cosmetics
Cannabis cosmetics are being opted for largely, and for good reason! Suitable for all skin types, CBD cosmetics inhibit a plethora of properties and benefits that make them a popular choice. In addition to CBD's calming properties, it has been shown to relieve and heal skin issues in various ways. As established, it reduces inflammation and boosts nutrition, includes powerful antioxidants, and helps improve sleep. It can be found in cosmetics such as lotions, creams, soaps, balms, body butter, and more.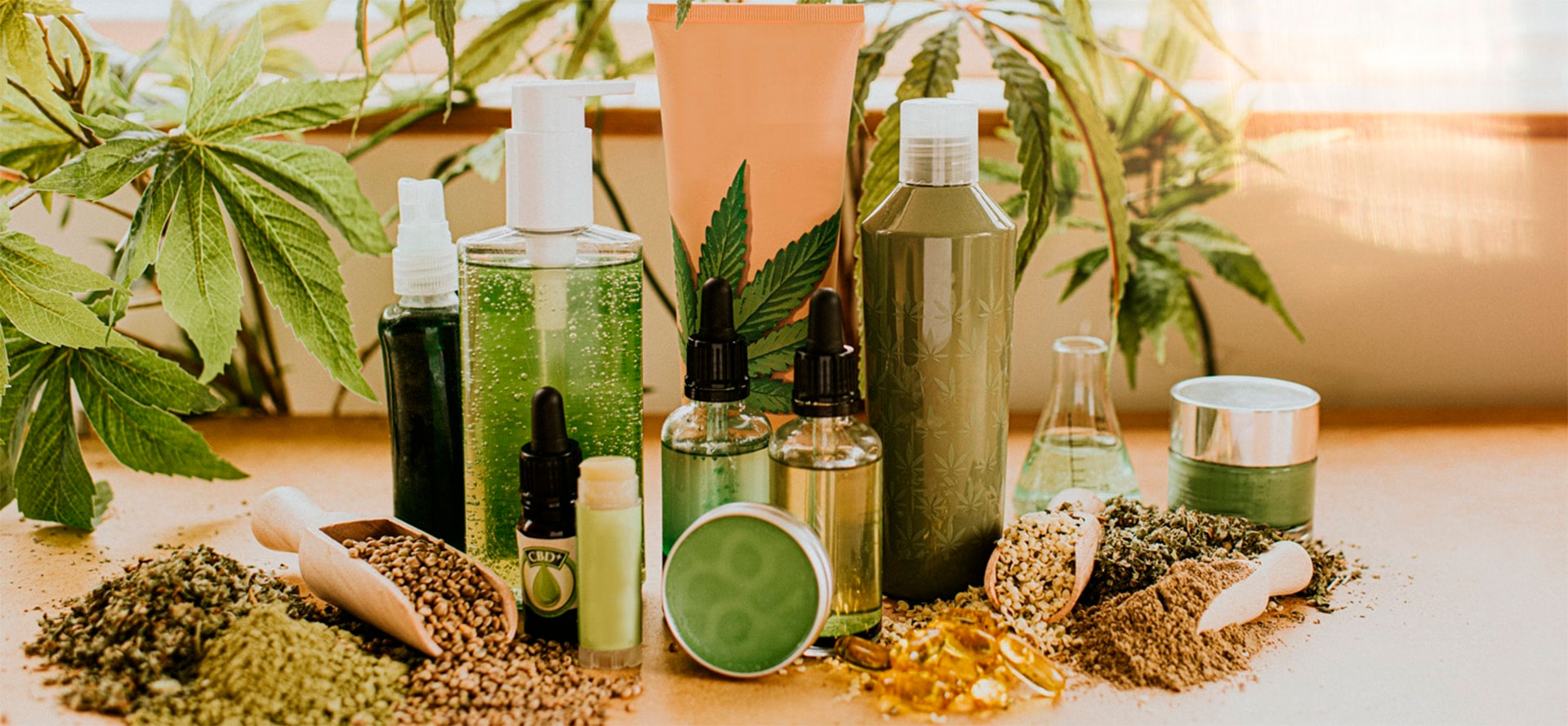 CBD Balms
For those who are done with searching for the perfect solution to skin conditions and discomforts, CBD balms will become your number one choice. Not only does CBD balm relieve pain and inflammation, but it is also known for acne, blackhead, and wrinkle-reducing properties. Application of CBD balms on any type of skin can also help reduce dryness of the skin, whatever the cause may be. This makes it suitable for all skin types and will surely make a staple addition to your daily beauty regime. Psoriasis is a skin condition that causes the development of abnormal skin patches due to an attack on healthy skin cells. Topical CBD balms are known to be effective and powerful in easing pains and irritations caused by this condition.
Creams
Among the many forms of CBD cosmetics, beauty products, and CBD oil for beauty, CBD creams are the most popular and are taking the world by storm. Made by infusing high-quality extractions with coconut or olive oil, CBD creams are known to be an effective and therapeutic ointment for pain relief. Along with reducing pain, CBD aids in skin rejuvenation and helps heal skin irritations and abnormalities. Simply apply a layer to your skin and leave it to absorb the healthy nutritional values of CBD.
CBD Lotions
CBD body lotions are generously infused with CBD along with other powerful ingredients to help your skin in numerous ways. CBD lotions can help protect skin against wrinkles and other signs of aging, clearing of blemishes and skin impurities, fighting acne-prone skin, reviving dry and damaged skin along with moisturizing and revitalizing skin. CBD lotions are easy to apply and do not leave a dense, greasy mask over your body. They are also beneficial for relieving itchy skin and can be used in massage therapy, shaving, and waxing.
Tags: best thc free cbd oil, cbd oil for ed, cbd for high blood pressure, cbd massage oil, cbd oil for arthritis pain, cbd and nerve pain, cbd infused tampons, cbd benefits for lupus, cbd oil for bipolar mania, medical marijuana for adhd