Last updated
CBD Oil in Florida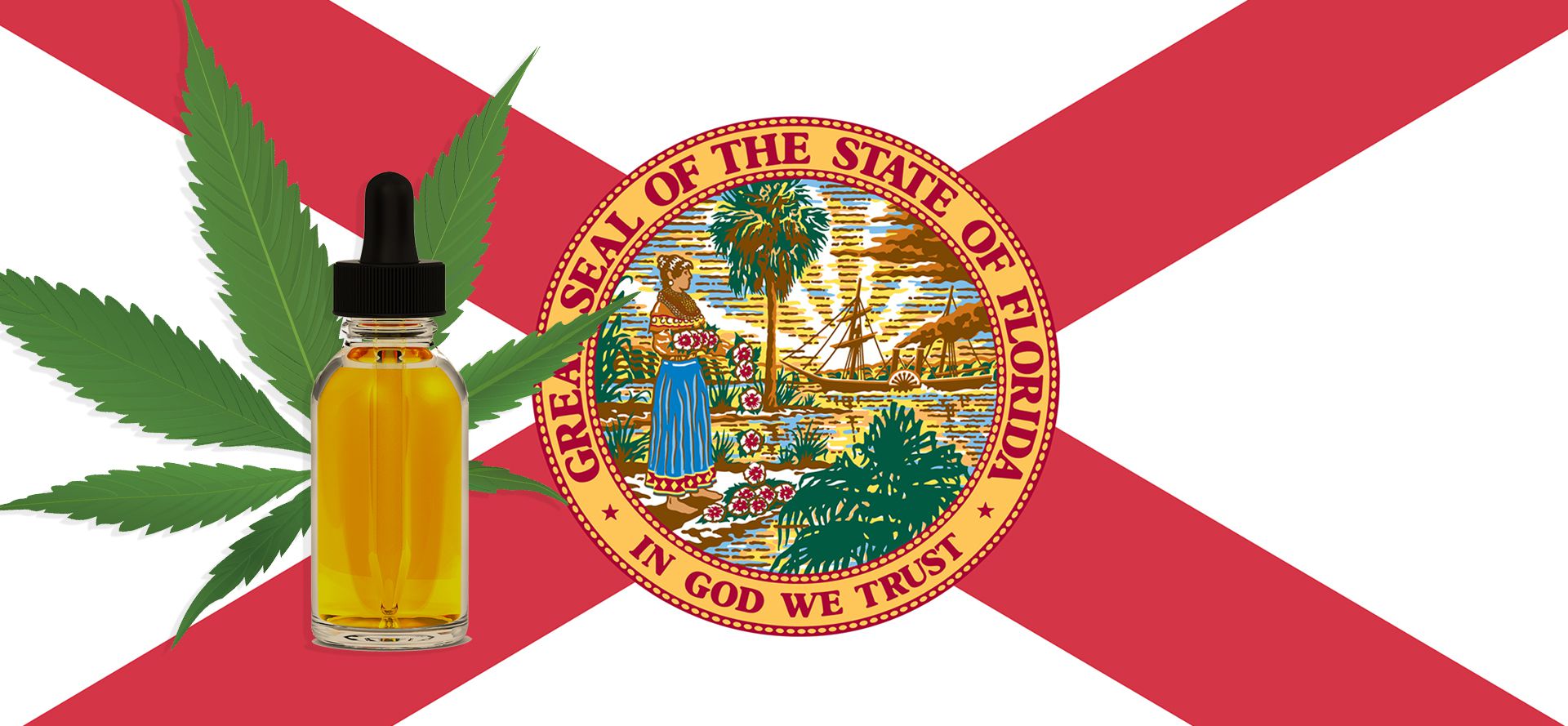 There have been significant changes in marijuana laws in Florida and other areas of the United States. It is now legal to use medical marijuana statewide and buy CBD oil with up to 0.8% THC content.
What Does This Mean?
CBD oil, cannabidiol, is used by many people as a kind of pain reliever, to help with sleep, and for many other reasons. Also, great success is for those who have cancer, chronic pain, and a wide variety of diseases.
However, you must understand that there are still specific laws about the substance that we try to explain to you in clear and straightforward terms.
Is CBD Oil Legal in Florida?
To answer this question, ""Is CBD legal in Florida?" it is necessary to understand the difference between buying CBD hemp oil in Florida or CBD cannabis. Most people get confused because they think they need to apply for a medical marijuana card to get their CBD oils. This is true, of course - but only to a certain extent. Let's discuss the main difference between these two types of CBD oils and their legal status.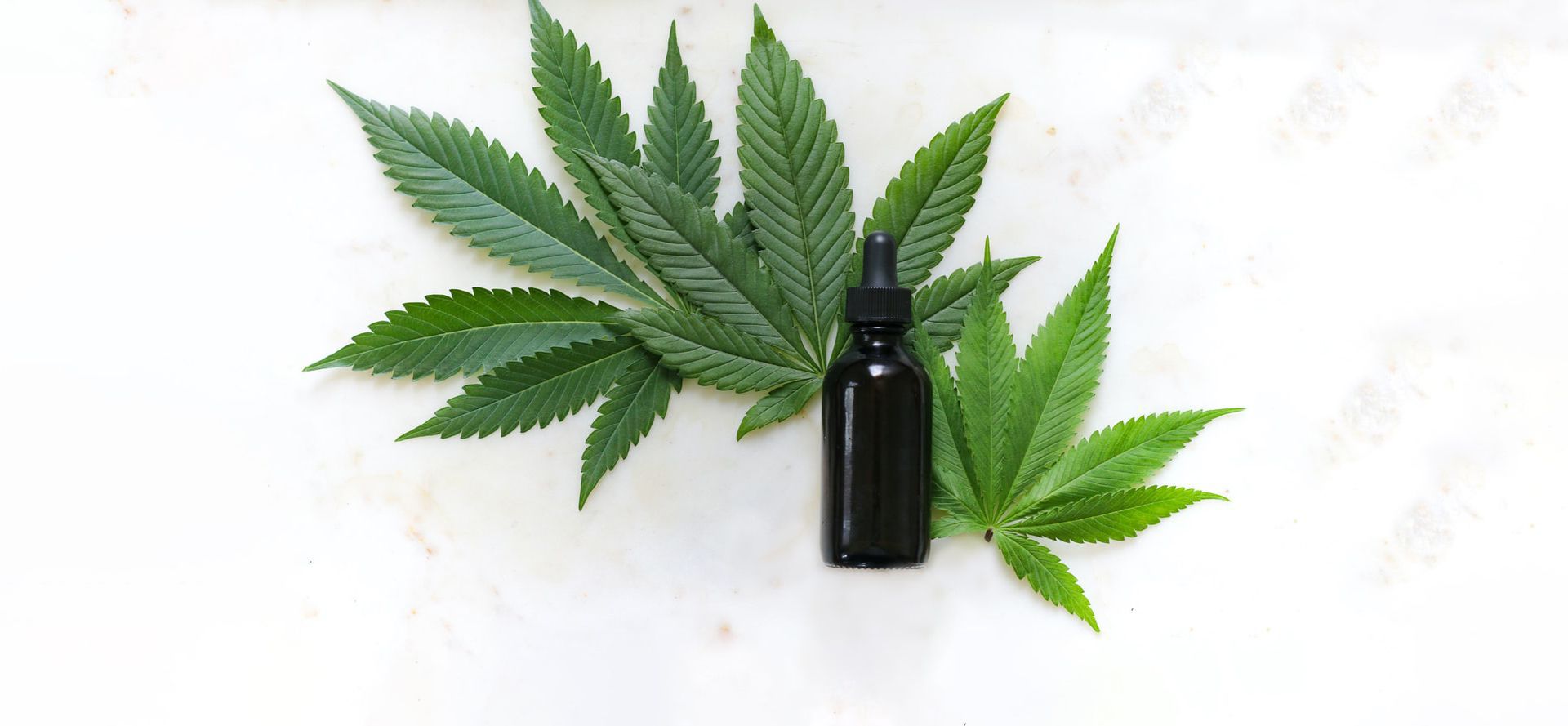 CBD Hemp Oil in Florida
Since CBD hemp oil contains less than 0.3% THC, it is entirely legal, making it more accessible than its hemp-derived counterpart. Besides the THC content, hemp oil and CBD hemp oil have almost the same beneficial properties. However, hemp is also used in other ways, for example, the textile, rope, building materials, etc. on the contrary, the cannabis oil CBD has a medicinal use. On top of that, CBD hemp oil generally has a higher CBD content and comes with plenty of vitamins, minerals, and antioxidants. There are many CBD hemp oils to choose from, including tinctures, capsules, topicals, vape juices, and pure hemp oils.
How To Get CBD Hemp Oil in Florida?
Although the recreational use of marijuana is still not legalized in Florida, the state allows the plant's medicinal use. As I said, the first step in buying CBD marijuana oil in Florida is to apply for a medical marijuana card. Suppose you qualify for the conditions that allow you to participate in the MMJ program. In that case, you can make an appointment with one of the registered doctors in Florida who has a profile on the state's medical cannabis registry. These doctors are licensed to prescribe CBD products to patients. Oh, I almost forgot. Under Florida law, CBD must be the last resort before a doctor can prescribe it.
How To Take CBD And Where to Buy It?
The legalization of CBD oil in Florida has caused a massive boom in the market. This has its advantages: having more to choose from is one of them, but it also has its disadvantages like everything else.
The problem is, there are a lot of low-quality CBD oil products in Florida out there now. These should be avoided as they may be contaminated and unsafe or not what they say they are.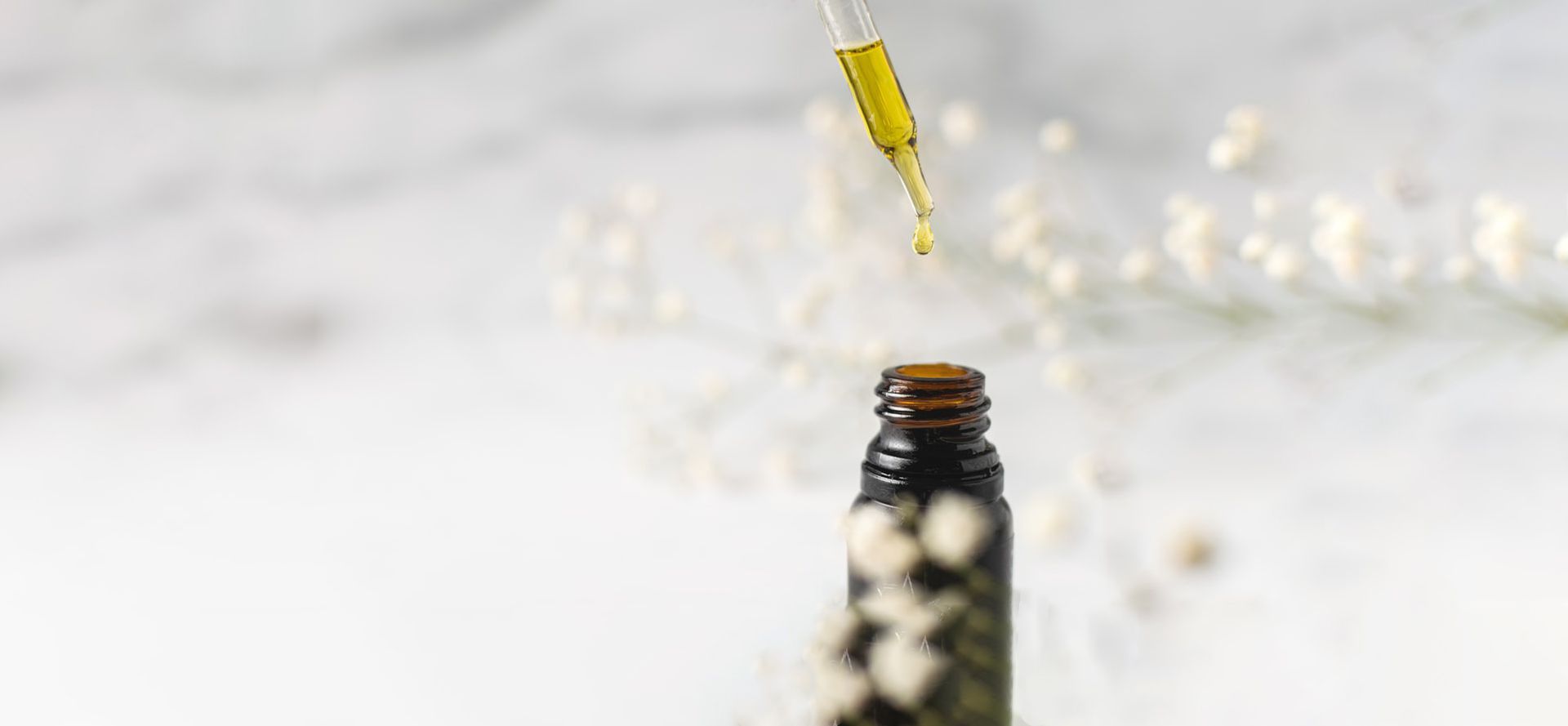 A popular method in taking CBD oil by the residents is getting CBD gummies in Florida stores, essentially candy-type edibles. This is very convenient since no one else needs to know what you are doing. CBD oil can also be ingested as a tincture and is also available as an ointment; plus, there are other ways to take it. It is worth evaluating what you prefer, as there is so much to choose from.
It is legal if you buy CBD online in Florida or buy the CBD locally in Florida, as long as the purchase has no more than 0.8% THC content.
Recommended Retailers in Florida
Florida is one of the best states to buy your CBD oil. The state not only allows the medicinal use of marijuana — meaning you can purchase CBD cannabis oil if you have an MMJ card — it also allows the use of a wide variety of cannabis products. Rich in cannabidiol. Whether you want to buy CBD oil in Florida or locally, many options to choose from, use our research on CBD oil near me, Florida, take a list of at least five reliable CBD oil retailers, and take the time to make your final decision. Remember, a well-thought-out purchase will help you get the most of the medical benefits offered by the nature of cannabidiol, the non-intoxicating compound in the cannabis plant.
CBD Stores in Miami
| Store | Address | Phone |
| --- | --- | --- |
| Your CBD Store - Miami, FL | 1741 Coral Way, Miami, FL 33145 | (786) 842-0017 |
| Canna Ocho | 1829 SW 8th St Unit A, Miami, FL 33135 | (305) 409-4230 |
| Trulieve Miami | 4020 NW 26th St, Miami, FL 33142 | (786) 600-3887 |
CBD Stores in Orlando
| Store | Address | Phone |
| --- | --- | --- |
| Dr Strains CBD | 697 N Semoran Blvd Suite E, Azalea Park, FL 32807 | (407) 203-8468 |
| Your CBD Store - Baldwin Park, FL (Orlando) | 4825 New Broad St, Orlando, FL 32814 | (407) 789-2313 |
| A Gift From Nature CBD | 6925 Lake Ellenor Dr Unit 470-490, Orlando, FL 32809 | (407) 704-8519 |
CBD Stores in Jacksonville
| Store | Address | Phone |
| --- | --- | --- |
| Roots CBD | 1021 3rd St S, Jacksonville Beach, FL 32250 | (904) 420-7550 |
| JAX CBD SHOP | 462 New Berlin Rd, Jacksonville, FL 32218 | None |
| Your CBD Store - Downtown Jacksonville | 45 W Bay St Suite 101, Jacksonville, FL 32202 | (904) 299-9929 |
Conclusion
As we can see, this is a product with various benefits available in capsules, aerosols, creams, and infusions. Do not skip our best CBD reviews when purchasing CBD oil; you will find everything that fits your budget and taste.
You should always follow the advice of a medical professional and follow their instructions strictly. I hope you found this helpful article.
FAQs
Is CBD legal in Florida?
Yes. Hemp-derived cannabidiol (CBD) oil is legal in Florida, and medical marijuana patients can obtain CBD oil with higher THC levels. CBD products are currently legal in Florida, are extracted from hemp plants, and contain less than.3% THC by weight.
Is CBD hemp oil legal in Florida?
In Florida, hemp is legal to cultivate and consume for anyone over the age of 18, as long as the product contains less than 0.3 percent THC. While no license is required to consume hemp products in Florida, those who want to grow and sell hemp products must obtain one.
Can doctors prescribe CBD oil in Florida?
In 2018, the federal government delisted hemp from the list of controlled substances, making it legal. Residents can purchase CBD oil without a doctor's prescription. Products containing more than 0.3 percent THC are only available to medical marijuana patients through state-licensed dispensaries.
Where to buy CBD in Florida?
Your best bet for finding high-quality CBD oil products in Florida is to buy them online. However, there are numerous stores in the area that sell CBD oil.
How to buy CBD oil in Florida?
You don't need a prescription to buy CBD oil made from hemp. As long as they contain 0.3 percent THC or less, these products are readily available over the counter in pharmacies, organic food stores, and vape shops.
Tags: what is the best cbd oil, what are the side effects of cbd oil with thc, best cbd shampoo, cbd oil dosage for gout, how to use cbd oil for sciatica, how to make cbd oil at home, is cbd oil good for nausea, buying cbd oil in kansas, cbd oil and coffee, cbd oil and diarrhea