Last updated
CBD for Acne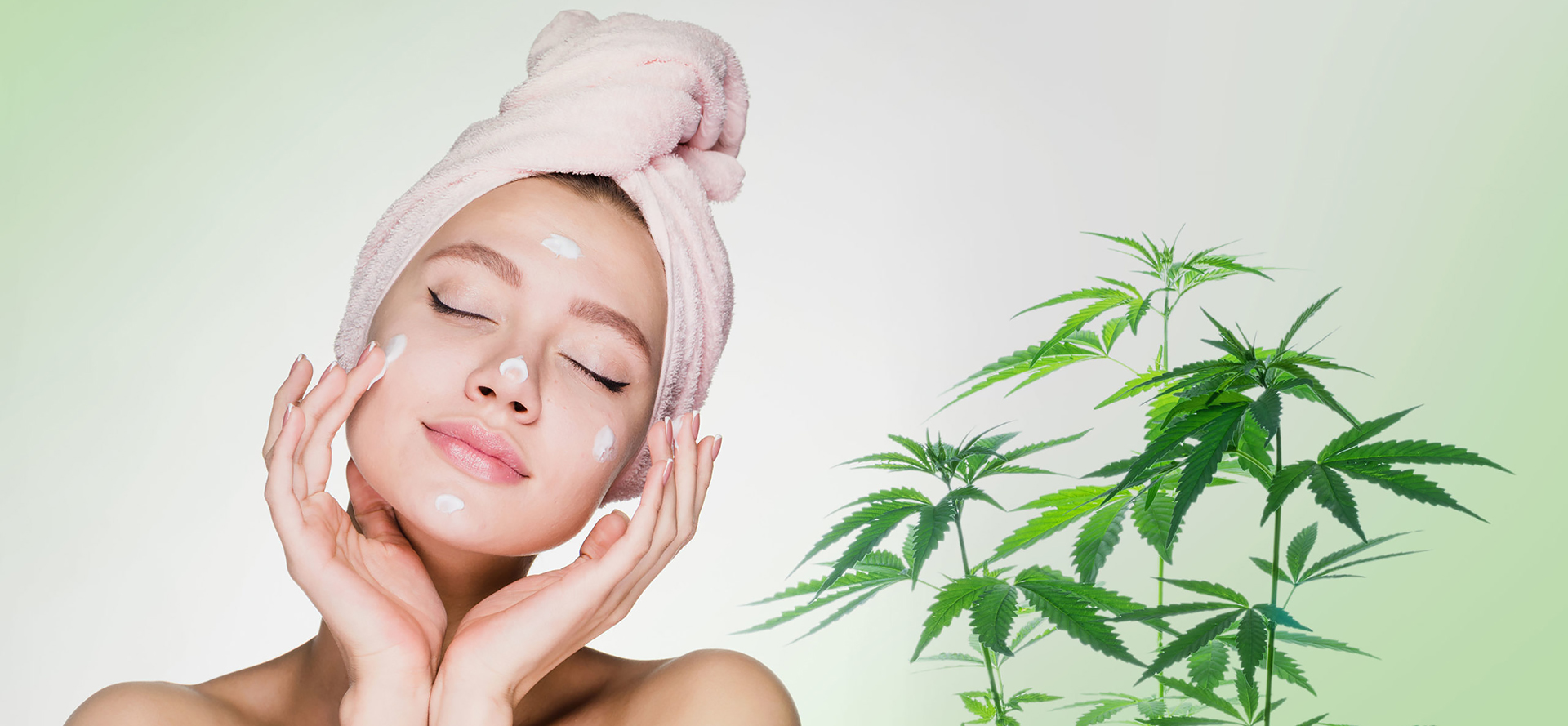 Your skin is a sensitive organ that acts as the first line of defense for your body. It protects your body from the outside world. If you examine it closely, you'll see that there are tiny pores on your skin that allow oil and sweat to escape, and helps you to cool off as toxins are eliminated from beneath the surface. But, if these tiny pores become blocked by dirt, bacteria, oil or dead skin cells, you might develop acne.
9 Best CBD for Acne in 2023
Products
Information
Price

Key Facts:

With 500mg of Full Spectrum CBD

Ingredients:

Full Spectrum Industrial Hemp Cannabidiol (CBD), Organic Aloe Leaf Juice (Aloe Barbadensis), Organic Shea Butter (Butyrospermum Parkii), Organic Alcohol, Organic Jojoba Seed Oil

Check Price

Ingredients:

Deionized water, aloe vera gel, decyl oleate, squalane, 250 mg CBD extract, cetyl alcohol, ceteareth-20, glycol stearate, avocado oil

Check Price

Ingredients:

Distilled Water, Magnesium Ascorbyl Phosphate, Hyaluronic Acid, Vitamin C, Matrixyl 3000, Cannabidiol Extract, Carbomer

Check Price

Check Price

Ingredients:

Organic Hemp Cannabidiol Extract, Organic Coconut MCT Oil, Organic Hemp Oil, Organic Peppermint Oil

Check Price

Ingredients:

Full Spectrum CBD Tincture

Check Price

Ingredients:

Olive Oil, Apricot Oil, Beeswax, Avocado Oil, Vitamine E, GSE (grapefruit Seed Extract), CBD Menthol Crystals, Peppermint Essential Oil

Use:

As an everyday lotion or apply to specific areas.

Route of Delivery:

Topical

Check Price

Ingredients:

Water/Aqua, Organic Olive Oil, Organic Glycerin, Cetearyl Glucoside, Cetyl Alcohol, Sorbitan Olivate, Phytocannabinoid-Rich Hemp Extract, Gluconolactone, Carthamus Tinctorius (Safflower) Oleosomes

Check Price

Size:

2oz (60mL) bottle. 300mg of active cannabinoids per bottle

Directions:

Apply to skin as often as desired. Use daily for best results

Check Price
View all Cbd for Acne
Acne is one of the most common skin conditions that most people deal with at some point in their lives. Some people have to deal with it regularly while others, occasionally. Treating acne might feel like a process of trial and error. This is because what works for your friend might not work for you. If you struggle with acne and prefer natural skincare products, we suggest you try cannabidiol or CBD for acne. CBD is a compound that has been extracted from the hemp plant and it offers a natural alternative to conventional skincare products. Keep reading to know more about CBD oil for acne.
Acne – Meaning, Causes and Types
What is the meaning of acne?
Acne is a skin condition that happens when sebum, an oily substance produced by your skin, mixes with dirt, dead skin cells and other types of pollutants, and become trapped inside the pores on the skin. This clogged pore becomes acne. Typically, acne develops on the face, shoulders, back and chest.
What are the causes?
Excess production of sebum.
Pores clogged by dead skin cells.
Over secretion of hormones or hormonal imbalances.
Bacterial infection.
Genetics.
Apart from the aforementioned factors, stress levels, diet and some medications also cause acne or may intensify the severity of the symptoms.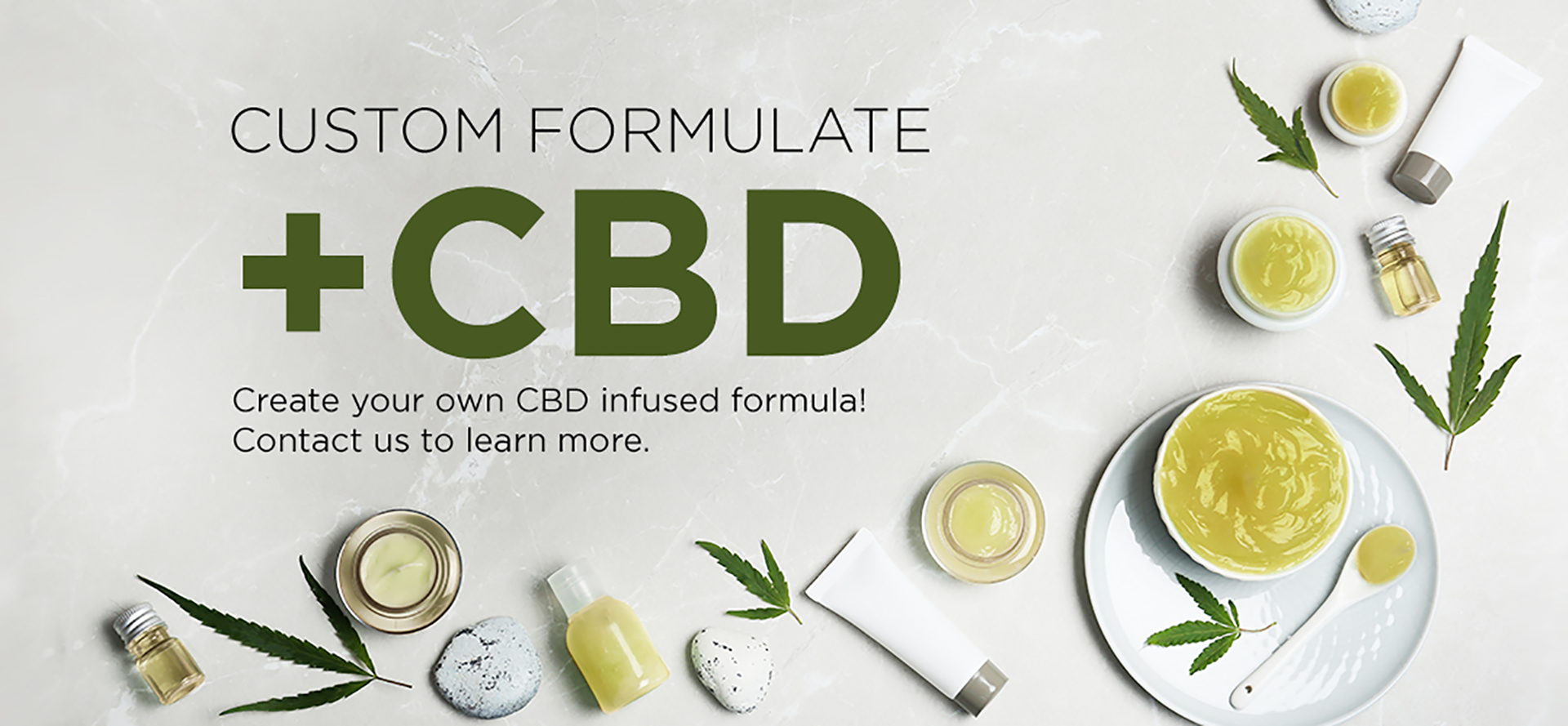 What are the common types of acne?
Whiteheads –

These are small, white bumps that appear on the skin without any inflammation. They can be caused by acne or other skin conditions. As whiteheads do not leave behind significant scarring, they often go unnoticed.

Blackheads –

These develop when sebum hardens and clogs the pores on the skin. They don't become inflamed, but they interfere with one's desire to have a uniform, smooth skin appearance. If you don't treat blackheads, they might oxidize your skin and leave behind dark patches.

Nodular acne –

The most common type of acne and it is characterized by nodules that are filled with pus. They also become inflamed. If you pop the pustule in the hope of expelling the pus, it can leave behind scars.

Cystic acne –

They are rare, but the most severe kind of acne. The pustules form in the inner layers of the skin and are so deep that you cannot pop them. They may also create swelling and come in clusters. They can affect the entire appearance of your face.
Now that you know all about acne, let us tell you how CBD acne products can help you improve your appearance and get rid of acne, as well as, acne scars.
Does CBD Help Acne?
As aforementioned, acne is a condition that is caused due to the clogging of pores by dirt, oil and dead skin cells. This is why acne treatment involves making sure that your skin is clean and free from Propionibacterium acnes, the acne-causing bacteria. Also, it involves cutting back on excess oil that can block or clog the pores.
Several studies on CBD and acne have shown that CBD can relieve acne in more ways than one:
First, CBD reduces the production of sebum in the skin.
Second, CBD prevents excess oil build-up in the skin.
Third, CBD prevents the cells from overgrowing that could block the sebaceous glands.
Fourth, CBD has anti-inflammatory properties that help to relieve symptoms of acne like, pain and redness.
Additionally, as CBD works with the body's natural endocannabinoid system (ECS) to maintain and restore internal balance or homeostasis, hemp oil for acne may affect your anandamide levels, which is a component of the ECS responsible for regulating cell growth. By balancing the anandamide levels, CBD helps in reducing acne-triggered hyper cell growth on the skin.
Why Does It Work for Your Skin?
CBD is a cannabinoid that has been extracted from the hemp plant. It does not contain the psychoactive properties that are common in THC or tetrahydrocannabinol. CBD interacts with the body through the ECS, which is a cell-signaling system that determines where your body is unwell or injured. Whenever there is an issue arising within your body like, inflammation, the receptors in your brain accepts cannabinoids, such as CBD, to offer relief.
Think of this concept in terms of acne. This skin condition often leads to skin irritation that your body perceives, as well as, attempts to counteract. Consuming the best CBD oil for acne is one of the best ways to help your body accomplish this task, especially if there are excess oil production and inflammation. You can know more about how CBD works for acne by going through our reviews.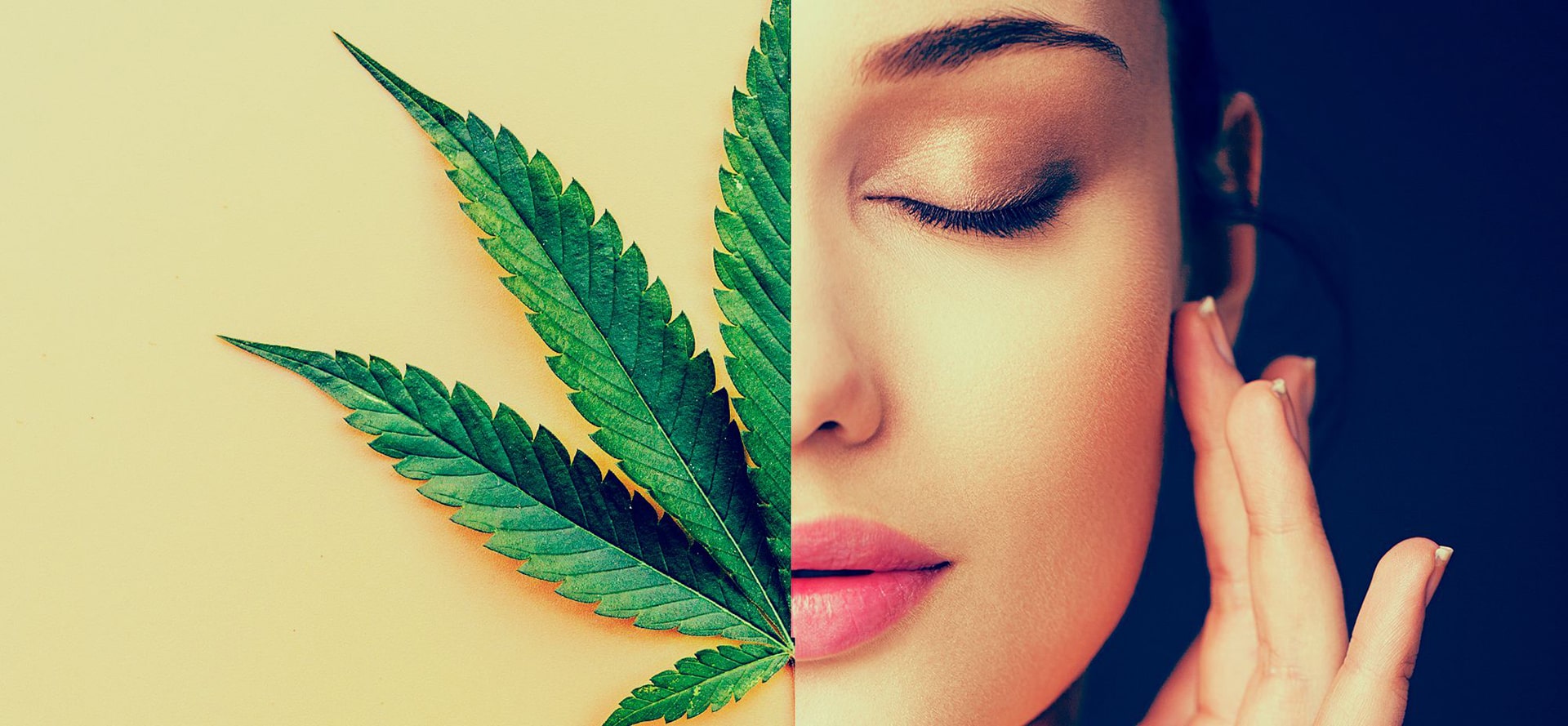 More choices available
Does CBD Oil Work for Body Acne?
Body acne occurs by the same mechanisms as facial acne. It is possible that CBD acne products can help reduce body acne. There are many manufacturers today incorporating CBD oil into body washes or soap bars. You can go through our list of the top CBD products for acne to find the best-suited one for you.
Even though CBD products are not marketed specifically to people with body acne, the anti-inflammatory and anti-bacterial properties might provide relief. So, you can use CBD for acne problems and get rid of acne wherever on your body.
What About the Scars?
Acne scars are a result of underlying disruptions in the skin caused by skin picking and large pimples. Research shows that there is great promise for CBD oil for acne scars. You may notice a reduction in the appearance of acne scars within 3 months of using CBD.
How to Use CBD Oil for Acne?
There are different ways to get the best CBD oil for acne into your body. Here are a few ways of how to use CBD oil for acne.
Mix CBD oil with a carrier oil and apply it directly.

You can mix CBD oil with carrier oils like, argan oil, coconut oil, olive oil and shea butter, and directly apply it on your skin. You need to be careful when choosing the carrier oil and ensure that it works with your skin.

Oral CBD oil.

Take a few drops of CBD oil and place it under your tongue. Keep it there for a few minutes and swallow it. This will allow the CBD oil to get mixed into your bloodstream quickly.

CBD topical products.

When looking for CBD for acne problems, you'll wide a broad range of topical products like, CBD salves, creams and balms. These products contain different strengths of CBD. You can apply these products directly to your skin. To get an idea of the best CBD topical products, check out our top 10 list.

CBD tinctures.

You can ingest the drops sublingually by using a pipette for effective and accurate dosing. CBD tinctures come in bottles with a variety of terpene or naturally infused flavors to suit every palate.

CBD vapes.

Vaping is a popular form of getting CBD oil inside the body. Vaping provides quick onset of effects as the vapors enter the lungs and then, quickly enters the systematic circulation through pulmonary absorption.

CBD edibles.

Some people don't like the taste of CBD oil. Are you one of them? If so, you can try out CBD edibles. Edibles come in several forms including gummies, lollipops, drinks and so on. Edibles offer precise dosing of CBD that can last up to 8 hours. You can take a look at our top 10 list of CBD edibles that you can purchase.
Are There Any Side Effects of Using?
CBD can help to treat and even prevent acne. It might change the appearance of acne. Using CBD oil for acne comes with very minimal or no side effects. Some people have reported dry mouth, dizziness and mood changes after using CBD. However, these side effects are extremely rare and typically appear when someone uses higher-than-recommended doses. To avoid such issues, you can start by taking small doses of CBD and see how it affects your body. Gradually, you can increase the dosage.
Final Thoughts
Acne treatment can be a real challenge. But, CBD oil is an effective and natural way of addressing acne. While there are so many products available on the market for acne, they simply don't rise to the challenge. Moreover, they end up exposing your skin to a host of harmful chemical compounds. On the other hand, CBD is a natural product that comes with little to no side effects.
So, start using CBD for acne right away and get healthier, blemish-free skin.
References
Oláh, Attila, et al. "Differential effectiveness of selected non‐psychotropic phytocannabinoids on human sebocyte functions implicates their introduction in dry/seborrhoeic skin and acne treatment." Experimental dermatology 25.9 (2016): 701-707.

Leas, Eric C., et al. "Trends in Internet searches for cannabidiol (CBD) in the United States." JAMA network open 2.10 (2019): e1913853-e1913853.
Palmieri, B., C. Laurino, and M. Vadalà. "A therapeutic effect of cbd-enriched ointment in inflammatory skin diseases and cutaneous scars." Clin Ter 170.2 (2019): e93-e99.
Kircik, Leon H. "What's new in the management of acne vulgaris." Cutis 104.1 (2019): 48-52.

Oláh, Attila, et al. "Cannabidiol exerts sebostatic and antiinflammatory effects on human sebocytes." The Journal of clinical investigation 124.9 (2014): 3713-3724.

Jhawar, Nikita, et al. "The growing trend of cannabidiol in skincare products." Clinics in dermatology 37.3 (2019): 279-281.

Valente Duarte De Sousa, Isabel Cristina. "New and emerging drugs for the treatment of acne vulgaris in adolescents." Expert opinion on pharmacotherapy 20.8 (2019): 1009-1024.

Zouboulis, Christos C. "Endocrinology and immunology of acne: Two sides of the same coin." Experimental Dermatology 29.9 (2020): 840-859.

Oláh, Attila, and Tamás Bíró. "Targeting cutaneous cannabinoid signaling in inflammation-a "high"-way to heal?." EBioMedicine 16 (2017): 3-5.
Choose Cbd for Acne now
Tags: what is the best cbd oil, oral cbd products, how long does cbd stay in your blood, cbd-infused lip balm, how to use cbd oil for nausea, buying cbd locally in utah, cbd and high blood pressure, cbd treatment for adhd, cbd drinks, what is liposomal mean