Last updated
CBD Lip Balms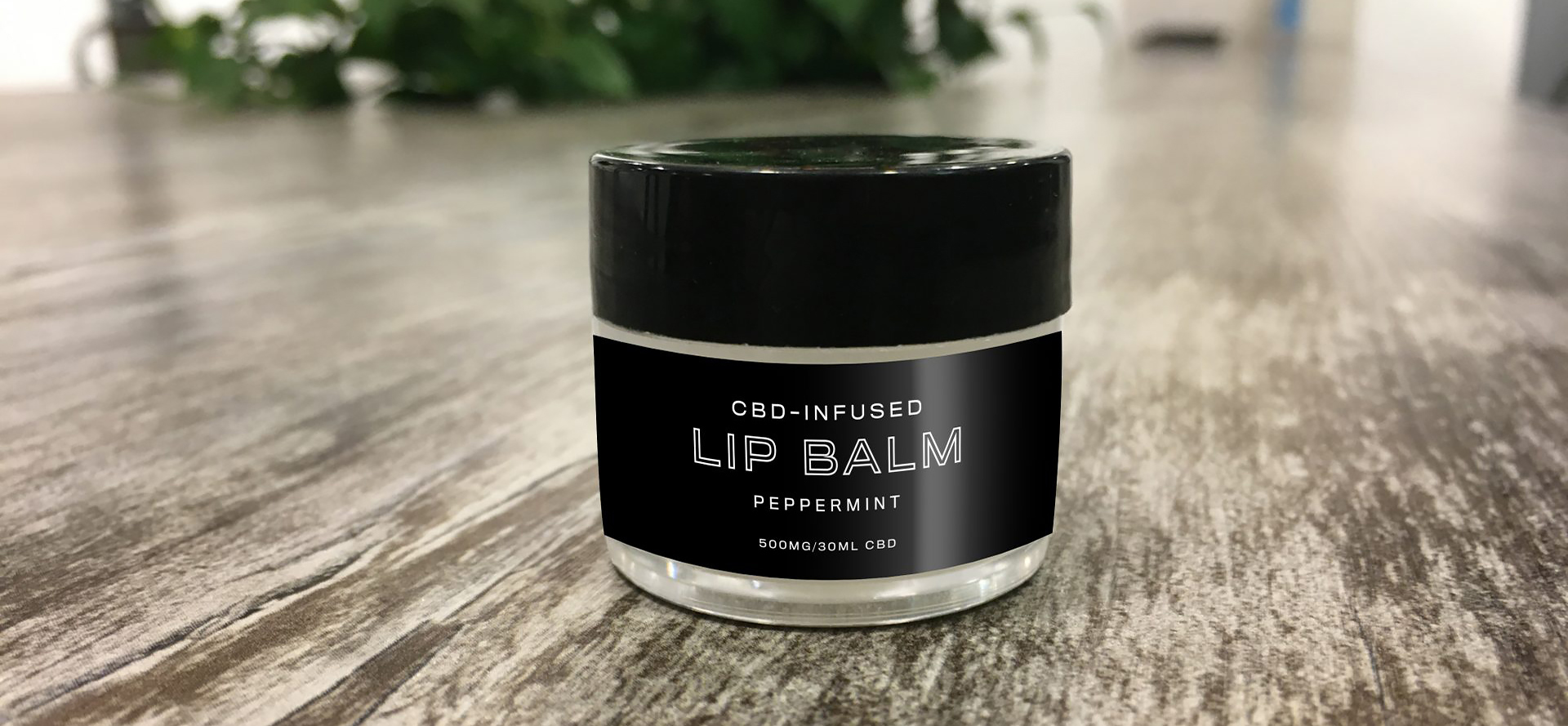 It isn't a surprise that CBD has great benefits. CBD lip balms are true to their names and are a perfect weapon to guard your lips during bone-chilling winter and blistering summer. Often, your lips become dry, cracked and chapped just like your skin in extreme heat and cold seasons. Unlike normal lip balms, cannabis lip balms not only moisturize the lips but also offer plenty of enjoyable perks.
Best CBD Lip Balms in 2023
Products
Information
Price

Key Facts:

With 25mg of CBD Isolate

Ingredients:

Beeswax, Butyrospermum Parkii (Shea) Butter, Cannabis Sativa Seed Oil, Theobroma Cacao (Cocoa) Seed Butter, Cocos Nucifera (Coconut) Oil, Prunus Amygdalus Dulcis (Sweet Almond) Oil

Check Price

Benefits:

Vegan, Non-GMO, Natural ingredients used, THC-free

Ingredients:

Proprietary Broad Spectrum Nano Hemp Extract (Cannabidiol / CBD), Cera Flava (Organic Beeswax), Theobroma Cacao (Organic Cocoa Butter), Butyrospermum Parkii (Shea Oil)

Check Price
View all CBD Lip Balms
The extracts contain anti-inflammatory properties that further soothe rough and dry skin, healing it within a few days. Additionally, it acts as a moisture sealant that prevents your lips from getting flaky. If you are planning to store some hemp balms for your lips this upcoming winter, here is a complete buying guide for you.
What are CBD Lip Balms?
As the name says, CBD lip balms are infused with cannabis oil, containing a lot of therapeutic effects. People are choosing cannabidiol lip balms to support their lips in extreme weather. The presence of healthy fats, phytocannabinoids and botanical-based oils give all the care that your lips needs. The all-organic and natural elements improve the health of the skin, leaving it moisturized and supple throughout the day.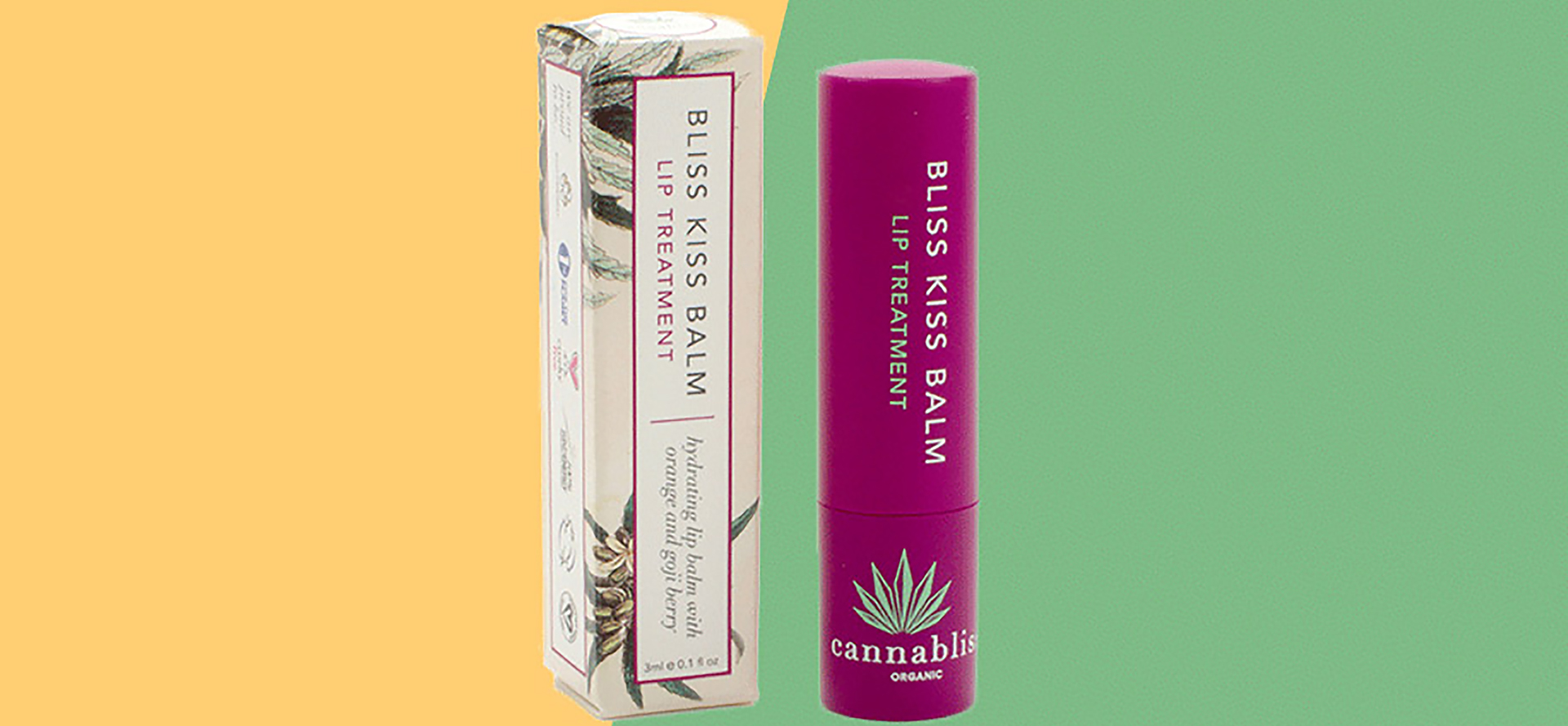 What are the ingredients present?
Weed-infused lip balms are prepared with a lot of ingredients including, coconut oil, beeswax, shea butter, soya bean oil and other essential vitamins to protect your soft skin. Multiple brands use multiple elements, but none will harm you.
You can choose any hemp-infused lip balm, dab it on your lips and you are good to go. Our product list will further give you an insight into the ingredients present. Take a look now!
What are the Benefits of Using Cannabis Balms?
Reduce pain and inflammation -

CBD-infused lip balms act as an antioxidant that stabilizes the skin from free radicals and protects it from exposure to heat and cold. Excessive exposure to the cold/hot wind leaves your lips sore, cracked and dry. CBD's antibacterial compounds protect the lips, reduce redness and irritation, lower the probability of getting cold sores or allergies and treat inflamed skin caused by the dehydrated epidermis. To know more, take a quick look at our products' reviews.

Bestow deep moisturization -

Lips do not have glands to produce oil and sebum. Hence, moisturizing and defending it completely depends on you. No matter how much you keep yourself hydrated or follow a good diet, you may still have to deal with rough and cracked lips when you are out in the sun. This is where cannabis lip balm works like magic. With the existence of other essential oils, it keeps the lips moist and hydrated throughout the day.

Combat sun damage -

Just like your body, your lips too are exposed to the sun and prone to high-risk damages. Prolong exposure to the rays can cause pigmentation, coarse appearance, premature aging and more. Fortunately, the antioxidants properties in CBD invigorate the skin that has endured the adverse effects of the sun. The pool of vitamins and nutrients facilitate the healing process, leaving the lips fresh and plump.

Improve appearance -

Everyone desires to have attractive lips, and the first step to making it look gorgeous is to have a healthy one. If you are looking for natural ways to enhance your lips, organic weed lip balms can be an ideal choice for you. With so many powerful ingredients, you will not feel essential to shift to any other product.

Support skin health - The cannabis has more entourage effect, and the essential oils elicit them. Besides sealing the moisture, the ingredients leave the skin breathable. The balms also come with health-promoting benefits which you can see more in our review sections.
Can You Get High Using It?
Hemp products that are sold in the market contain zero or 0.3% THC. Without the traces of THC, there is no possibility of feeling high as it contains psychoactive properties. CBD products start showing relaxing effects on ingesting, which means when it comes in contact with the bloodstream. In the case of lip balms, you aren't consuming the cannabidiol oil. You're applying it on your lips, shielding it from tremendous weather. So, there's no chance of getting high!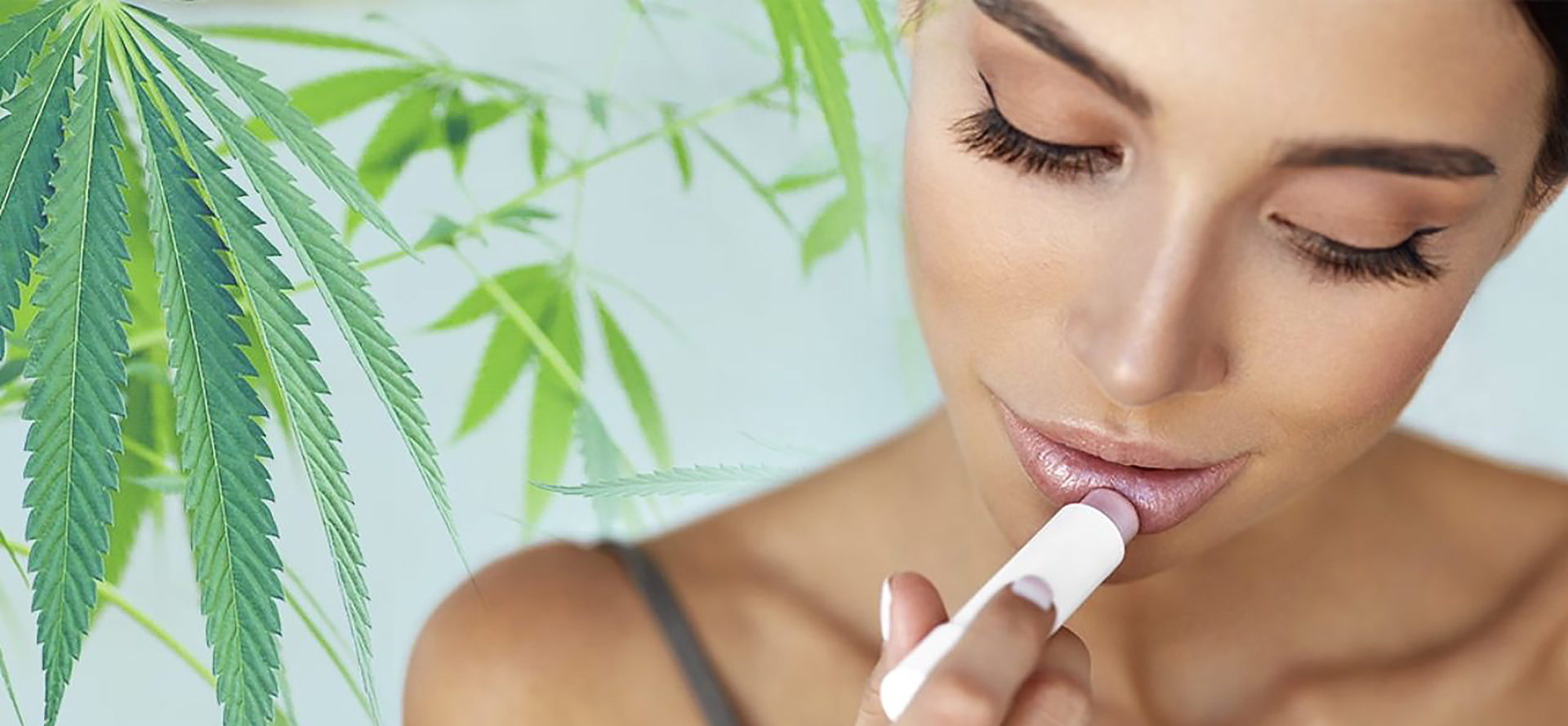 More choices available
Which are the Best Weed Lip Balms You Can Try?
The THC free lip balm -

The CBD restorative lip balm is made to nourish and guard your lips against the harsh weather and pollution. It contains vitamin E, shea butter besides cannabis oil, which locks moisture. The product comes with a COA (Certificate of Authentication) which confirms that it is free of molds, pesticides and other impure substances. Some products are also made from sweet almond, avocado and coconut oil, with no added smell or colors.

The tinted lip balm -

The CBD tinted lip balm contains hemp seed oil, kokum butter and shea butter. The bonus is that it does not contain phthalates, parabens, gluten and petroleum and available in recyclable glass pots or aluminum tubes.

The flavored lip balm -

To add to the list of the best CBD lip balm is the flavored lip balms that contain castor oil, olive oil, grapeseed oil and beeswax as ingredients. Made to soften and hydrate your peeling lips, these balms are available in great flavors, scented with oils and synthetic fragrances. The hemp plants are grown in farms and later processed to make the products. These balms are highly affordable and highly recommended. Have a look at our top 10 product list!

The high-potency lip balm -

To make your lips look luscious and beautiful, these high-potency lip balms with CBD oil are worth your investment. Containing cocoa butter, almond oil, peppermint oil and Vitamin E as the prime components, these lip balms make your lips smooth and soft to touch. Peppermint and stevia extracts have anti-inflammatory properties that further safeguard the skin.
How to Use It?
When you are introducing a weed lip balm into your skincare routine, the best idea is to go slow. Start by putting a light layer on your lips and see if that irritates your skin. If there is no reaction, the product is good to go.
Just like other lip balms, you can use CBD lip balm multiple times throughout the day. Whenever your lips feel dry, just go for it. Take a look at our product section where you will find the direction to use.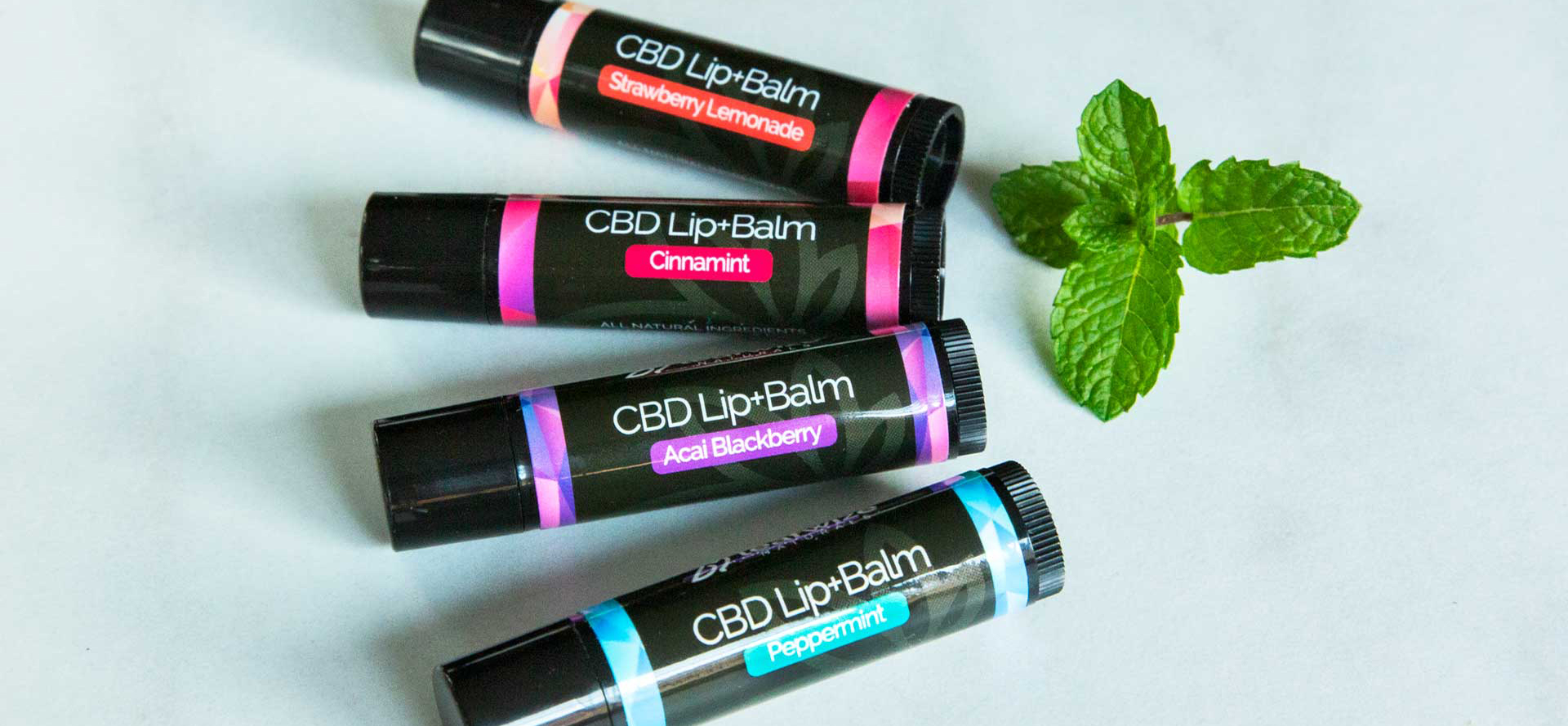 Is It Safe to Use?
CBD lip balms are absolutely safe and easy to use. If you're worried about the traces of cannabidiol compounds present, don't worry. The ingredients are mixed to protect your soft lips from the extreme heat and cold outside. Coupled with more oils and vitamins, it adds a layer of nourishment. You can also use it indoors.
Any Possible Side Effects?
Generally, CBD is safe. However, some may face side effects like, fatigue, diarrhea, anxiety, change in weight, allergies, redness in the skin and more. Talk to a doctor before adding this lip balm to your normal wellness routine.
Final Thoughts
CBD lip balm benefits are huge and are not like regular petroleum ones available in the market. A storehouse of powerful nutrients and anti-bacterial elements, these balms protect your lips from sun damage, sun exposure, cold winds and extreme chilly weather. Packed with an array of vitamins, the balms not only shield your lips but also keep it hydrated when you are out of your house.
Besides fighting the damages, it delivers a healthy glow. While you are looking for the right lip balms offering CBD lip balm effects, make sure that you consider all the important features which are mentioned above. Do not forget to visit our top product list and the reviews to find an ideal hemp lip balm for this winter!
References
Lim, Megan, and Mark G. Kirchhof. "Dermatology-related uses of medical cannabis promoted by dispensaries in Canada, Europe, and the United States." Journal of cutaneous medicine and surgery 23.2 (2019): 178-184.

Jhawar, Nikita, et al. "The growing trend of cannabidiol in skincare products." Clinics in dermatology 37.3 (2019): 279-281.

Stinchcomb, Audra L., et al. "Human skin permeation of Δ8‐tetrahydrocannabinol, cannabidiol and cannabinol." Journal of pharmacy and pharmacology 56.3 (2004): 291-297.

Atalay, Sinemyiz, et al. "Therapeutic application of cannabidiol on UVA and UVB irradiated rat skin. A proteomic study." Journal of Pharmaceutical and Biomedical Analysis 192 (2021): 113656.
Casiraghi, Antonella, et al. "Topical Administration of Cannabidiol: Influence of Vehicle-Related Aspects on Skin Permeation Process." Pharmaceuticals 13.11 (2020): 337." Natural Products Chemistry & Research (2015).
Choose CBD Lip Balms now
Tags: best cbd oil on the market, best way to take cbd oil, cbd tinctures, face cream for men with cbd, best cbd for anxiety, cbd tea effects, cbd oil benefits for energy, cbd for fibromyalgia, is cbd oil good for plantar fasciitis, hemp cbd or cbd for schizophrenia