Last updated
CBD Oil for Nausea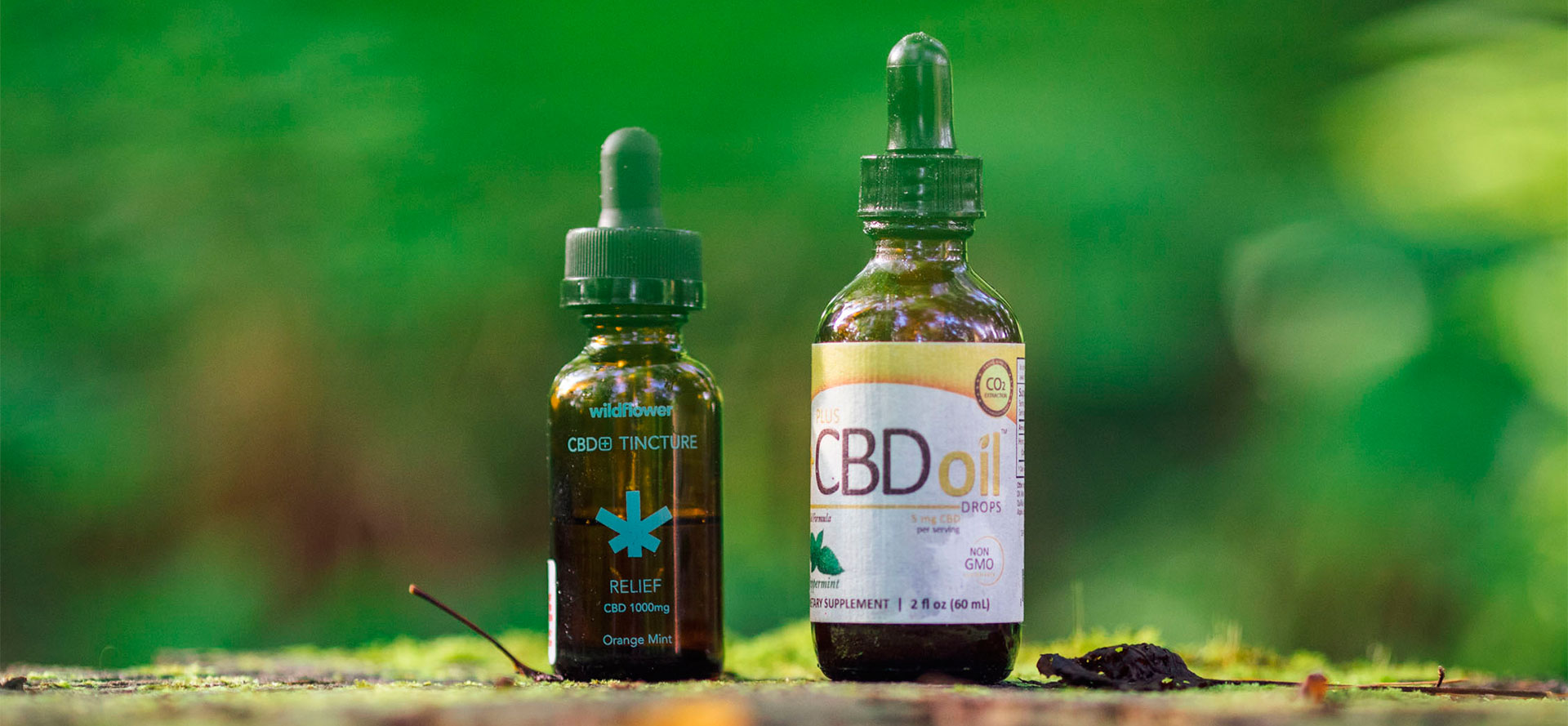 Nowadays, CBD products are used for a bunch of reasons. From fighting anxiety to alleviating chronic pain, CBD is raging in the market. Current research has shown that cannabidiol oil has the potential to reduce nausea and vomiting in patients. Let's find out how CBD for nausea works and how effective it is.
9 Best CBD Oil for Nausea in 2023
Products
Information
Price

Ingredients:

Manufactured with Hemp with Cannabidiol (CBD), Corn Syrup, Sugar, Water, Gelatin, Citric Acid, Pectin, Natural and Artificial Flavors

Check Price

Key facts:

With 1250mg of full spectrum CBD

Ingredients:

Bovine gelatin, MCT oil, purified water, and hemp extract

Check Price

Directions:

Take one to two capsules daily, the CBD capsules can be taken with food as per your preference, and can also be consumed on an empty stomach without any inconvenience

Ingredients:

Purified Water, Gelatin, Glycerin, CBD Isolate, B-Caryophyllene & B-Myrcene

Check Price

Ingredients Unflavored:

Fractionated Coconut Oil (MCT), Whole Plant Hemp Extract.

Ingredients Peach:

Fractionated Coconut Oil (MCT), Whole Plant Hemp Extract, Peach Flavoring.

Ingredients Mint:

Fractionated Coconut Oil (MCT), Whole Plant Hemp Extract, Mint Flavoring.

Check Price

Ingredients:

Phytocannabinoid-Rich Hemp Extract, Curcuminoids, Polysorbate Emulsifiers, Medium Chain Triglycerides, Beta Caryophyllene, Bovine-Derived Gelatin

Servings:

30 servings per bottle

Product Life:

18-month shelf stable

Check Price

Ingredients:

MCT, CBD Oil, natural flavor

Check Price

Check Price

Check Price

100% organic orange essential oil:

sweet and tangy

Broad-spectrum formula:

contains all of the beneficial cannabinoids & terpenes of hemp, except zero THC

Water-soluble:

easier, faster, and more effective bodily absorption

Check Price
View all CBD Oil for Nausea
What is nausea?
Nausea is an unpleasant defense mechanism of the human body where the brain is tricked to think that toxins or harmful chemicals have entered your body, resulting in vomiting. There is no clear trigger for what causes nausea because the reasons are diverse. Though there are several remedies, finding the right one can be tricky.
What can be the possible causes?
There can be various underlying health conditions like:
Viral infections -

Patients suffering from common flu may feel nauseous.

Food poisoning -

This is a common cause that leads to nausea and vomiting. Your body project itself by throwing out the contaminated food.

Gastrointestinal problems -

Several gastrointestinal issues can cause nausea like, GERD, IBS, and more.

Chemotherapy -

Patients undergoing chemotherapy have suffered from nausea and vomiting. This is a significant side effect and a common symptom in cancer patients.

Migraines -

People suffering from migraines face severe headaches, dizziness, nausea, light sensitivity, and more.

Anxiety -

Anxiety is a rising mental health concern that puts a lot of stress on the digestive system. For some, this can lead to nausea.

Medicine side effects -

A wide variety of medications can make you nauseous.

Motion sickness -

Generally, this occurs when people are traveling in a boat or car, or plane.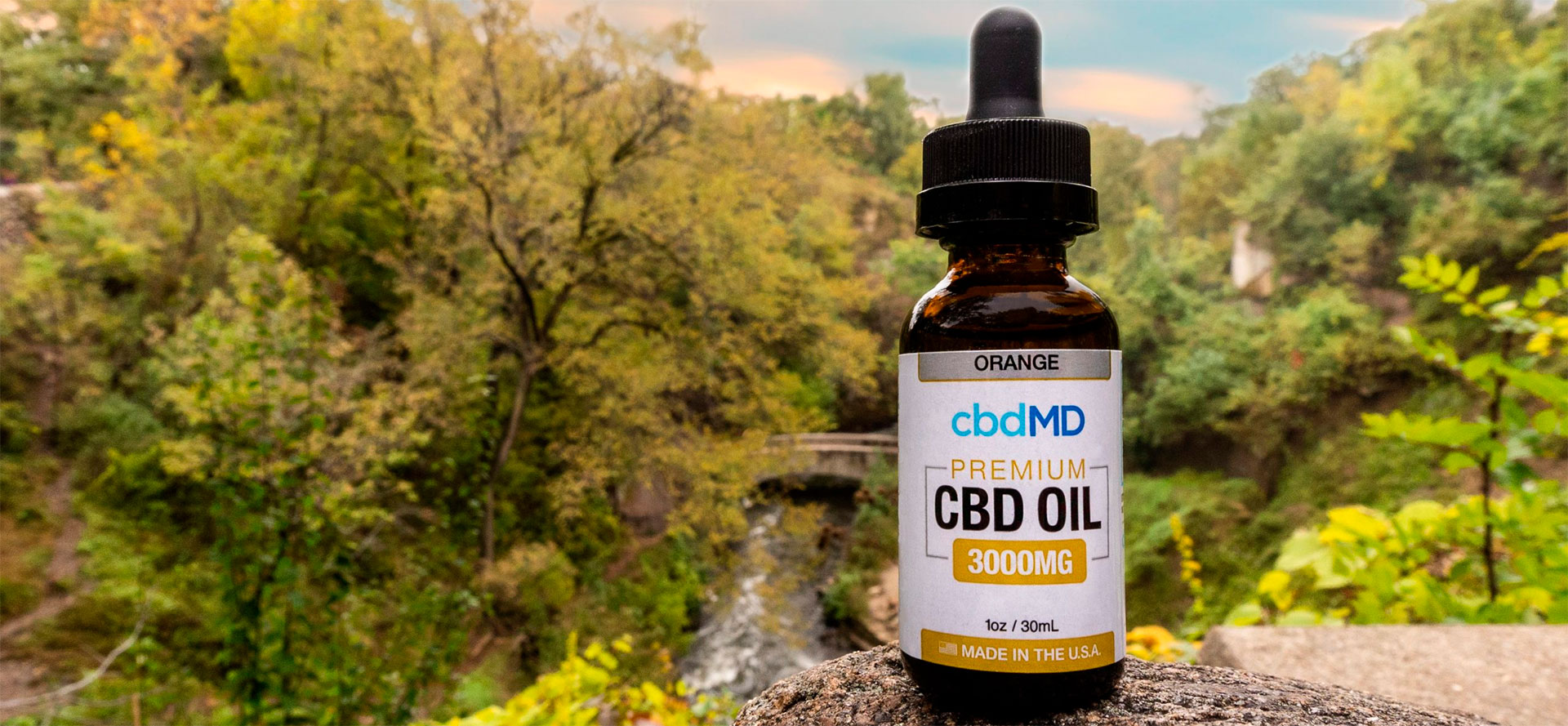 What is CBD oil?
Wondering how to eliminate nausea? CBD oil for nausea is a potential cure!
CBD stands for cannabidiol that is found in the marijuana plant and in the industrial hemp plant. The oil is extracted from the latter via CO2 or alcohol extraction process and is then refined. Sometimes, CBD oil is blended with coconut oil or hemp oil, or olive oil to make the absorption better.
The active compound is responsible for various therapeutic effects. When the substance enters our body, it begins interacting with the endocannabinoid system (ECS). CBD prompts this system to take action by calming down the nerves. To know more about CBD oil, you can check our top 10 product list.
Can it manage nausea?
Since CBD interacts with the body's endocannabinoid system, it alleviates nausea and vomiting. The ECS interacts with different biological processes like, the nervous system, the digestive system, and the immune system. The system has endocannabinoids, which our body naturally generates, and cannabinoid receptors, which are scattered throughout the body.
ECS uses these receptors to send signals to maintain homeostasis and biological responses. Now, when one consumes cannabinoids externally, it interacts in the same way with the system and produces the same effects. The two most important receptors are:
CB1 receptors -

These are present in the central nervous system, including the spinal cord and the brain.

CB2 receptors -

These are present in the peripheral nervous system.
As these receptors are spread throughout the body, the endocannabinoid system can focus on the problematic areas. Similarly, when you experience nausea, the ECS communicates with the CB2 receptors and sends a signal to the digestive system. Thus, marijuana for nausea is an effective treatment because it interacts with both the receptors.
What's the right dosage?
Honestly, the effects of CBD vary from one individual to another. When it comes to nausea, a low dosage is enough to provide you with relief. The only way to find out what works the best is to start at a minimal amount and then increase the dosage to reap the benefits. Also, follow our review section for better insight.
How should you take CBD oil?
There're different ways in which you can consume cannabis for nausea:
Sublingual method -

Probably, this is the easiest way to take cannabis oil. The process is to put the droplets under your tongue and hold it for a few minutes. This allows the capillary blood vessels to absorb the oil and enter the digestive system. As the oil varies in potency and strength, check the product's label before consuming it.

Capsules -

This is yet another convenient method to take CBD oil, but it takes longer to work. If you're looking for instant relief from nausea, capsules may not be a smart choice. However, for tasteless experience, this can be a good option.

Vaping -

For CBD oil to act fast and curb the feeling of nausea, you can go for vaping. By inhaling the vapor, the CBD compound reaches your lungs immediately and to your bloodstream as well.

Adding oil to drink or food -

Not a fan of the bitter hemp taste? Now, you can add this oil to your food or beverage, and eventually, it will make its way to your system. However, there's a little setback. Much of CBD content is lost when the food is digested.
Want to know more about CBD oil products? Check our top 9 product list!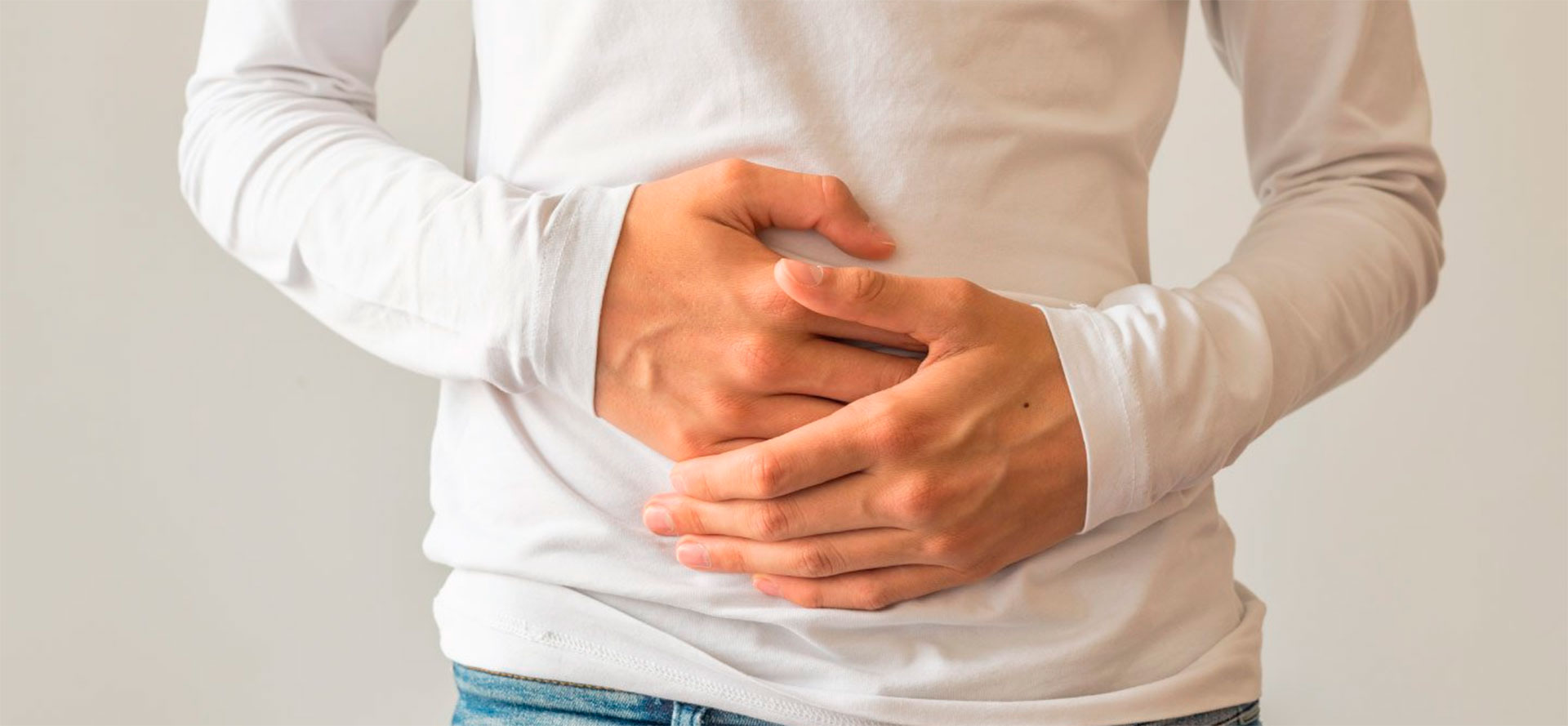 More choices available
How safe it is to consume?
Safety is a prime concern whenever you're choosing an alternative to medicine. Generally, CBD is safe to consume because it generates mild side effects. Many don't experience any side effects at all, but the possible ones are:
Change in appetite;
Diarrhea;
Increase in blood pressure levels;
Dry mouth;
Drug interactions.
Out of these, the only concerning side effect is the interaction of hemp oil with other medicines. Henceforth, you need to talk to your physician before switching to cannabidiol products. Moreover, a pregnant or nursing woman should not consume CBD. Check our reviews to know more.
How to buy CBD oil?
Now, when you have decided to purchase CBD hemp oil for nausea, you need to find the right product. Here's how you're going to find one.
Choose brands that test their products and ingredients through third-party lab testing. The truth is the CBD industry is not regulated; hence look for reputable manufacturers, who go through different processes to ensure safety and standard of the product.
Always buy CBD products that are extracted from industrial hemp plants. Avoid choosing products that are extracted from marijuana because they contain THC and are illegal.
Check the labels to see if the products are free of synthetic ingredients and other additives.
When in doubt, ask a medical professional for suggestions.
Go through the reviews prior to the purchase.
Can you mix it with other anti-nausea herbs?
To enjoy maximum benefits and stronger effects, you can mix CBD oil with different anti-nausea herbs, such as chamomile, lemon balm, ginger, peppermint, and more. You can add the mixture to your drink and sip it whenever necessary. Browse through our top 10 product list to find a suitable oil to blend with herbs.
Final thoughts
It's pretty clear that CBD oil helps people to get rid of nausea and vomiting. This has become a potential alternative to drugs, especially for patients undergoing chemotherapy or going through anxiety or suffering from gastrointestinal issues. Considering the side effects of the medicines, CBD is considered a good option. However, before making the final call, research well, and speak to a medical professional if required.
As you are including CBD oil in your routine, proper guidance is necessary. CBD has considerable other benefits as well which you will enjoy once you start consuming. With no presence of THC, there'll be no psychotic effects.
For a better insight into the products, read our reviews!
Choose CBD Oil for Nausea now
References
Parker, Linda A., Erin M. Rock, and Cheryl L. Limebeer. "Regulation of nausea and vomiting by cannabinoids." British journal of pharmacology 163.7 (2011): 1411-1422.

Rock, Erin M., et al. "Interaction between non-psychotropic cannabinoids in marihuana: effect of cannabigerol (CBG) on the anti-nausea or anti-emetic effects of cannabidiol (CBD) in rats and shrews." Psychopharmacology 215.3 (2011): 505-512.

Rock, Erin M., et al. "Cannabidiol, a non‐psychotropic component of cannabis, attenuates vomiting and nausea‐like behaviour via indirect agonism of 5‐HT1A somatodendritic autoreceptors in the dorsal raphe nucleus." British journal of pharmacology 165.8 (2012): 2620-2634.

Parker, Linda A., Raphael Mechoulam, and Coralynne Schlievert. "Cannabidiol, a non-psychoactive component of cannabis and its synthetic dimethylheptyl homolog suppress nausea in an experimental model with rats." Neuroreport 13.5 (2002): 567-570.

Mersiades, Antony J., et al. "Oral cannabinoid-rich THC/CBD cannabis extract for secondary prevention of chemotherapy-induced nausea and vomiting: a study protocol for a pilot and definitive randomised double-blind placebo-controlled trial (CannabisCINV)." BMJ open 8.9 (2018): e020745.

Grimison, P., et al. "Oral THC: CBD cannabis extract for refractory chemotherapy-induced nausea and vomiting: a randomised, placebo-controlled, phase II crossover trial." Annals of Oncology 31.11 (2020): 1553-1560.
Tags: what is the best cbd oil, what are the benefits of cbd oil, best cbd for depression, best cbd oil for dogs with arthritis, is cbd oil legal in hawaii, cbc oil, cbd gummies for anxiety, how long does cbd stay in your system, cbd oil for men, organic cbd oil capsules