Last updated
CBD for Back Pain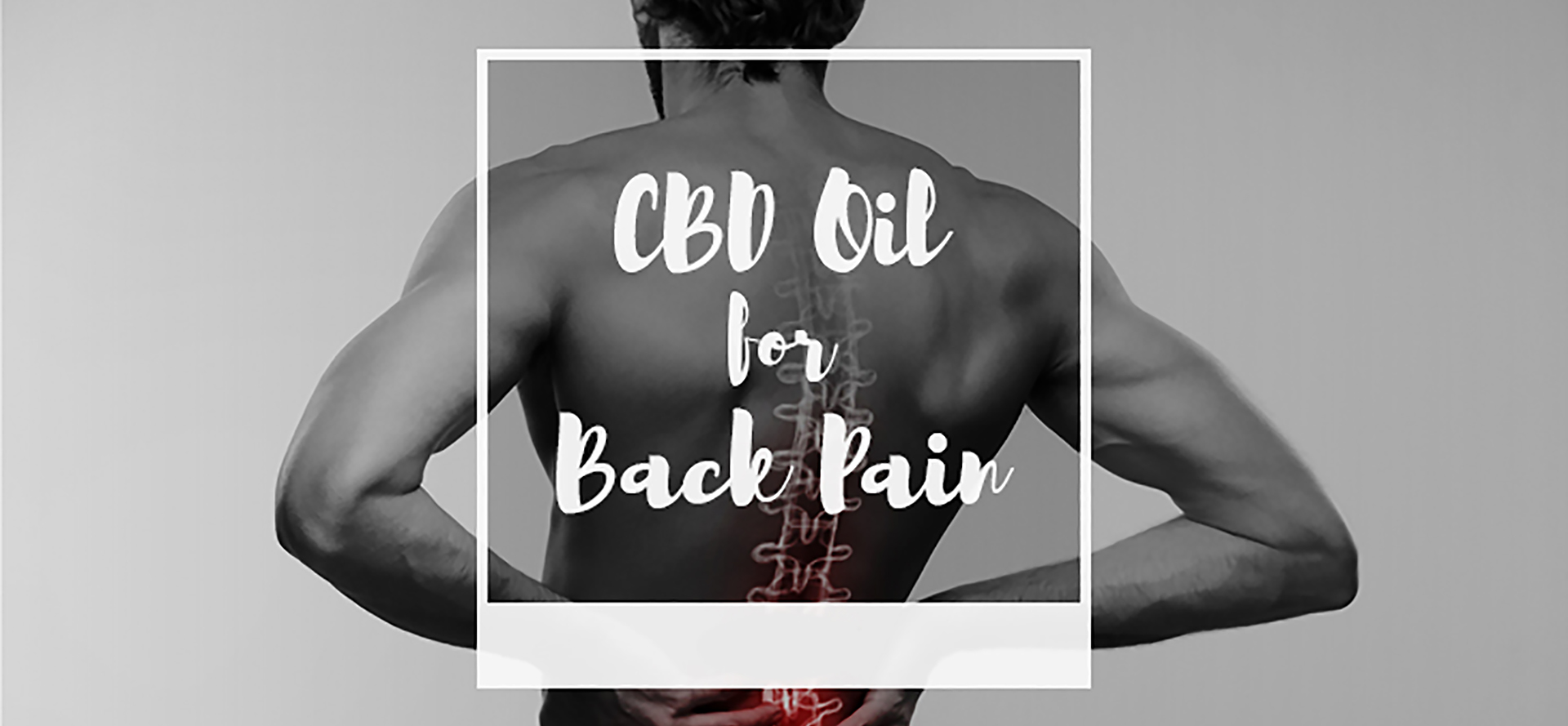 Back pain is one of the leading causes of disability in the world. It is a real issue and till today, it does not have a cure. Approximately 80% of the worldwide population is estimated to experience some form of back pain at some point in time in their lives. Under certain circumstances, people have found that CBD oil and its products reduce discomfort, pain and inflammation when they are experiencing severe back pain. In this guide, we will explore the pervasive condition that is referred to as back pain and the power of CBD oil for back pain.
8 Best CBD for Back Pain in 2023
Products
Information
Price

Ingredients:

Organic Aloe Leaf Juice, Organic Coconut Oil, MSM, Emulsifying Wax, Stearic Acid, Cetyl Alcohol, Hydroxyethyl Cellulose, Full Spectrum Hemp Extract, Glycerin, Organic Arnica Flower Extract

Check Price

Ingredients:

Grapeseed Oil, Yellow Beeswax, Peppermint Oil, Organic Coconut Oil, Sweet Basil Leaf Oil, Black Pepper Oil, Roman Chamomile Flower Oil

Check Price

Ingredients:

MCT Oil, Aloe Vera Oil, Cooling Essential Oils, Essential Oils, Full Spectrum Hemp Extract

Check Price

Key facts:

With 500mg of CBD isolate

Ingredients:

Camphor - 3.5%, Menthol - 3.5%, Acrylates/C10-30 Alkyl Acrylate Crosspolymer, Aminomethyl Propanol, Blue 1

Check Price

Contains:

a total Delta-9 Tetrahydrocannabinol concentration that does not exceed 0.3% on a dry-weight basis

Ingredients:

Isopropyl Alcohol, Carbomer, Triethanolamine, Camphor, Ethylhexylglycerin, Ilex Paraguariensis, Melaleuca Alternifolia Essential Oil

Check Price

Key facts:

With 1000mg of CBD Isolate

Ingredients:

Industrial Hemp Cannabidiol (CBD), Menthol, Purified Water, Isopropyl Alcohol, Mineral Oil, Stearic Acid, Propylene Glycol

Check Price

Ingredients:

2000mg Broad Spectrum CBD, Beeswax, Olive Oil, Arnica Oil, Shea Butter, Lemon, Camphor, Limonene, B-Caryophyllene, Myrcene, Turmeric

Pillars:

Relief for Muscles and Joints

Check Price

Ingredients:

Organic MCT Oil (coconut), Organic Beeswax, Full Spectrum Hemp Extract (<0.3% THC), Peppermint Essential Oil

Check Price
View all CBD for Back Pain
What is Back Pain and Its Causes?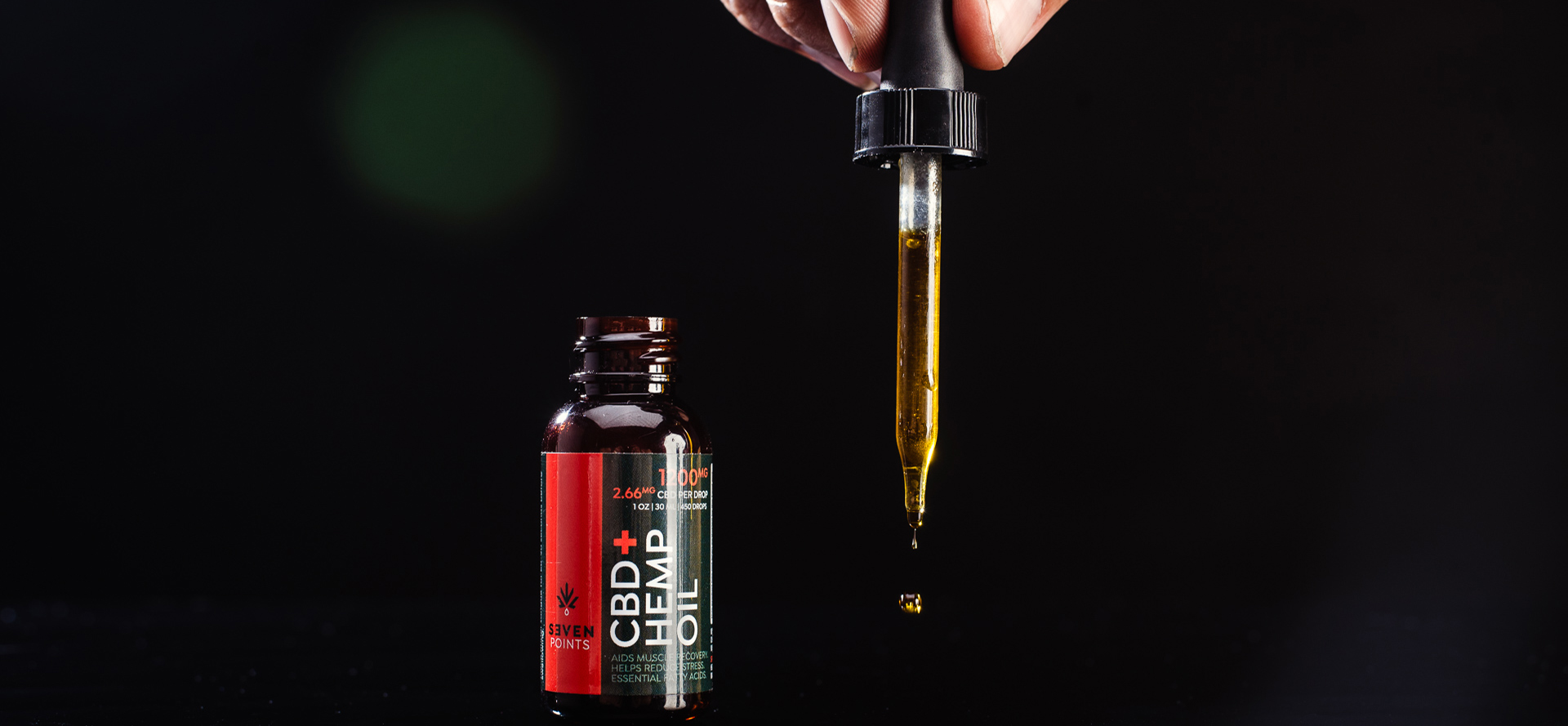 Back pain is something that people will experience multiple times in their lifetime. It is not always caused due to underlying diseases. Your back may hurt because of overuse like, lifting too much, working out, prolonged lying and sitting down, wearing a poorly fitting backpack or sleeping in an uncomfortable position. The physical discomfort caused by back pain can occur anywhere on the back or spine and it can range from mild burning or stabbing to disabling sensation. Some back issues might also cause excruciating pain in other parts of your body.
Even though there are a lot of medications available for back pain, CBD for back pain is becoming popular because CBD does not come with a host of risks that are attached to medications that block pain receptors. CBD is a natural alternative to pain management as it has anti-inflammatory and pain-relieving properties.
How Does CBD for Chronic Backache Work?
The CBD in CBD oil restricts neuronal transmission in pain pathways. Also, it reduces inflammation, which is a natural response that can result in pain. It doesn't matter if you're applying or ingesting the best CBD oil for back pain as the result will be the same. However, the only difference is how targeted you want pain relief to be.
In addition to reducing inflammation, CBD oil also helps in combating anxiety and helping with sleep. Anxiety and sleep are also two of the factors that are related to chronic or long-lasting back pain. CBD interacts with the body's endocannabinoid system and boosts the body's natural healing process.
In general, CBD oil is considered to be a full-body treatment because it doesn't just target the back pain, but offers overall relief from pain and relaxation. It can help deal with all types of back pain, such as post-surgery back pain, inflammatory back pain, neuropathic back pain, and back pain caused due to intervertebral disc degeneration.
Can CBD Be Used for Sciatic Pain?
Sciatica is a condition that is referred to as pain associated with the sciatica nerve. Individuals experiencing sciatic pain can experience mild to severe pain that is associated with inflammation and tingling sensation. Since the sciatic nerve branches from the lower back through to the buttocks, down each leg and hips, your back pain might actually be sciatic pain. You can tell the difference when only one side of your body is in pain. Under severe circumstances, sciatic pain can even cause immobilization.
CBD for sciatica is recommended as CBD oil helps in reducing inflammation and pain. These two are the primary symptoms of sciatic pain. Also, CBD oil helps in managing the symptoms of sciatica and providing relief.
CBD for Back Pain Benefits
CBD for chronic back pain is a good analgesic and has anti-inflammatory properties that help in managing pain almost immediately.
CBD has the ability to block many pro-inflammatory mediators and has a protective effect on intervertebral disc degeneration, which is one of the most important contributors to chronic back pain.
Compared to conventional medications for back pain, CBD has fewer side effects.
CBD Forms for Back Pain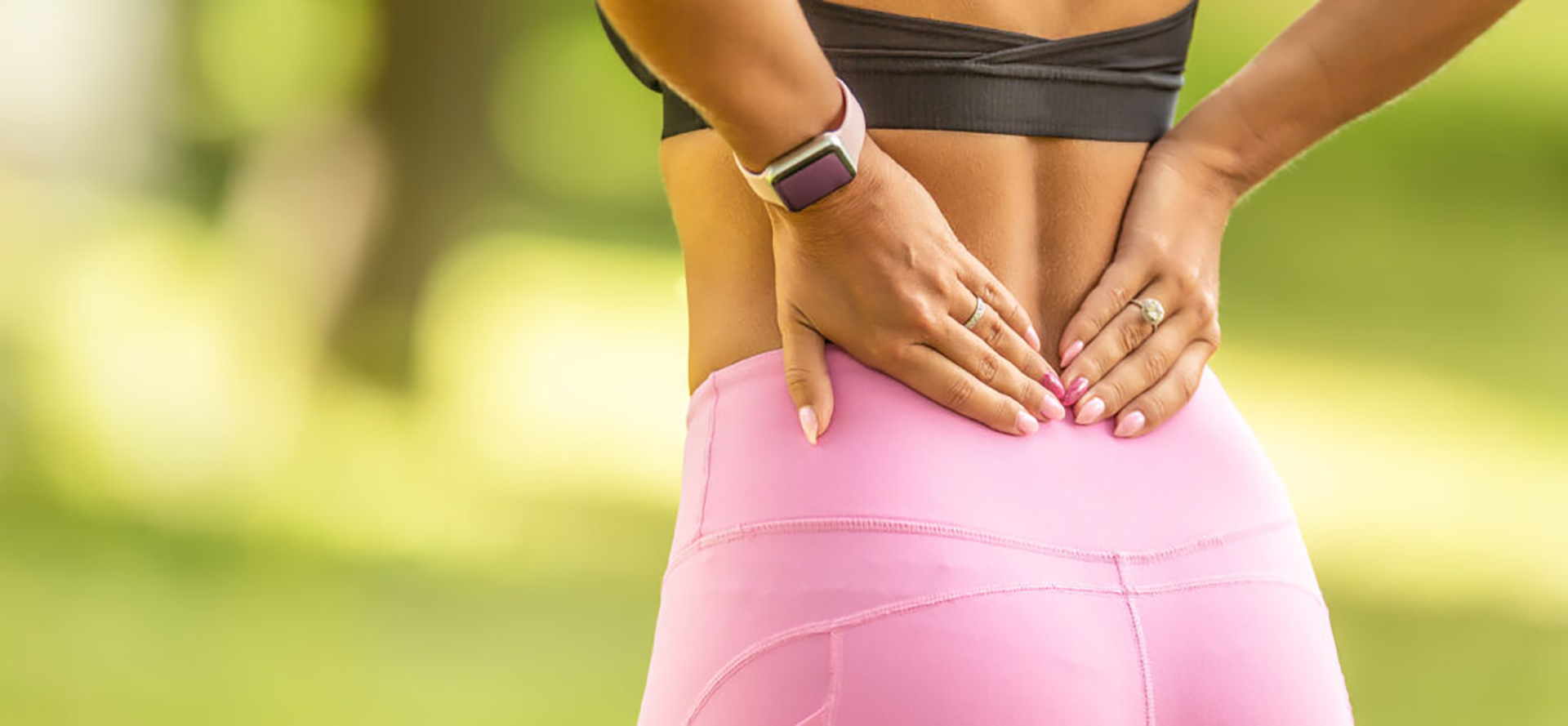 The powers of cannabis oil for back pain are varied and impressive. While CBD oil is considered to be purer than products like, tinctures or gummies, the way you use CBD for back pain depends on its form. Take a look below.
Pure CBD oil for back pain – This is the most potent type and it is directly extracted from the stalk of the cannabis plant with zero additives. Typically, you can make use of pure CBD oil in a CBD vape pen. You can insert the oil into the cartridge of the pen and inhale it. Alternatively, you can take a dropper and squeeze a few drops of the oil under your tongue. This helps CBD oil to readily mix with the bloodstream and offer relief quickly.
CBD liquids or tinctures for back pain –

This is one of the most popular forms of CBD and it is diluted from the pure CBD oil into a natural oil base. Then, it is turned into a spray. It is available in favorable scents. You can just spray the oil under your tongue or you can spray it on the location where it hurts.

CBD topicals for back pain –

These are luxurious balms that contain the goodness of CBD. You just have to rub them into your muscles, skin and joints for focused attention on the areas that are paining. These cannot be consumed. They are only for external use.

CBD capsules for back pain –

You can pop them in your mouth and wait for a while to feel the positive effects.

CBD gummies for back pain –

CBD gummies are edibles that you can consume. They take a while to kick in.
While CBD oil for chronic back pain is the best, you can also consider other forms of CBD. Some people directly consume the oil while others like to consume CBD in the form of gummies, capsules and other edibles as they do not want to taste or smell CBD. If you want to find out the best CBD oil for back pain, you can go through our reviews that explore in detail the different CBD products. You can also take a look at our top 8 list of CBD products for back pain to know which one to purchase.
Factors to Consider When Buying CBD Oil for Backache
When buying the best CBD for back pain or sciatica, you can consider the following factors:
Hemp source –

The source of the hemp is a crucial factor to consider. It is important to ensure that the hemp is not contaminated and does not contain GMOs. You also have to read the packaging label to make sure that the THC extract is 0.3% or less, even if the cannabinoid oil is extracted from the buds and flowers.

Types of extract –

CBD extracts are of three types – full-spectrum cannabinoid blends, broad-spectrum cannabinoid extracts and CBD isolates. The 1st only contains CBD and no other phytonutrients or plant material while the other two contain all the various terpenes, cannabinoids, minerals, flavonoids, protein and also essential oils. Broad-spectrum is an exception as it does not contain THC at all.

Potencies –

The CBD content has to be potent for it to be efficient. Usually, potency varies and manufacturers of CBD oil and its products offer flexibility to users in adjusting their CBD oil dosage for back pain. You can find out about the potency of the CBD by reading the label.

Size variants –

CBD oil for back pain is available in 60ml, 30ml and 15ml options. This allows users to adjust their dosage.
In addition to these, you also need to check the ingredients and make sure that there are no contaminants. For a better understanding of the things that you should look for when purchasing CBD products, you can read our reviews. We also have put together a list of the top 8 CBD oils to make it easier for you.
More choices available
CBD Dosage for Back Pain
CBD does not affect everyone the same way. The effects are different, and therefore, there is no recommended CBD dosage for back pain. What you can do is start with a small amount and increase it slowly over time if you feel that you want more.
For CBD-isolate products, you may want to start with 25 milligrams and if it is a full-spectrum product, you start with just 5 milligrams.
As for CBD lotions, creams and salves, there isn't any dosage that is recommended. They're used to get rid of localized discomfort. You can apply them directly on your back to get relief from pain.
Conclusion: Is CBD Oil Good for Back Pain?
CBD oil is good for back pain due to its amazing painkilling properties. Even though research is still ongoing, but initial studies suggest that CBD helps to deal with physical discomfort at various levels. It alters the transmission of pain and reduces inflammation while also having anti-oxidative effects. Moreover, along with dealing with back pain, it also deals with neuropathic pain, inflammatory pain, depression and other such conditions.
So, if you are thinking of resorting to CBD oil for chronic back pain, our list of top 8 CBD products will help you find the best CBD for your back pain.
Choose CBD for Back Pain now
References
Eskander, J. P., Spall, J., Spall, A., Shah, R. V., & Kaye, A. D. (2020). "Cannabidiol (CBD) as a treatment of acute and chronic back pain: A case series and literature review." Journal of opioid management, 16(3), 215-218.

Moeller-Bertram, T., Schilling, J., Hughes, C., Wallace, M., Sexton, M., & Backonja, M. (2019). (360) Can CBD Reduce the Use of Pain Medication? Lessons from a Survey in a Pain Clinic Environment. The Journal of Pain, 20(4), S64.

Fitzcharles, M. A., Baerwald, C., Ablin, J., & Häuser, W. (2016). "Efficacy, tolerability and safety of cannabinoids in chronic pain associated with rheumatic diseases (fibromyalgia syndrome, back pain, osteoarthritis, rheumatoid arthritis)." Der Schmerz, 30(1), 47-61.
Mondello¹, E., Quattrone, D., Cardia¹, L., Bova, G., Mallamace¹, R., Barbagallo, A. A., ... & Calapai, G. (2018). "Cannabinoids and spinal cord stimulation for the treatment of failed back surgery syndrome refractory pain." Journal of pain research, 11, 1761.

Zavori, Laszlo, et al. "Cannabidiol in low back pain: scientific rationale for clinical trials in low back pain." Expert review of clinical pharmacology just-accepted (2021).

Bebee, Bronwyn, et al. "The CANBACK trial: a randomised, controlled clinical trial of oral cannabidiol for people presenting to the emergency department with acute low back pain." Medical Journal of Australia (2021).

Yassin, Mustafa, Amir Oron, and Dror Robinson. "Effect of adding medical cannabis to analgesic treatment in patients with low back pain related to fibromyalgia: an observational cross-over single centre study." Clin Exp Rheumatol 37.Suppl 116 (2019): S13-20.
Tags: best cbd oil on the market, cannabis inhalers, cbd bath bombs, full spectrum cbd lotion, top cbd drinks, cbd oil for nausea, cbd oil for menopause hot flashes, cbd legal in louisiana, cbd oil coffee, cbd tampons