Last updated
CBD Transdermal Patches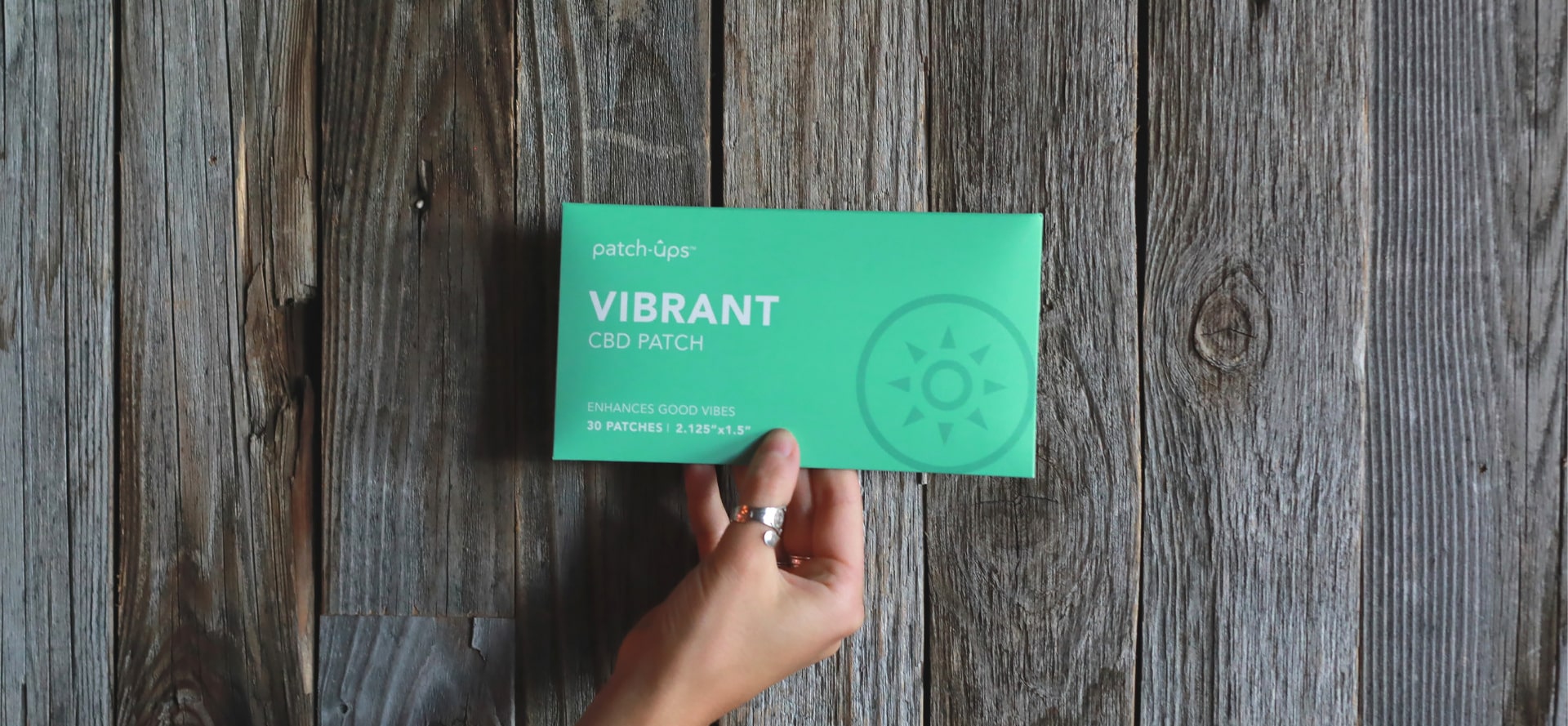 From oils, capsules, vape cartridges to edibles and tinctures, and even flower, CBD (cannabidiol) products come in a dizzying array of forms. Each form has its own consumption method. So, we forgive you for thinking that CBD patches are simply another item on the long list of CBD products. But, CBD transdermal patches are unique. They are effective, accurate and the easiest method of cannabinoid delivery into your body. Even if the technology of CBD patches is complicated, they're as simple as it gets. In this guide, we will tell you all about CBD patches and why they're worth trying.
Best CBD Transdermal Patches in 2023
Products
Information
Price

Small:

2 3/4 in x 1 3/4 in (7cm x 4.5cm)

Soothing Cooling Relief:

Sooth aches and pains with our CBD Hemp Patches

Check Price

Large:

5.5″ x 3.5″ (14cm x 10cm)

Relief:

Sooth aches and pains with our CBD Pain Patches Patches

Check Price

Large:

5.67″ x 3.62″ (14.4cm x 9.2cm)

Soothing Cooling Relief:

Sooth aches and pains with our Healing CBD Pain Patches Patches

Check Price
View all CBD Transdermal Patches
What are CBD Transdermal Patches?
CBD oil patches might be relatively new in the realm of cannabis, but the technology has been around for years. The concept of a CBD patch is quite akin to birth control or even nicotine patches. Thanks to a couple of innovative twists, these patches effectively deliver CBD to the bloodstream.
So, what exactly is a CBD patch? These patches look like Band-Aids that you would typically use to stick to any ailing part of your body. The difference between Band-Aids and a CBD patch is a piece of plastic that is infused with cannabidiol (CBD).
Simply put, these patches carry a calculated dose of CBD molecules that is generally infused in an isolated solution, gel or oil. They also combine permeation enhancers. Most CBD patches have a high concentration of CBD that makes sure long-lasting effect on your skin. Since patches are dry, they easily stick to the skin. You can attach them on venous parts of your body like, arms, ankles and wrists. In these parts of your body, you can expect a higher rate of absorption into the bloodstream.
The patches get activated by body heat and releases CBD molecules, along with other ingredients. The moment the molecules get absorbed by the skin, they straight away mix with the bloodstream.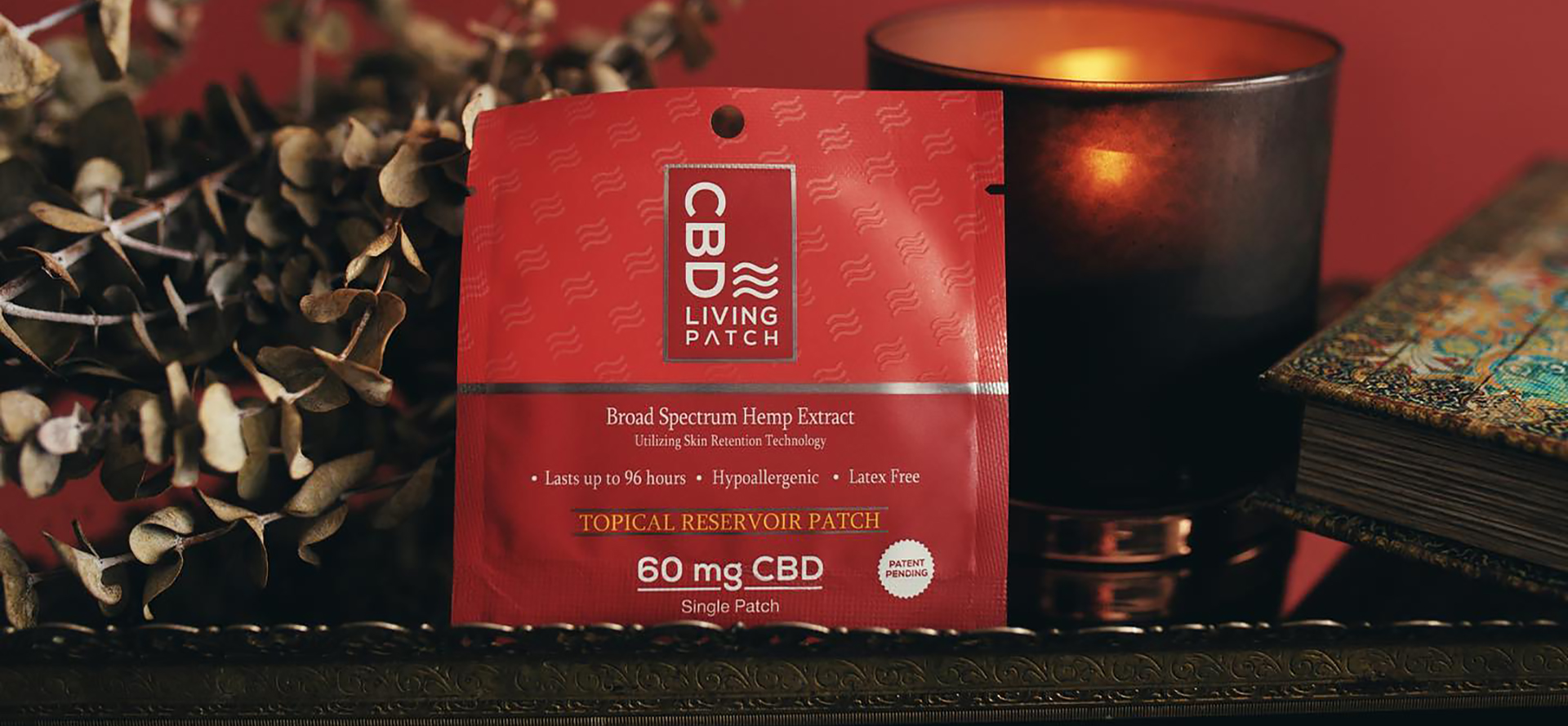 How is it Made?
All transdermal CBD patches are not the same. Their differences typically comes down to the way that they are made. At present, you will find two types of CBD patches available – reservoir patch and matrix patch. It is crucial to know the difference between these two patches because one of them is more effective than the other.
Reservoir CBD patches –

These patches have a peel-off layer, a protective backing and an adhesive. The important element is the reservoir patches' permeable release membrane. This membrane can be fine-tuned by manufacturers to control the delivery rate of CBD. This helps to make sure that the patch releases cannabidiol at a more controlled, steadier rate.

Matrix CBD patches –

This transdermal CBD patch contains 5 layers. It has a peel-off layer that offers protection to the CBD, a separating layer, a matrix layer that is infused with CBD, a protective backing layer and an adhesive layer. It is the adhesive layer that holds the CBD matrix patch to your skin and the molecules of CBD move from the patch into the capillaries of your skin, and from there, they enter the bloodstream.
If you are given a choice between these two CBD patches, reservoir CBD patches are considered to be much more superior and effective. This is because the release of CBD can be controlled. You can know more about it by reading our reviews on CBD reservoir patch. We also have a list of top 10 transdermal CBD patches that you can check out.
How Do CBD Transdermal Patches Work?
A CBD transdermal patch passes CBD directly in your skin cells. Since cannabinoids are lipids and your cells are made of lipids, CBD diffuses readily through the cells in the body. Eventually, CBD makes its way to the blood vessels. To put it simply, CBD patches deliver cannabinoids to your bloodstream, via your skin. This allows CBD to reach your ECS or endocannabinoid system. This is where it binds with CB2 and CB1 receptors to produce a wide range of therapeutic effects.
It is believed that your body can quickly access CBD through these patches. Each item contains high-quality CBD and comes with an adhesive tape that you have to attach to your skin. The outer part of the patch looks like a regular Band-Aid.
As you must be aware, skin is the largest known organ of the human body. It protects the body by covering it. There are 3 layers of the skin – epidermis, dermis and hypodermis.
Epidermis –

This is the 1st layer of the skin and it serves as a protective barrier. It doesn't let foreign substances enter the body. CBD patches are applied to the epidermis.

Dermis –

This is the 2nd layer and it is a connective tissue that provides strength and structure to the skin. This is also where the hair follicles and sweat glands are found. When using CBD patches, this is the layer through which the CBD molecules gets deeper.

Hypodermis –

This is the 3rd and the deepest layer of your skin. It consists of fat and connective tissue. The blood vessels are also located here and they spread into the other 2 skin layers. When CBD is absorbed by your skin, it is carried into the bloodstream.
CBD patches travel through these 3 layers of the skin to reach the bloodstream and eventually, the endocannabinoid system. Once it has interacted with your body's ECS, it treats many diseases like, multiple sclerosis, schizophrenia, epilepsy, cancer and so on.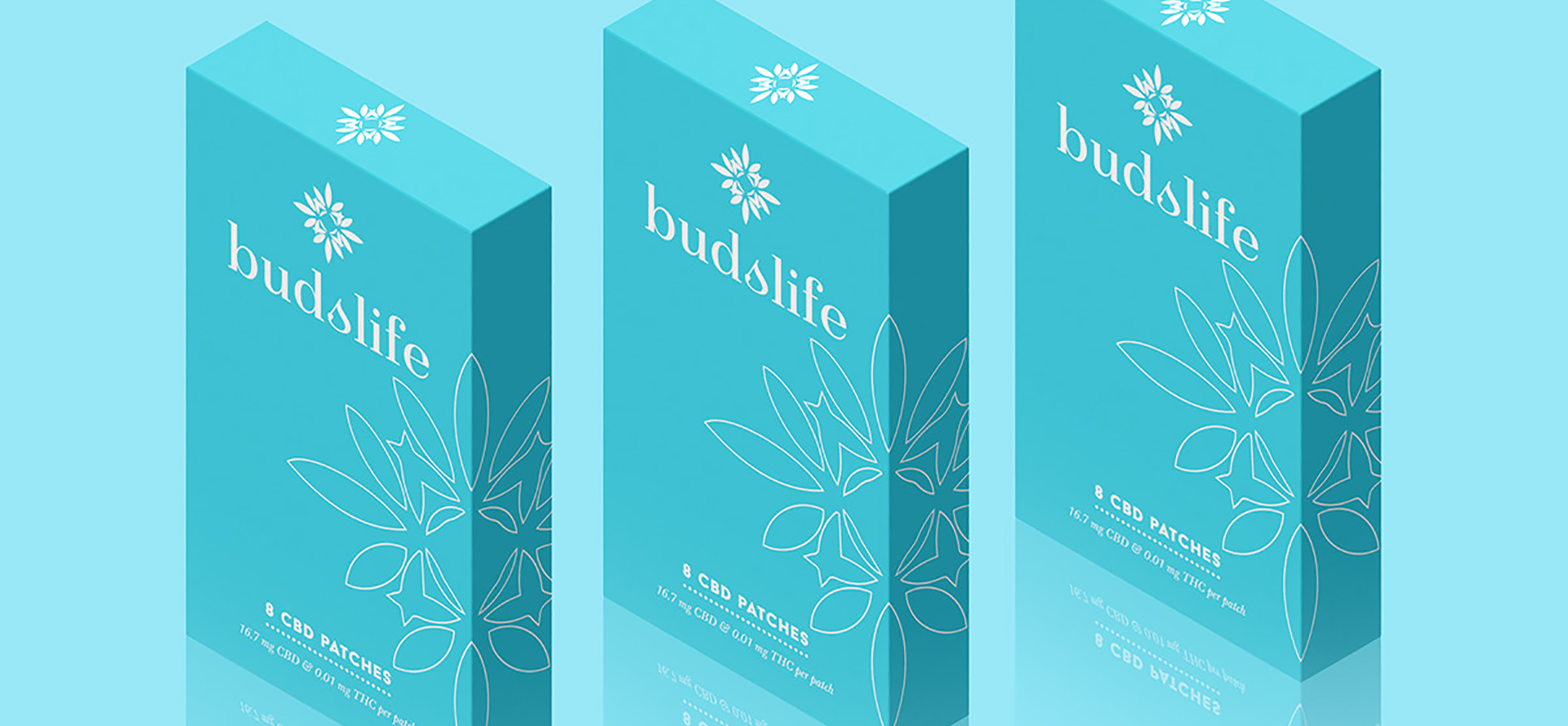 More choices available
What are the Benefits?
A transdermal cannabinoid patch demonstrate more efficiency when compared to other CBD delivery methods. The effects can last up to four days. Also, these patches take away the stress of calculating the ideal dosage. Furthermore, if you wish to avoid the effects of vapor or smoke on your throat and lungs, or don't like the taste of CBD oil and other CBD edibles, they can be an attractive alternative. The amazing benefits of these patches are:
CBD patches are highly-efficient in cannabinoid delivery –

With CBD patches, you can be sure that about 50% of its contents is going to reach your bloodstream, even without help from permeation enhancers. By delivering CBD directly to the bloodstream, they assure minimal loss of potency.

CBD patches are discreet –

These stand out as being one of the most discreet options for consuming CBD. You can put a CBD patch under your clothes and forget about it for 24-hours.

CBD patches provide long-term effects –

CBD patches release CBD into the bloodstream steadily and consistently. Also, these patches can be created with varying timeframes and doses. So, the effects of CBD neither peak suddenly nor decrease abruptly.
Who Can Use CBD Patches?
Mostly, cannabis patches are created for alleviating pain, intense training or post-work recovery. These can be used by anyone who is under a lot of stress, suffering from chronic pains or need to increase mind and body productivity. You can also use CBD patches for anxiety. You can know more by browsing through our CBD patches reviews.
How to Use it Right?
The description of the different layers of CBD patches might make it seem that they're difficult to use, but they are actually very easy. In order to apply a CBD patch for pain relief or anxiety, you just have to remove the protective film and stick the patch to your skin. You have to wear the patch for the indicated timeframe. Generally, the timeframe ranges from six to ninety-six hours. There are also a few tricks that you can employ to get the maximum efficiency of a transdermal CBD patch.
For instance, you can apply the patch on venous parts of your body. This is where blood vessels and capillaries are located just underneath a thin layer of skin, extremely close to the surface. These parts include shoulders, upper arms, wrists and ankles, as well as, the back of your neck.
In certain cases, these patches work better when placed directly on the problematic areas that are affected by pain or inflammation. If you wish to increase the dosage of CBD, you can apply more CBD transdermal patches. Alternatively, you can take away the patches when you wish to stop the flow of CBD.
Whenever you apply a CBD patch, you must:
Wash and dry your skin before applying the patch.
Remove any dirt or oil from the skin.
Keep CBD patches away from saltwater and chlorine.
Here are some more tips to keep in mind when using CBD patches.
If possible, get rid of any hair that is adjoining the aching area on your skin.
Clear the skin thoroughly, preferably by using a disinfectant wipe and make sure to dry the skin.
Place the patch close to the source of pain or inflammation.
If the aching area is around a joint, an elbow or knee, place the patch to the less bending part of your body.
If the source of inflammation or pain is spread out across a large area, you can place more than one CBD patch for optimal results.
So, check out our list of the best CBD patches and start reaping the benefits.
References
Lodzki, M., et al. "Cannabidiol—transdermal delivery and anti-inflammatory effect in a murine model." Journal of controlled release 93.3 (2003): 377-387.
Capano, Alex, Richard Weaver, and Elisa Burkman. "Evaluation of the effects of CBD hemp extract on opioid use and quality of life indicators in chronic pain patients: a prospective cohort study." Postgraduate medicine 132.1 (2020): 56-61.

Palmieri, B., C. Laurino, and M. Vadalà. "A therapeutic effect of cbd-enriched ointment in inflammatory skin diseases and cutaneous scars." Clin Ter 170.2 (2019): e93-e99.

Urits, Ivan, et al. "Use of cannabidiol (CBD) for the treatment of chronic pain." Best Practice & Research Clinical Anaesthesiology (2020).

Boyaji, Shafik, et al. "The role of cannabidiol (CBD) in chronic pain management: an assessment of current evidence." Current pain and headache reports 24.2 (2020): 1-6.

Urits, Ivan, et al. "Use of cannabidiol (CBD) for the treatment of chronic pain." Best Practice & Research Clinical Anaesthesiology (2020).
Choose CBD Transdermal Patches now
Tags: best time to take cbd oil, about cbdzoid, cbd oil dosage for dog seizures, cbd oil for fibromyalgia, full spectrum cbd gummies for pain, what does cbd soap do, best cbd oil on the market, cannabis nasal spray, best cbd for autism, cbd lip balm for anxiety