Best CBD Capsules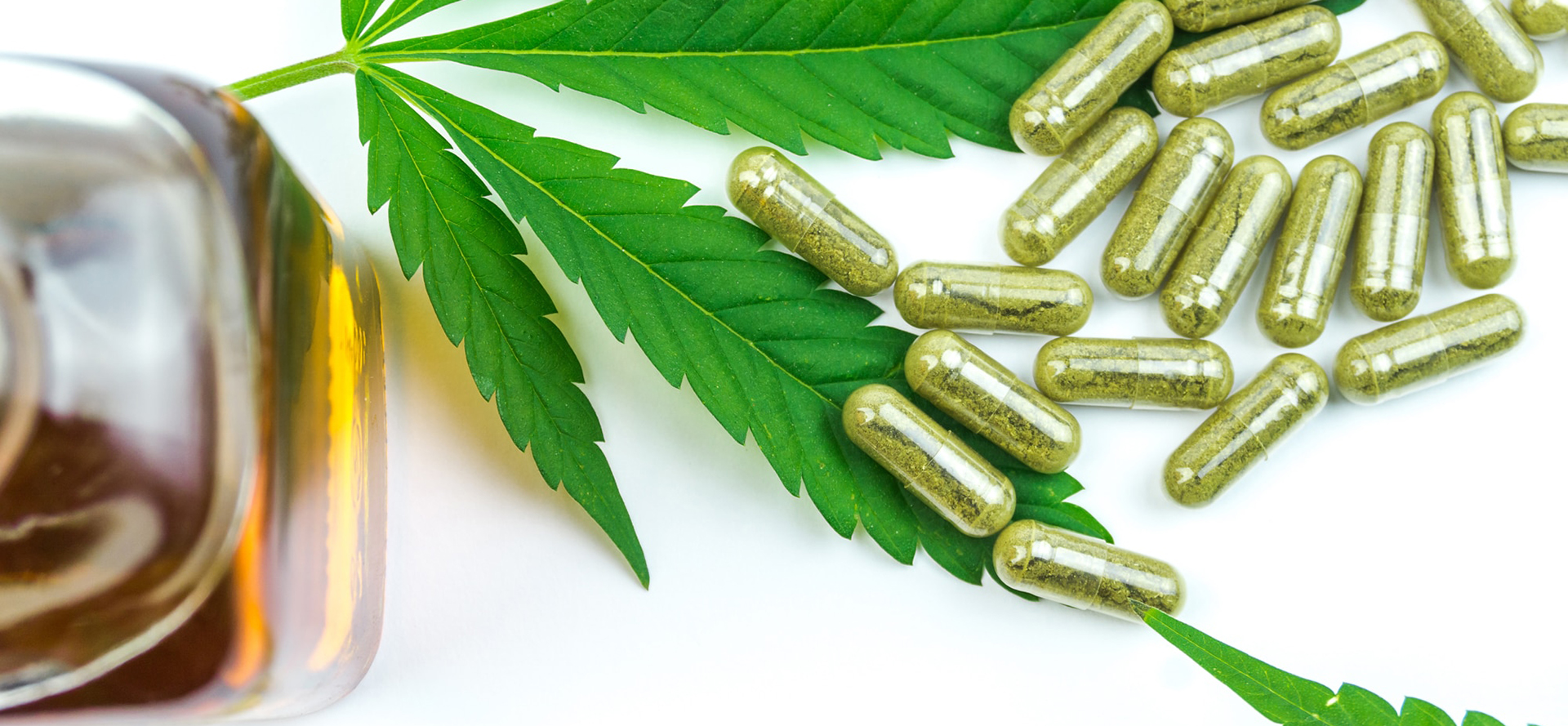 CBD or cannabidiol has grown to be an all-rounder cure for a variety of ailments and discomforts, be it chronic pain or insomnia. While there are several different forms in which CBD is available to be consumed such as oils, balms, lotions, sprays, and edibles, the very first thing that comes to mind when one thinks about finding medicine to cure a certain ailment is to procure a reliable pill or tablet for the discomfort. Given the easy availability, acceptance, and versatility of pills and capsules, it is no surprise that the newly developed cure-all called CBD can also be consumed as pills along with the forms like oils, tinctures, and vape oils as mentioned above. While all these CBD products are but pill and capsules have their unique benefits, which speak for the immense popularity that CBD capsules have.
Best CBD Capsules in 2021
Products
Information
Price

Key Facts:

With 400mg of Delta-8 THC

Ingredients:

Bovine Gelatin, MCT Oil, Purified Water, and Hemp Extract

Check Price

Check Price

Ingredients:

Raw cold-pressed hemp seed oil, CBD oil, gelatin

Check Price

Active Ingredients:

Phytocannabinoid-Rich Hemp Oil (0.0% THC)

Inactive Ingredients:

Polysorbate Emulsifiers, Medium Chain Triglycerides (MCT derived from coconut) Oil, Beta-Caryophyllene, Bovine Gelatin, Glycerin, Sorbitol Water and Artificial Coloring which includes Yellow 5, Yellow 6

Check Price

Common Usage:

Pain/Inflammation Relief, Anti-anxiety/Anti-psychotic, Seizure Reduction, Promote Cardiovascular Health, Nausea Relief, Stress Reduction, and More

Check Price

Key Facts:

With 1250mg of CBD Isolate

Ingredients:

Bovine Gelatin, MCT Oil, Purified Water, Turmeric, and Hemp Extract

Check Price

Ingredients:

Coconut-derived MCT Oil, Gelatin, Purified water, Glycerin

Check Price

Product Features:

25mg of CBD & active phytocannabinoids per capsule, 750mg of CBD per Bottle

Ingredients:

HPMC (capsule) derived from vegetable cellulose, several active phytocannabinoids, broad-spectrum hemp extract, organic MCT oil derived from coconuts

Check Price

How to Use:

Take 1-4 capsules daily with food as needed

Ingredients:

American made Cannabidiol (CBD) from hemp extract (aerial parts), Polysorbate Emulsifiers, Medium Chain Triglycerides, Beta-Caryophyllene, Bovine-Derived Gelatin, Glycerin, Sorbitol and Water, Blue 1, Yellow 5, Blue 2, Red 40. Contains

Check Price

Key Facts:

With 500mg of CBD Isolate

Ingredients:

500mg of Industrial Hemp Cannabidiol (CBD), Acetyl L - Carnitine 500mg

Check Price
View all CBD Capsules
What are CBD Capsules?
As evident by the name, CBD capsules are small soft gels, capsules, or pills that contain cannabinoids in them. CBD capsules are hard-shelled capsules made with plant or animal-based material. They are capable of holding both dry and liquid material inside. CBD capsules are meant to be taken with water or other preferred liquid just like any other capsule. CBD capsules are quite similar to the normal supplements that we all are familiar with even offer the same kind of benefits as well. What makes CBD capsule better than many of its other counterparts is the fact that it is one of the easiest methods to control the dosage and amount of CBD that enters your body. They also work best for people who prefer to intake CBD in the easiest way possible. Since vaping juices, oils, tinctures, sprays and other products require a certain level of commitment to the cause and proper administration methods, capsules turn out to be the easiest and the most fuss-free way to get CBD to the places it needs to be.
Main Types
Understanding CBD capsules, their different use, and properties require an understanding of different kinds of CBD capsules that are available in the market. Since there are several different kinds of CBD capsules that one can find, it may be a bit overwhelming to decide on the one that will suit you the best. You can take help from our top picks of the best CBD capsules to choose the right one for yourself. Let's discuss the types of CBD capsules. Also checkout our favorite CBD capsule to quickly find the best one for yourself.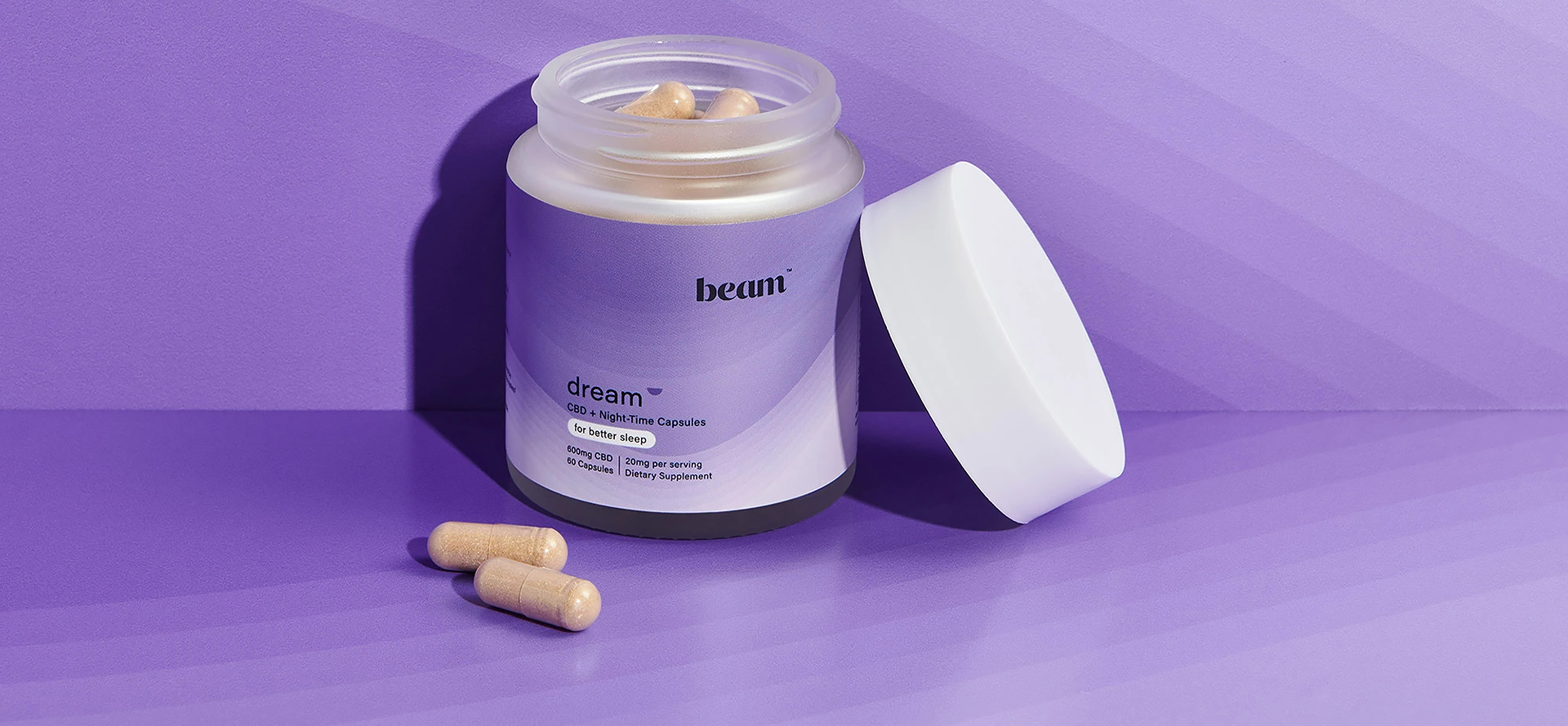 Soft Gels
Soft gels are much like capsules with a small detail changed about them. CBD capsules are made with hard plant or animal material which secures the packaged liquid or dry material inside while soft gels are flexible little counterparts of capsules that are designed specifically to hold liquid material only. Soft gels are made with antioxidant material and are easier to swallow as compared to any other form of CBD pills. They also have a longer shelf life since the content inside does not get oxidized for a longer period. Soft gels are ideal for folks who face troubles in swallowing capsules or tablets and also plan to take CBD on long intervals and hence require a variant with a longer shelf life.
Tablets
The ideal way to intake concentrated CBD, CBD tablets are simple powdered pills that contain CBD isolate compound mixed with a binding agent to maintain a certain shape. CBD tablets are the most common way to intake concentrated CBD or higher strength dosages in a short amount of time. Among the three types of CBD pills, CBD tablets have the most amount of bioavailability and are the fastest to get digested and enter the bloodstream. It is also possible to customize the dosage to some extent when taking CBD in tablet form as you can crush or break them in parts that are not possible with capsules and soft gels.
Cannabis-derived CBD Isolate Capsules
Isolate capsules, pills, or soft gels contain the isolated form of CBD without even a trace of any other compound from the cannabis plant. The CBD isolate capsules can be considered a concentrated form as well as the purest form of CBD. Since CBD isolate is found in a powder state instead of a liquid state, the most preferred method of making CBD isolate tablets is in the form of a pill or capsules. CBD isolate soft gels often contain isolated CBD bound together by vegetable glycerin or MTC oil which is derived from coconuts. CBD isolate capsules are ideal forms of CBD products for those folks who do through drug tests quite regularly for work purposes and such and can not afford to have a positive result. CBD isolate capsules are free from any THC compounds which means they can not be detected in a drug test even when administered frequently.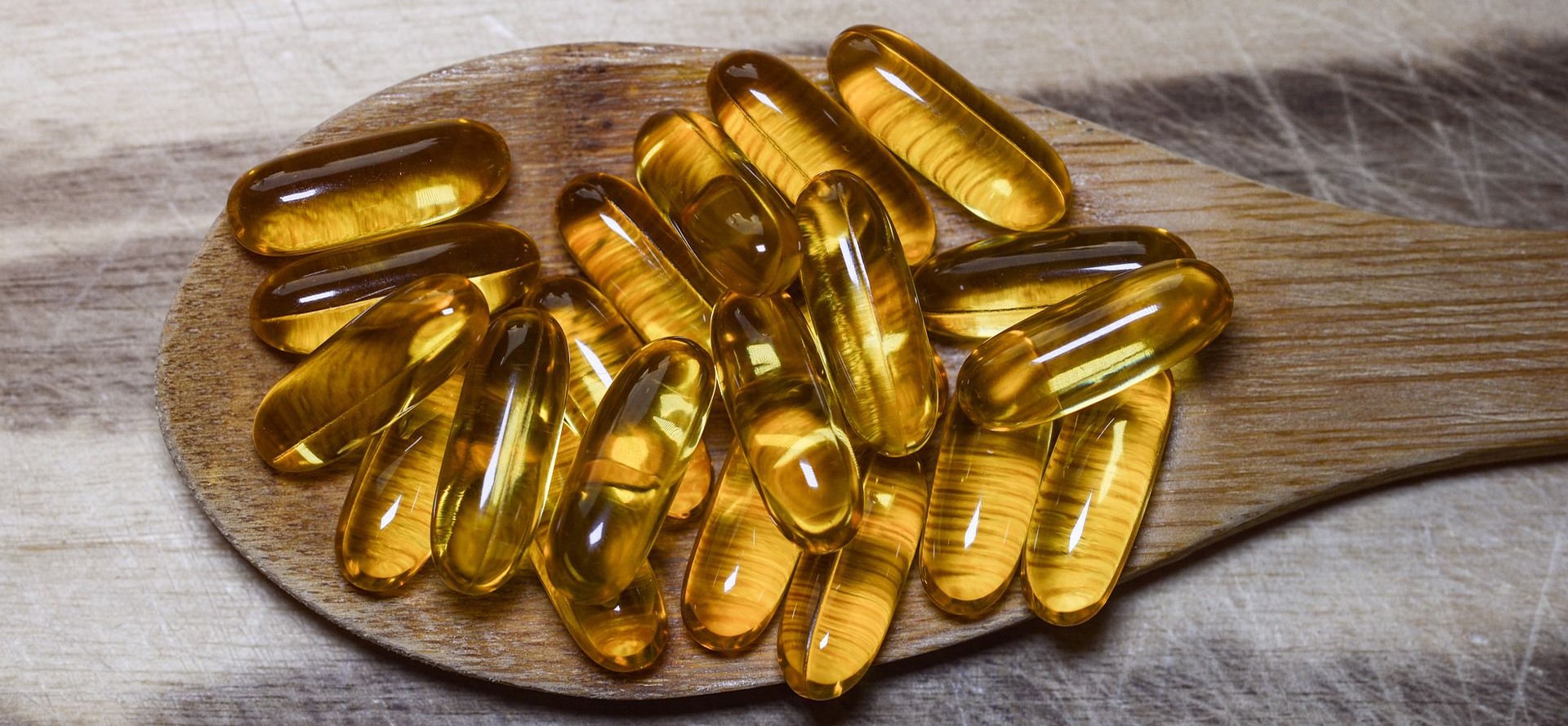 More choices available
Full-Spectrum
Full-spectrum CBD products are made with cannabis extract which contains all the different cannabinoids found in it including CBD, THC, flavonoids, terpenes, essential oils, etc. Full-spectrum CBD capsules are made with both hemp and marijuana plants which means that the amount of THC can be different according to the variant that you choose. Hemp CBD capsule will have less than 0.3% THC in them while the Marijuana counterpart would have 0.3% or more THC in it. Depending on your prescription and the requirement one can pick either but make sure that you study the label and ingredients properly first. Full-spectrum CBD capsules are a good pick for people who suffer from chronic pain, severe insomnia, and inflammation and require the effects of CBD to last for as long as possible. CBD when taken in combination with THC and other cannabinoids offers longer-lasting effects as compared to the isolated forms. Although THC may also have some psychoactive effects on the body even when administered in less quantity so ensure that you make an informed decision. Take some help from our personal favorites from the list of full-spectrum CBD capsules to decide which one will suit you the best.
Broad-Spectrum
A form that exists somewhere between the isolates and the full-spectrum extracts, broad-spectrum CBD capsules are the ones that contain all cannabinoids but THC in them. Several filtration processes are performed in order to remove THC from the rest of the compounds like essential oils, flavonoids, CBD, and terpenes, and the resulting extract is formed into capsules and soft gels for consumption. Even though THC is not a part of the mix here, the broad-spectrum CBD pills still offer a longer-lasting effect as compared to CBD isolates and are also undetectable in drug tests. The absence of THC also eliminates the possibility of experiencing any state of euphoria which makes broad-spectrum CBD capsules safe to be taken in the daytime when you are at work.
Organic Capsules with Cannabidiol Oil
Made with CBD extracts taken from pure, organically grown CBD plants. Organic CBD capsules are free from any artificial crop supporters like fertilizers, pesticides, and weedicides making them safe from any allergic reactions that may be caused by these chemical compounds. Organic CBD capsules and pills are available in all three forms – isolate, full-spectrum, and broad-spectrum. Check out our top picks from the category to find out the best organic CBD capsules for yourself.
For Your Pets
The endocannabinoid system of pets like cats, dogs, and horses is almost the same as that of human beings which makes CBD as effective on pets as it is for humans. CBD capsules for pets are made with the same intention in mind – to provide comfort from pain, inflammation, anxiety, stress, and insomnia. The special capsules and CBD tablets for pets are designed according to the dosage suitable for their bodies which means that it may be harmful if the CBD capsules intended for humans are used for pets. CBD pills for pets are also available in all three different forms – isolates, full-spectrum, and broad-spectrum. Depending on what the vet prescribes and the ailment, breed, and condition of your pet, any of these three can be used to provide some comfort. You can find CBD capsules with various strengths in milligrams to find the ideal dosage as well as designated CBD pills for different pets. Browse through our suggestion of the best CBD capsules for pets to find a good match for your furry friends.
References
Laczkovics, Clarissa, et al. "Cannabidiol treatment in an adolescent with multiple substance abuse, social anxiety and depression." neuropsychiatrie (2020): 1-4.

Skelley, Jessica W., et al. "Use of cannabidiol in anxiety and anxiety-related disorders." Journal of the American Pharmacists Association 60.1 (2020): 253-261.

Birnbaum, Angela K., et al. "Food effect on pharmacokinetics of cannabidiol oral capsules in adult patients with refractory epilepsy." Epilepsia 60.8 (2019): 1586-1592.
de Souza Crippa, José Alexandre, et al. "Effects of cannabidiol (CBD) on regional cerebral blood flow." Neuropsychopharmacology 29.2 (2004): 417-426.

Izgelov, Dvora, Michael Freidman, and Amnon Hoffman. "Investigation of cannabidiol gastro retentive tablets based on regional absorption of cannabinoids in rats." European Journal of Pharmaceutics and Biopharmaceutics 152 (2020): 229-235.
Choose CBD Capsules now
Tags: best way to take cbd oil, full spectrum cbd oil review, cbd lollipops for pregnancy, cbd muscle balm, full spectrum cbd oil for dogs for staffordshire terrier, cbd and diarrhea, full spectrum cbd crystals, cbd oil vape effects, cbd cream for back pain and arthritis, what kind of cbd oil is good for lyme disease