Last updated
Broad-Spectrum CBD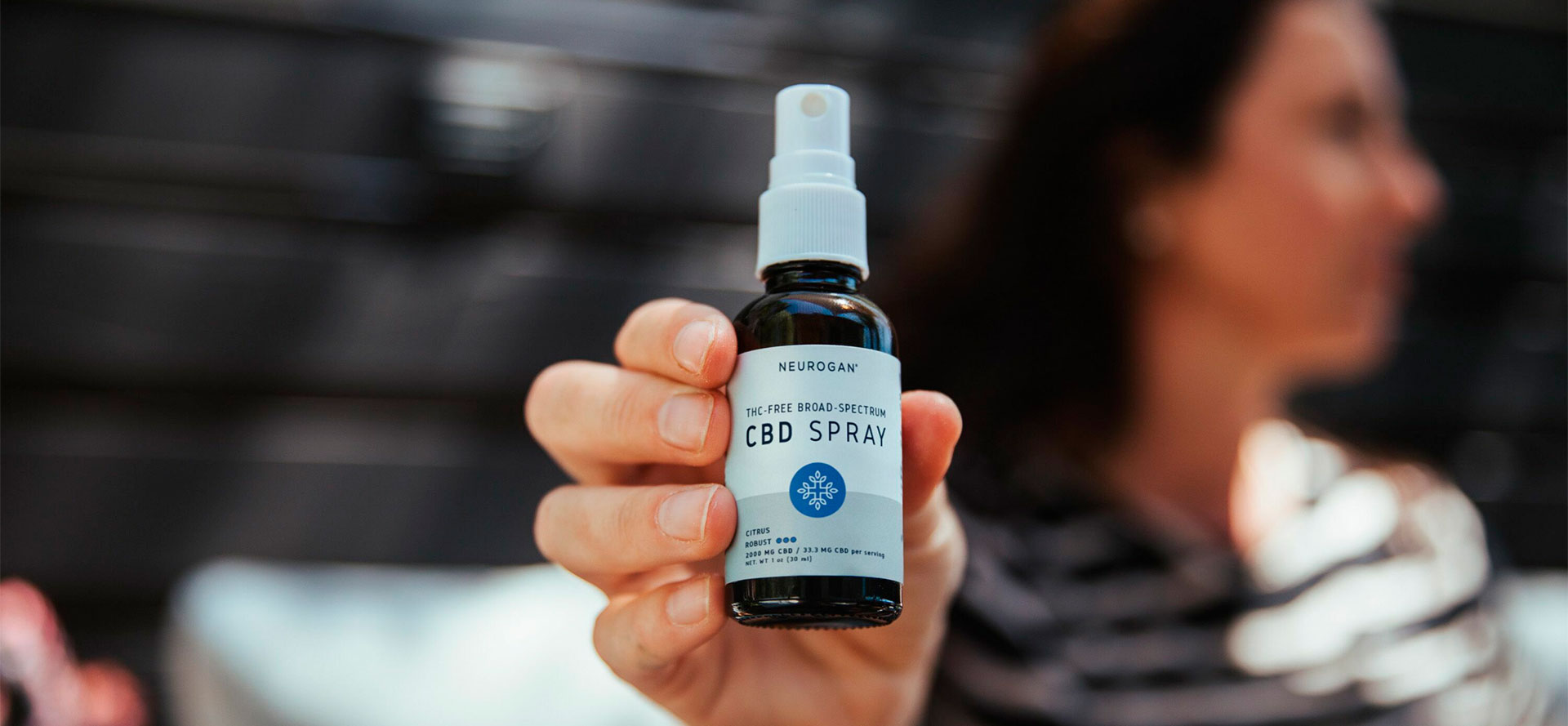 Broad-spectrum CBD is one of three main types of CBD on the market. It's a kind of a compromise between the other two types. CBD isolate, the first of the other two types contains only cannabidiol (CBD) and none of the other compounds found in cannabis. Full-spectrum CBD, the final type, contains all compounds found in cannabis, including tetrahydrocannabinol (THC). At the federal level in the US, the legal amount of THC for full-spectrum products is 0.3% or below. Broad-spectrum products are in the middle because they don't contain THC, but they do contain most of the other compounds in cannabis. This may include other cannabinoids besides CBD, flavonoids, and terpenes.
10 Best Broad-Spectrum CBD in 2023
Products
Information
Price

Count:

31 gummies per bottle

Concentration:

25 mg CBD/ gummies

Ingredients:

Made with broad spectrum extract, No high fructose corn syrup, Vegan, Organic

Check Price

Ingredients:

Organic Extra-Virgin Olive Oil, Organic Phytocannabinoid-Rich Hemp Extract, Organic Peppermint Essential Oil

Check Price

Key Facts:

With 1000mg of Full Spectrum CBD

Ingridients:

USP Grade Vegetable Glycerin (VG), Propylene Glycol, CBD (Hemp) Oil, Natural Flavors.

Check Price

Indredients:

Broad Spectrum Hemp Extract, 100% Organic Orange Essential Oil Flavor, Food Grade Vegetable Glycerin, Polysorbate 80

Check Price

Ingredients:

Glucose Syrup, Sucrose, Filtered Water, Apple Pectin, Sodium Citrate. Contains Less Than 2% of the Following

Check Price

Bottle Size:

1fl oz (30 ml)

Ingredients:

Hemp Oil, MCT Oil, Natural Flavor, Terpenes

Check Price

Concentration:

25 mg CBD/capsule

Ingredients:

Coconut-derived MCT Oil, Gelatin, Purified water, Glycerin

Check Price

Ingredients:

Organic MCT (medium-chain triglycerides) Oil, Organically Grown Broad-Spectrum Hemp Extract, Terpenes.

Check Price

Ingredients:

2000mg Broad Spectrum CBD, Beeswax, Olive Oil, Arnica Oil, Shea Butter, Lemon, Camphor, Limonene, B-Caryophyllene, Myrcene, Turmeric.

Check Price

Concentration:

1 full dropper (1 ml) provide 33.3mg (30 servings)

Flavor:

Natural, Peppermint

Ingredients:

Cocos Nicifera MCT, hemp Extract, Mentha Piperita, Natural Flavors, Organic Vanilla Extract, Organic Stevia Leaf, Purified Water

Check Price
View all Broad-Spectrum CBD
Why is Broad-Spectrum CBD so Popular?
The main argument for using full- and broad-spectrum CBD products over CBD isolate is a theorized phenomenon called the "entourage effect". The entourage effect claims that the different cannabis compounds have increased health benefits when used together. Although the effect is still being studied, many people who use CBD products report that full- or broad-spectrum products are truly more useful.
However, not everyone who wants to use CBD for health benefits is interested in the "high" that can be produced by the consumption of THC. Broad-spectrum products are popular because they offer all of the benefits of the entourage effect without any psychoactive components. Read on to learn more about the uses of broad-spectrum CBD, and check out our top ten list to find a product you can use to see the benefits for yourself!
How Does It Work?
All cannabinoids, including CBD and THC, affect the body in different ways by binding to receptors in the body's endocannabinoid (EC) system. They bind to CB1 receptors (in the central nervous system) and/or CB2 receptors (in the peripheral nervous system). THC strongly binds to both main types of receptors, which can cause strong effects varying from pain relief and reduced inflammation to paranoia and hallucinations. Because broad-spectrum CBD has no THC, it cannot cause these serious negative effects.
CBD's interactions with the EC system aren't understood as well, but there are a couple of main theories on how it works. The first theory is that CBD slows the breakdown of the body's natural endocannabinoids, related to functions like pain reception and inflammation. By preventing them from being broken down, CBD allows the endocannabinoids to have a more significant, longer-lasting effect. It essentially helps our body to relieve pain, reduce inflammation, and create other health benefits using its compounds.
Another theory, which is not mutually exclusive with the first, is that CBD does bind with EC receptors, just in different ways than the ones we currently understand. There are more than just the two main types of receptors, and more than two ways cannabinoids can interact with the system. As the EC system is studied further, we will come to understand its relationship with CBD better.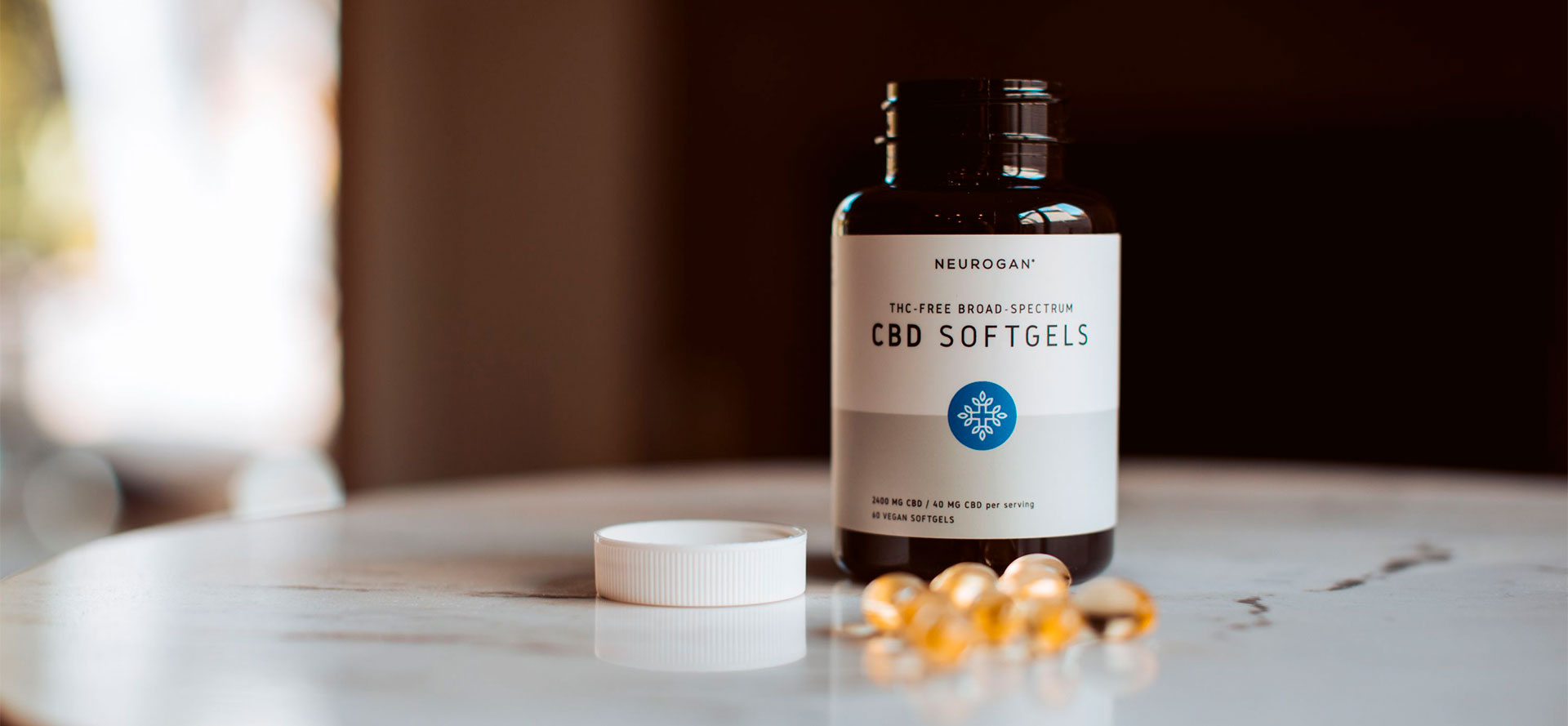 Broad-Spectrum CBD Products Benefits
All CBD products offer some benefits, but there are even benefits exclusive to broad-spectrum CBD. Some of the benefits of broad-spectrum products include:
The entourage effect -

By using nearly all of the cannabis plant's important compounds, broad-spectrum CBD takes advantage of the plant's full potential. And unlike full-spectrum options, it does this without getting you high.

Less processing -

CBD isolate, the other THC-free option, has to be heavily processed in order to remove all other compounds. Broad-spectrum CBD still has almost everything else in it, so it is much closer to the natural state of the cannabinoids than isolate is.

Physical health - One of the most popular reasons for CBD use is the physical health benefits it offers. It is very well known and well understood that CBD reduces inflammation in the body and helps to relieve pain. It has also been reported to improve nausea and reduce the risk of certain medical conditions.
Mental health -

Although the reasons are less clearly understood, the mental health benefits of CBD can be just as significant as the physical health benefits. Many people experienced improved mood and mental energy with the use of CBD, and it is commonly used to help improve things like anxiety.
More choices available
Who Should Use Broad-Spectrum CBD?
Most adults (the legality and safety of CBD use in children are somewhat uncertain) can benefit from the use of CBD products in some way. However, some people have a greater need for its benefits than others.
People with anxiety -

The calming and mood-elevating effects of broad-spectrum CBD can make a big difference in the symptoms experienced by people with anxiety. This is true both for people who experience occasional anxiety brought on by external factors and for people with chronic anxiety disorders.

Insomniacs -

Most people find that the use of CBD generally helps them to relax, and this relaxing effect can translate to increased ease of falling asleep or improved quality of sleep. Anyone struggling with insomnia is likely to sleep at least a bit better when using broad-spectrum CBD.

People with cancer -

CBD is a very popular supplemental treatment for people dealing with cancer. This is not because it treats cancer itself but because it reduces the side effects of cancer treatments like chemotherapy. People who ordinarily experience debilitating nausea, pain, and other symptoms as a result of their cancer treatment often find that CBD allows them to feel normal again.

Epilepsy and MS patients -

The use of CBD to treat neurological conditions like these have been studied perhaps longer than any other use. Current studies indicate that CBD significantly reduces seizures and muscle spasms in people with these types of disorders.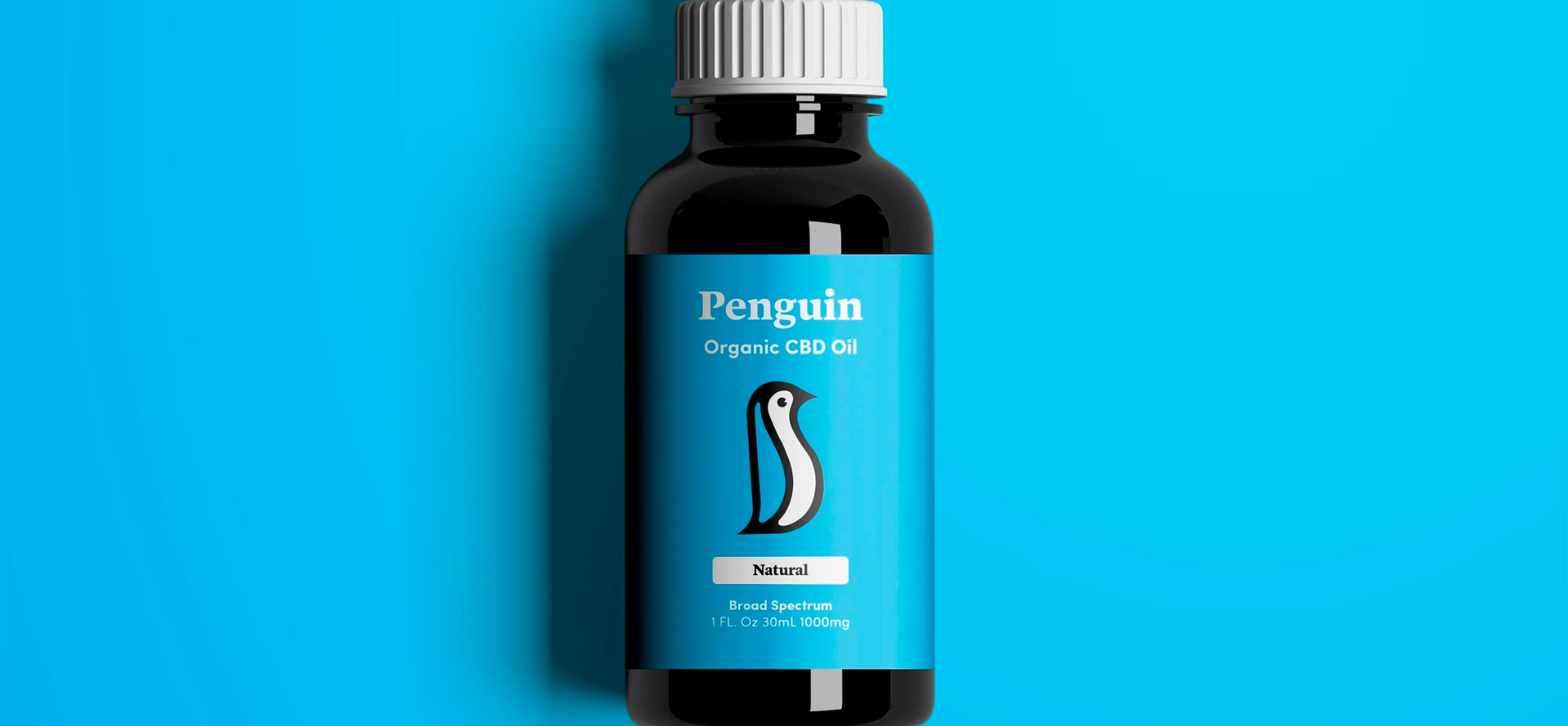 What Should You Consider When Buying Broad-Spectrum CBD?
The first thing you want to consider when buying any CBD product, including broad-spectrum products, is quality. The FDA does not regulate cannabis, so there is no automatic guarantee of the safety, effectiveness, or quality of commercially available cannabis products. This is why all high-quality cannabis brands have their products tested and reviewed by trusted third parties. The results of these tests are mentioned on the product packaging and available in detail on the company websites so that you can verify the company's claims for yourself. It's also important to think about the legality of CBD in the place you live. CBD is legal at the federal level in the US, but that hasn't stopped some states from making their own laws prohibiting its use.
Since broad-spectrum CBD doesn't contain THC, cannabis doesn't need to be "fully" legal in your area for you to use broad-spectrum products, but you should verify that there are no explicit laws against CBD. You should also make sure that you are above the minimum age for CBD use in your area -- in most places, the age for CBD use is 18 years old.
And finally, you should always think about your current medications and health conditions before starting a new treatment, even a perfectly safe one like CBD. This is mostly because CBD can interact with some types of medications and make them less effective, prevent their absorption, or make them more likely to cause side effects. Always check with your doctor about potential drug interactions and other safety concerns before starting to use CBD.
Conclusion
Broad-spectrum CBD is many people's CBD option of choice because it is a relatively natural type of cannabis product that offers all the health benefits with none of the psychoactive effects. When taken with a doctor's advice, there is nearly no chance of any side effects, and the benefits are innumerable. Ask your doctor about a safe way to incorporate CBD into your life or medical treatment, and then check back with our list of the ten best products to find a high-quality option.
Choose Broad-Spectrum CBD now
Tags: best time to take cbd oil, cbd in north alabama, cbd oil laws in louisiana, sparkling water with cbd, cbd oil to sleep, cbd oil in ohio, cbd oil toothpaste, cbd for plantar fasciitis, cbd oil for sciatica pain, best cbd oil for lupus