Last updated
CBD for Depression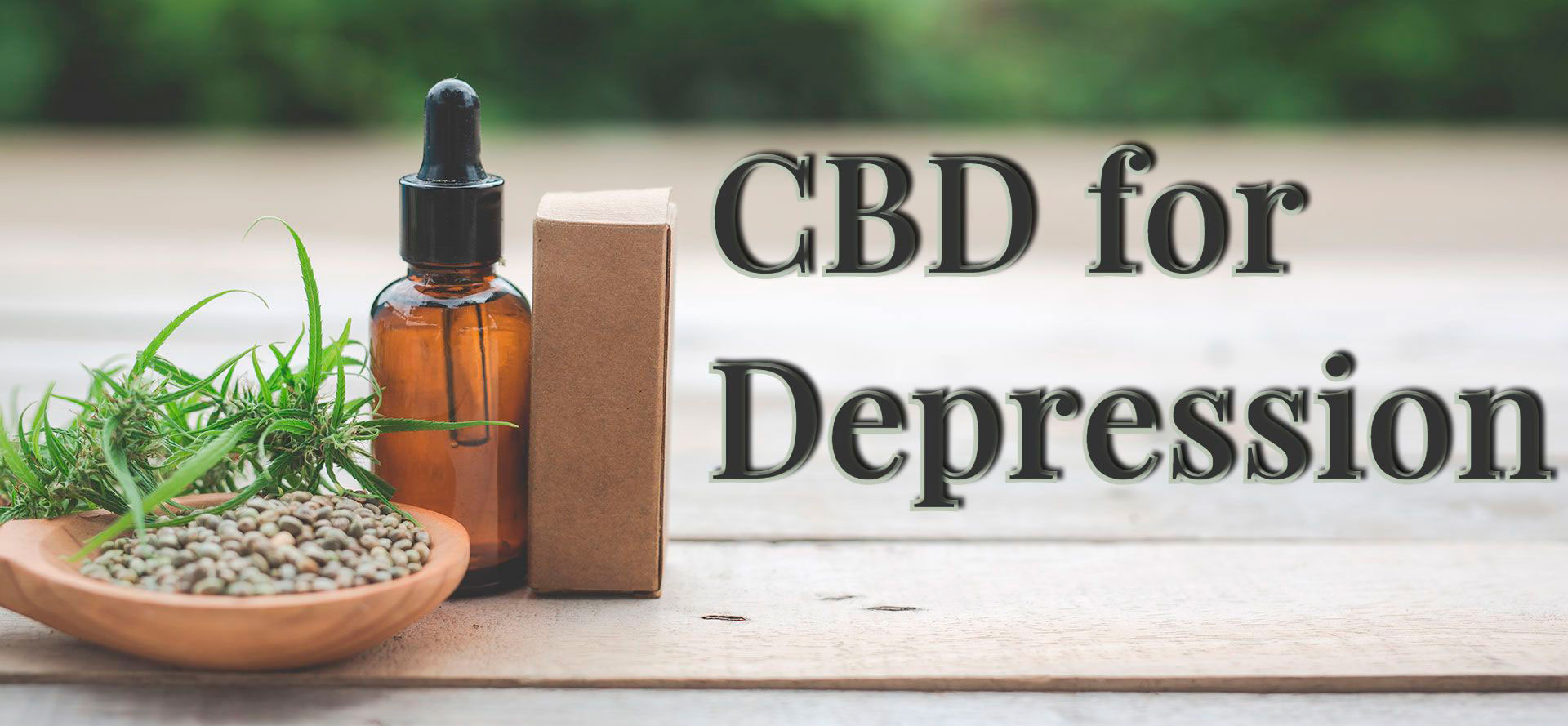 In recent years, many people have been drawn towards using an unconventional chemical compound like CBD or cannabinoid for treating chronic ailments, including insomnia, migraine, inflammation, arthritis, back pain, anxiety, and depression. The plant-based medicine reacts with brain cells receptors to offer relief against chronic pain and restlessness. CBD is extracted from the flower, root, bud, and stalk of the hemp or cannabis Sativa plant. Hemp is a type of cannabis plant which contains 0.3 percent of tetrahydrocannabinol or THC. Hemp is a major compound used in making CBD products as it doesn't make you 'high' or have any psychoactive effect like marijuana. CBD products are available in different variants to help people in pain management and reducing the symptom of various modern-age health issues.
Best CBD for Depression in 2021
Products
Information
Price

How To Use:

Shake well, fill dropper and place drops under your tongue

Ingredients Mint:

American made CBD (aerial parts), MCT Oil, Mint Flavored Oils, Contains

Ingredients Lemon:

American made CBD (aerial parts), MCT Oil, Lemon Flavored Oils, Contains

Ingredients Unflavored:

American made CBD (aerial parts), MCT Oil, Contains

Check Price

Contains:

1000mg of 100% Natural Hemp CBD

Extra cannabinoids:

CBC, CBG, and CBN

CBDistillery:

Lab Results Included

Check Price

Size:

30ml glass Dropper bottle

Concentration:

23+ mg of full-spectrum cannabinoids | 2000iu Vitamin D

THC % :< 0.3% :

Daily Recommended Serving:

1ml per Serving. Take one serving orally up to twice per day or as directed by a medical professional

Ingredients:

Organic MCT Coconut Oil, Hemp extract, Vitamin D, natural flavoring

Check Price

Servings per container:

30

Check Price

Size:

mylar bag 16oz 7x11 1/2 x4"

Concentration:

varies depending on strain

Uses / Applications:

Smoking

Check Price

How to Use:

Take 1-2 CBD gummies as needed

Natural fruit flavors:

Orange, Grape, and Lemon

Ingredients:

American made Cannabidiol(CBD) from hemp extract (aerial parts), Corn Syrup, Refined Sugar, Pectin, Sodium Citrate, Glycerin Fatty Acid Ester, Lecithin, D-Sorbitol Solution, Gelatin

Check Price

Ingredients:

Hemp-Derived Phytocannabinoids, Organic Hemp Oil, Peppermint Flavor, and Vitamin E

Concentration:

150mg, 500mg, 1000mg, 1500mg, 2000mg

Check Price

Ingredients:

Industrial hemp cannabidiol (cbd) proprietary blend, Corn syrup, sugar, white grape juice from concentrate, gelatin, citric acid, sorbitol

Allergen information:

manufactured in a facility which produces products that may contain nuts, dairy, wheat, gluten, egg and soy products

Check Price

Ingredients:

MCT, natural hemp extract/cbd oil, natural flavor

Check Price
View all CBD for Depression
What is Depression?
Depression is a mental illness that may be caused by one or many factors, including psychological, social, and family environmental, and biological factors. The medical illness affects both the brain and body, leading to severe mental and physical health problems. Depression is a mood disorder that causes various behavioral and emotional changes which can lead to several things like loss of interest, feeling of sadness, irritability, difficulty concentrating, feeling of worthlessness, and suicidal and death thoughts. Depression is a destructive illness that can affect an individual in several harmful ways, some may lead to loss of life.
Many reasons can cause depression in an individual, some prominent reasons include, chronic stress, physical illness, traumatic past, physical pain, stressful or painful life events, social isolation, mental pressure, and various other emotional disorder that may occur due to family or social imbalance. Depression affects may have various physical symptoms as well, including change in the sleep-wake cycle, tiredness, increased consumption of alcohol or drug, self-destructive behavior, headaches, uncontrollable rage, aches, digestive problems, and dizziness.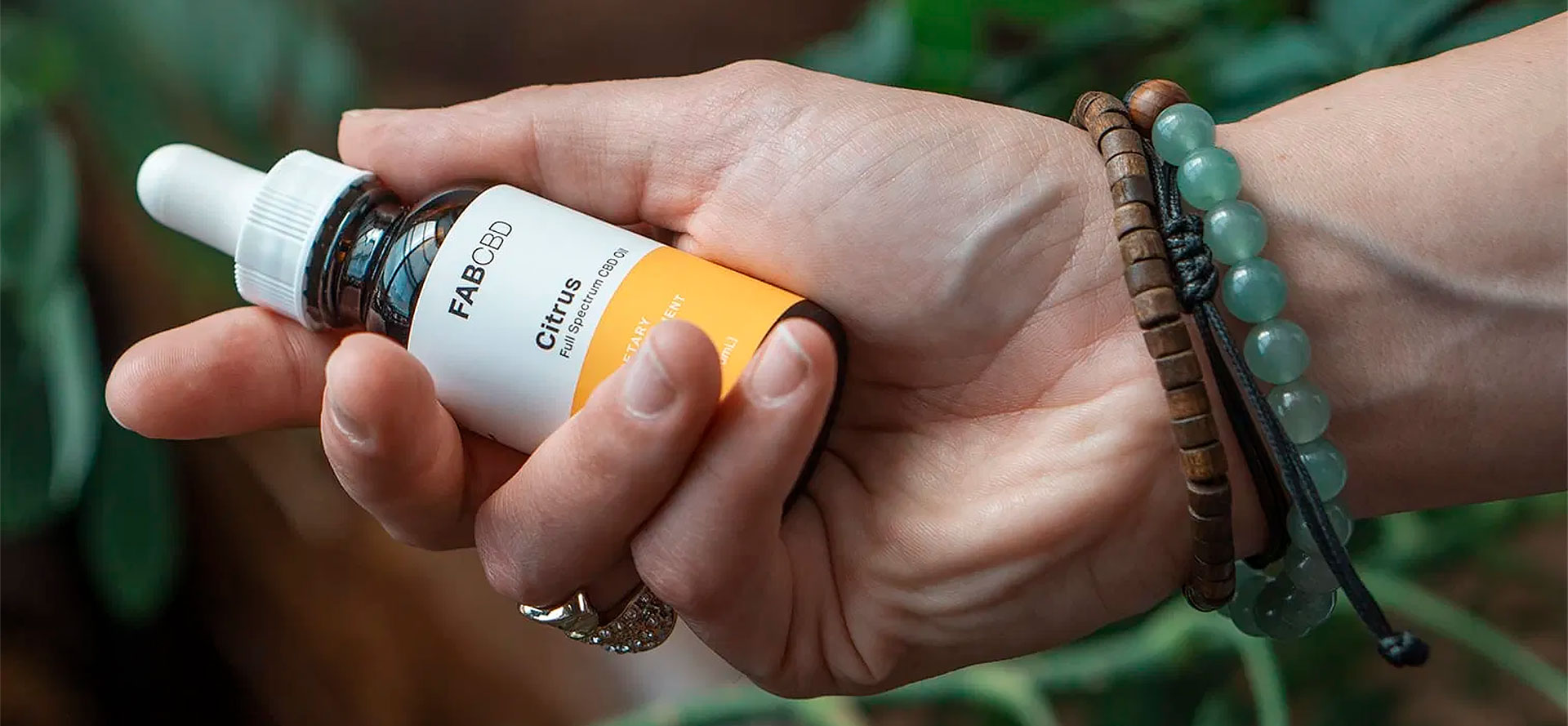 How does CBD Help with Depression?
In medical terms, when a person is depressed or suffering from depression, a specific region of the brain gets shrink, this area is known as the hippocampus, which is responsible for one's learning, memory, and emotions. With the help of antidepressants and regular use of CBD, the hippocampus can be healed and recovered. CBD products or cannabidiol protect neurons in the hippocampus and prevent them from shrinking. CBD can also help anti-depressants to grow and stimulate new neurons in the brain which is known as neural regeneration or neurogenesis.
Out of many ways, these are the most prominent ones to help stimulate the growth of neurons using CBD:
Reacting with serotine receptors as they regulate your mood, happiness, and anxious feelings. CBD helps boost a healthy level of serotonin receptors in your body to make you feel less stressed, anxious, and restless. CBD activates these serotonin receptors to control various other neurotransmitters to increase the generation of neurons in the brain. Regular consumption or usage of cannabinoids makes the process fast and more helpful.
The endocannabinoid system in the body and brain helps to regulate your appetite, memory, inflammation, and thoughts. CBD enters this system to play around your brain cells to manage and control chronic pain, which is a significant cause of depression. CBD increases the positive and rational working of the brain which helps in neuron growth.
CBD also helps the brain to maintain the necessary levels of protein to help neurons survive. CBD has the potential to increase the BDNF (Brain-derived neurotrophic factor) levels in the hippocampus which eventually helps in reducing the symptoms of depression in individuals.
With continuous use of CBD, your body gets familiar with the new change. CBD binds the brain receptors to work accordingly, which is to send a message to the DNA to manufacture anti-inflammatory and neuron-protecting compounds. The connection between the receptors and cannabinoid boosts neural regeneration, which eventually helps in reducing depressive symptoms.
How you can use Cannabinoid?
When thinking of using CBD for depression, look for different CBD variants available in the market. You can use or consume CBD in different forms, based on your condition and different formulation. If you want to know more about various products available in the market you can read our review.
Oral Dosage: Many doctors and psychiatrists recommend consuming CBD orally in form of capsules, sprays, oils, and tinctures. CBD oil for depression is a widely consumed medication among people. You can put a few drops of CBD oil under your tongue or mix it with your food. You can find the best CBD oil for depression as you can get CBD oil massage to soothe your pain and have a relaxing experience.
CBD Vapes: Vaping with CBD oil is one fancy way to quickly ingest the compound into your body, bloodstream, and digestive system. You can use these as an alternative to regular cigarettes and consume them on regular basis to observe favorable changes.
Edibles: You can consume cannabinoid in the form of various foods and drinks. The popular ones are the CBD-infused gummies and lollipops, you can carry them with you all the time and anywhere. You can get these CBD gummies in different flavors and colors; they are also a healthy alternative to candies and sweets.
Topical CBD:

You can find various CBD-infused beauty products available in the market, including oils, lotions, and creams. Though these products might not be as effective against pain and mental health in comparison to other formulations, these topical products can heal your skin and reduce inflammation, if that is one of the reasons for self-consciousness and depression.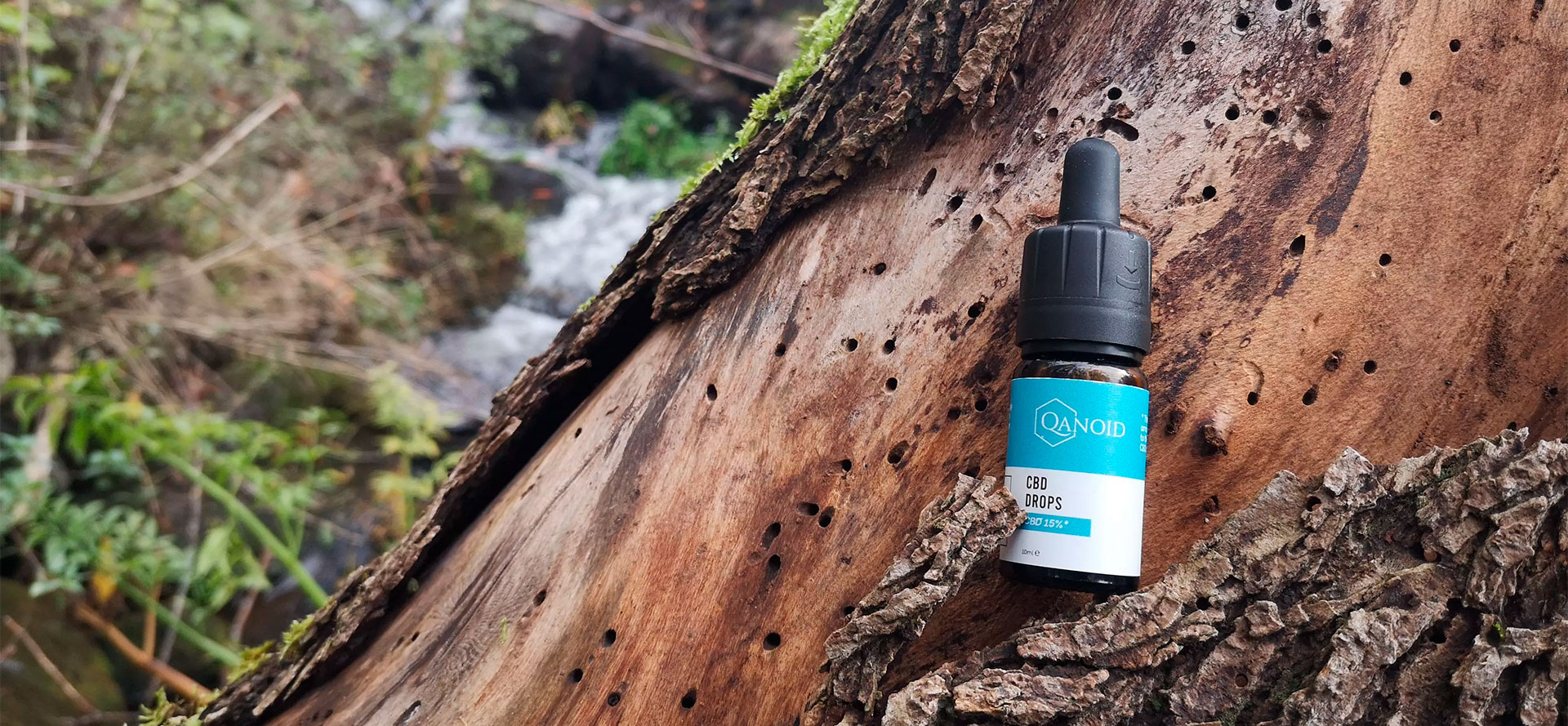 More choices available
Things to Take Care While Shopping CBD
CBD products are still a fancy thing in the market despite being largely available in supermarkets, grocery stores, pharmacies, and online stores. Be careful with the composition and ingredients of the CBD product when buying it online or from a random dealer. Look for credible resources and renowned companies selling CBD or hemp products. Do read the label to know the percentage of THC in the composition, do buy if it is more than 0.3 percent as it may affect you negatively. Always conduct fair research before buying CBD for depression or any other illness to know better products available in the market.
Remember that some CBD may cause drug interaction which can be harmful and lead to certain side effects. Consult your doctors to know what drug or ingredient may affect you to avoid any unwanted conditions. When buying CBD products for oral consumption always look for the recommended dosage as it may differ from brand to brand. Not all companies follow the same composition or manufacturing process. So, it is important to know what amount of CBD is permissible based on your age and the condition.
Dosage and Effects
It is recommended to consult your physicians, doctors, and psychiatrists before introducing CBD to your health plan. The consultants may guide you better in terms of the right dosage to be consumed, considering your condition, body, and severeness of the problem. Always start with a minimum CBD dosage for depression or any other illness to give enough time for your body to adapt to the new changes. Do not shun consuming your anti-depressants when start using CBD as the normal pharmaceutical drugs are prescribed with a better understanding of your condition. They will help in curing the illness, whereas CBD can only help stimulate and regulate the process.
It is advisable to start with a minimum dosage of between 300 mg to 500 mg, this may vary from person to person but it is safe to start with. Gradually increase the dosage after observing the results and effects; if at any point you feel unwanted changes in your body withdraw using CBD. CBD is generally considered a safe compound with 'minor' harmful effects. Most effects fluctuate from patient to patient and condition to condition. The common side effects include diarrhea, blurriness, change in weight, loss of appetite, fatigue, poor digestive system, and gastrointestinal problems. If the symptoms persist stop consuming the plant-based medicine and see your doctor.
References
Shoval, Gal, et al. "Prohedonic effect of cannabidiol in a rat model of depression." Neuropsychobiology 73.2 (2016): 123-129.

Liu, Junhan, and McIntyre Burnham. "The effects of CBD and THC in animal models of depression and anxiety." Clinical Neurophysiology 130.8 (2019): e118-e119.

R de Mello Schier, Alexandre, et al. "Antidepressant-like and anxiolytic-like effects of cannabidiol: A chemical compound of Cannabis sativa." CNS & Neurological Disorders-Drug Targets (Formerly Current Drug Targets-CNS & Neurological Disorders) 13.6 (2014): 953-960.

García-Gutiérrez, María S., et al. "Cannabidiol: a potential new alternative for the treatment of anxiety, depression, and psychotic disorders." Biomolecules 10.11 (2020): 1575.

Gáll, Zsolt, et al. "Effects of chronic cannabidiol treatment in the rat chronic unpredictable mild stress model of depression." Biomolecules 10.5 (2020): 801.
Laczkovics, Clarissa, et al. "Cannabidiol treatment in an adolescent with multiple substance abuse, social anxiety and depression." neuropsychiatrie (2020): 1-4.

Black, Nicola, et al. "Cannabinoids for the treatment of mental disorders and symptoms of mental disorders: a systematic review and meta-analysis." The Lancet Psychiatry 6.12 (2019): 995-1010.
Choose CBD for Depression now
Tags: best rated cbd oil, top cbd cartridges, full spectrum cbd oil review, cbd vape kits, cbd and diarrhea, cbd oil concentrate for adhd, cbd for dogs pain, cbd for autism, best tasting cbd gummies for kids, calming hemp for dogs