Last updated
CBD Powder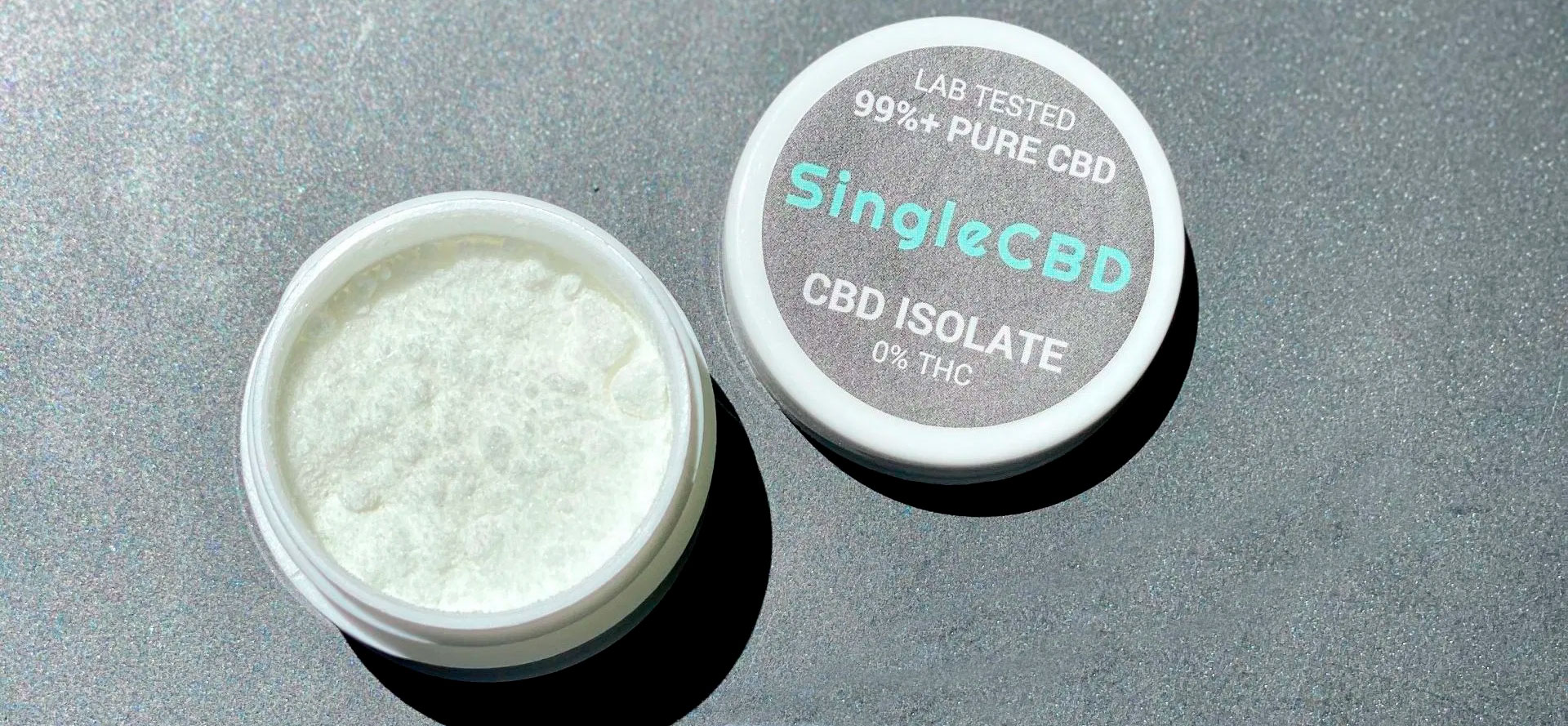 CBD powder, one of two forms of CBD isolate available for purchase, is an extremely pure form of the compound, containing around 99% pure CBD with minimal amounts of other cannabis compounds. It is made by grinding crystalline solids down, with the intention of making them easier and more convenient to consume.
Best CBD Powder in 2023
Products
Information
Price

Ingredients:

CBD Pure Isolate

Check Price

Ingredients:

CBD Pure Isolate

Check Price
View all CBD Powder
For some reason, powder isn't a very well-known way to consume and use CBD. If you search for cannabidiol products, you're likely to find things like manufactured oils and edibles, and even a search for powder specifically is likely to only show results about CBD isolate in general. So, this article will be a rare opportunity to learn about CBD powder on its own, as well as to find some of the best ones you can buy. For the latter, check out our list of the top ten, and for the former, just keep reading to the end!
Choosing a CBD Powder
The whole reason CBD powder exists is to be easy to consume - you can add it to pretty much anything that it will be useful to you in, without any issues. It's tasteless and odorless, and if not for the effects, you probably wouldn't notice it in any products you choose to put it in. Although this means there aren't common variables, like flavor or scent, to consider, there are still things that separate the really excellent CBD powders from the rest.
The company
When you're buying something like CBD, you really want to be sure that you trust the company, their claims, and their production process. It can seem intimidating with so many options and so many companies vying for your attention, but there are some key indicators of whether a company is trustworthy or not.
First and foremost, any good CBD company will show you proof of third-party testing. This is necessary since CBD products aren't regulated by the FDA, and the results of the test will tell you what to expect in the product and whether the composition is the same as the claims on the label. These results will normally be available on the company or product webpage.
Another important thing to know about the company is where their hemp comes from. Organic, US-grown hemp is produced in regulated conditions, without the use of pesticides or other synthetic chemicals that you probably don't want to consume. Checking for these pieces of information will make it easier to find some of the highest-purity powders.
They may not always advertise their extraction process, but when possible, it's good to see if a company uses CO2 extraction. It's considered one of the best, if not the very best, ways to extract CBD from hemp without any risk of contamination.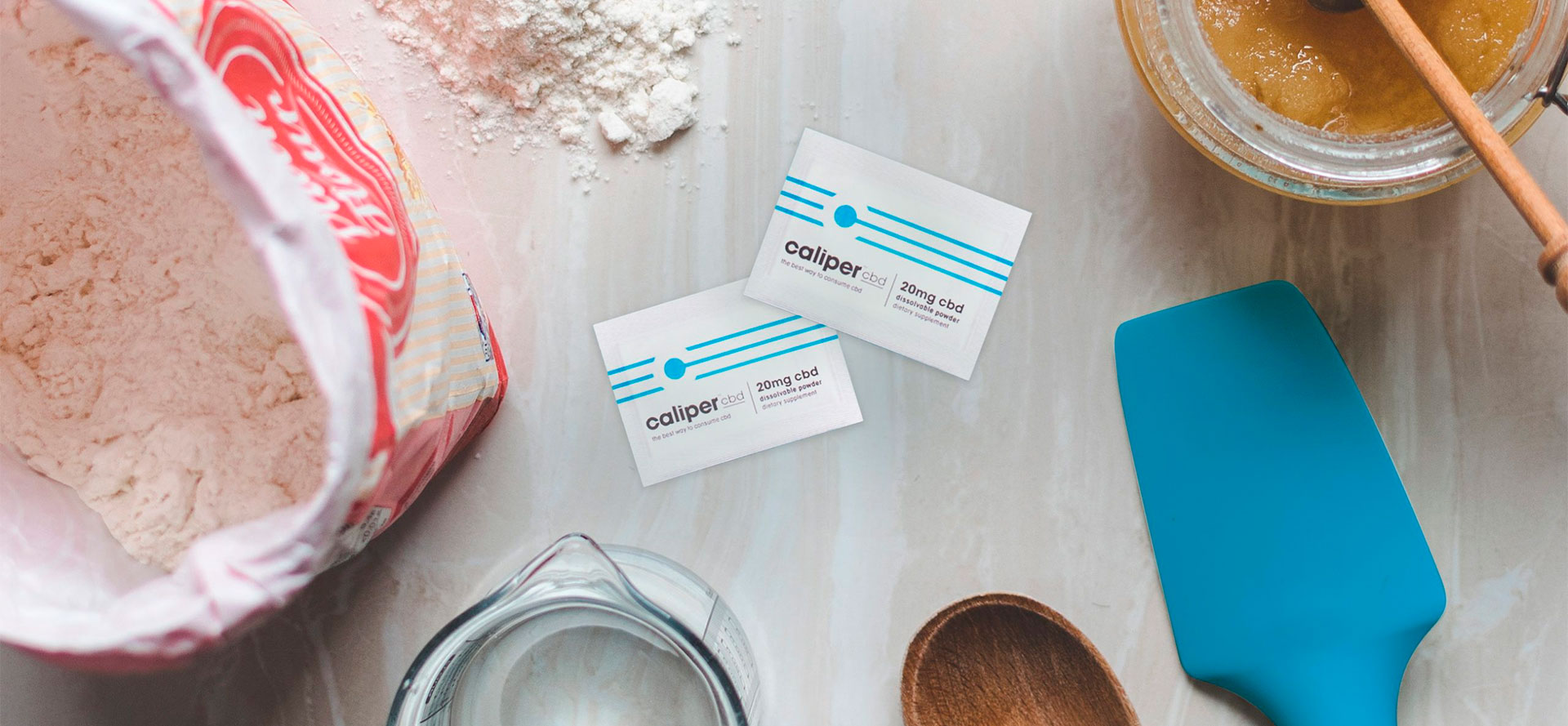 The product
Of course, the product itself is just as important as the company that makes it. Fortunately, it's less complicated to figure out. As long as the company is reputable, their powder will be very pure, safe to use, and uniform. The main variable for you to consider in terms of the product is the dosage. There isn't one standard dosage, so every product will be different, and it's important to know what you're getting. You should be discussing new treatments like this with your doctor before starting, and they may have thoughts on what dosage would be appropriate for you to start with.
More choices available
The Benefits
As you probably know already, CBD offers a lot of health benefits, including pain relief, reduction of inflammation, and improved mental health. What you might not know yet is that there are some benefits to using powder that can't be found in any other types of CBD treatment.
Just like crystals, you can put powder under your tongue, in skincare products, or even in oil. It's worth noting that, if you choose to put CBD in cooking oil, you should keep the cooking temperatures relatively low, otherwise you risk reducing the effectiveness.
However, unlike crystals, powder is available in water-soluble products. Water-soluble CBD is thought by many to be the best form, because it offers new levels of bioavailability and convenience.
CBD is naturally fat-soluble, and so most products, like oil, take advantage of this by putting CBD in something fatty. The problem with this is that when we consume it, our bodies have a harder time making use of the CBD. Some estimates claim that only 6% of the CBD in fat - or oil-based products is actually used by the body. But with water-soluble products, our bodies find it easier to get to and use the CBD.
It also simply offers new, convenient ways to consume CBD. With a water-soluble powder, you can turn any of your favorite beverages into treatment, from coffee to smoothies to plain old water.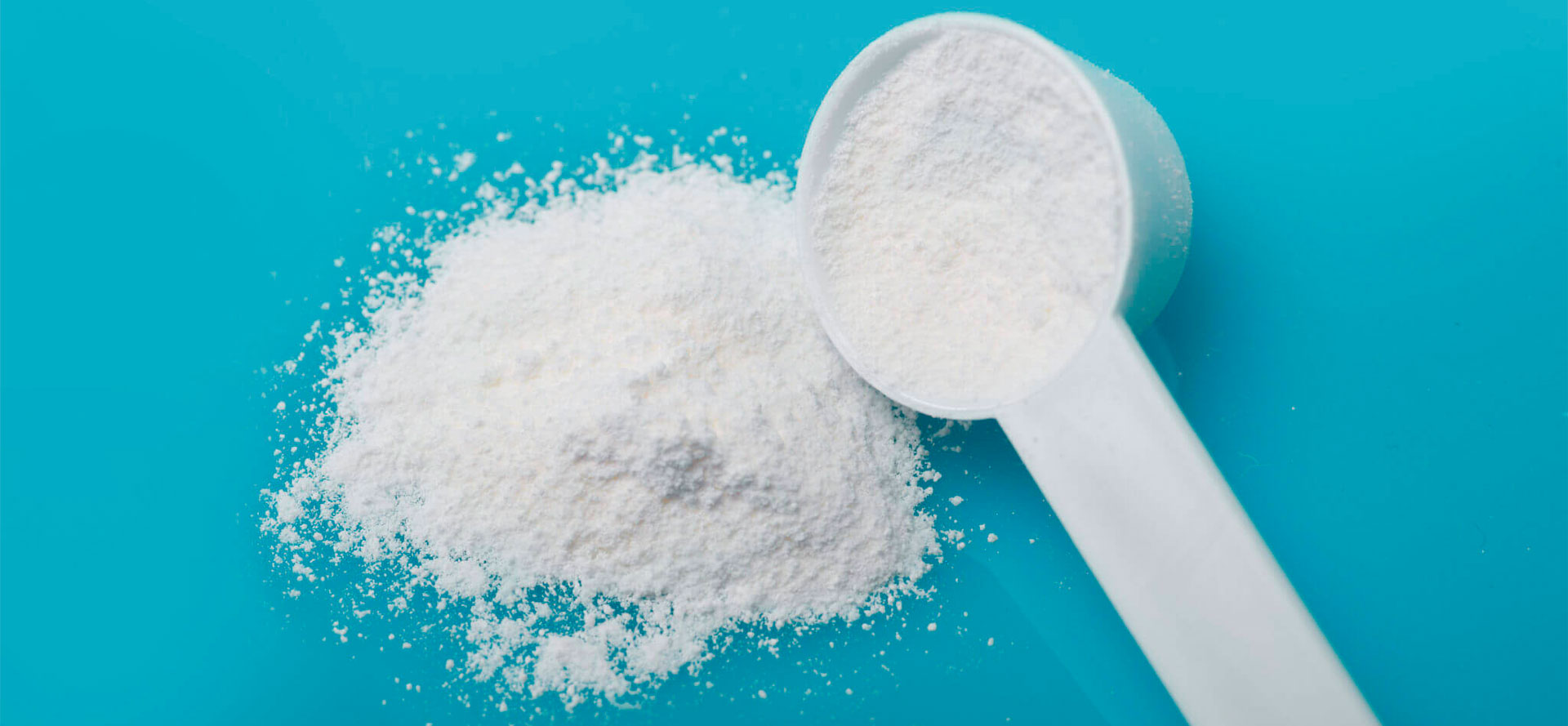 Ways to Use CBD Powder
The beauty of isolates is that you can use them in pretty much any way you want! We've already mentioned sublingual use, DIY topicals, and beverages, but these are just a few examples. You will never run out of new ways to use your CBD powder, so if you get bored with one option, you're guaranteed to find another that sounds intriguing with just a little research. Whatever way you choose, be sure to discuss it with your doctor first so that it's done safely.
Safety
CBD products have almost no side effects, and sometimes the ones that occur are caused by other ingredients in the products, making isolates like CBD powder among the safer treatment options. One of the most common ways that side effects occur is through medication interactions, so take extra care in consulting your doctor if you have any current conditions or medications that may affect your ability to use CBD treatment.
Conclusion
CBD powder might be the easiest and safest option currently on the market. You can do anything with it, including drink it, and you are unlikely to experience any side effects. Talk to your doctor before starting a new treatment, and always purchase your CBD products from trustworthy companies, like the ones listed in our top ten products.
References
Hill, Kevin P., et al. "Cannabis and pain: a clinical review." Cannabis and cannabinoid research 2.1 (2017): 96-104.

Li, Xiaoxue, et al. "The effectiveness of self-directed medical cannabis treatment for pain." Complementary therapies in medicine 46 (2019): 123-130.

Sexton, Michelle, et al. "A cross-sectional survey of medical cannabis users: patterns of use and perceived efficacy." Cannabis and cannabinoid research 1.1 (2016): 131-138.
Hall, Wayne, Eva Hoch, and Valentina Lorenzetti. "Cannabis use and mental health: risks and benefits." (2019): 1-3.

Newton‐Howes, Giles. "The challenges of 'medical cannabis' and mental health: a clinical perspective." British journal of clinical pharmacology 84.11 (2018): 2499-2501.

Wadsworth, Elle, Cesar Leos-Toro, and David Hammond. "Mental Health and Medical Cannabis Use among Youth and Young Adults in Canada." Substance use & misuse 55.4 (2020): 582-589.
Choose CBD Powder now
Tags: best time of day to take cbd oil, best cbd cat treats, cbd edible, cbd oil in california, high cbd seeds, cbd and diarrhea, best cbd oil for seizures, cbd oil good for gout, cbd for womens hair loss, buying cbd online in hawaii