Last updated
CBD Soap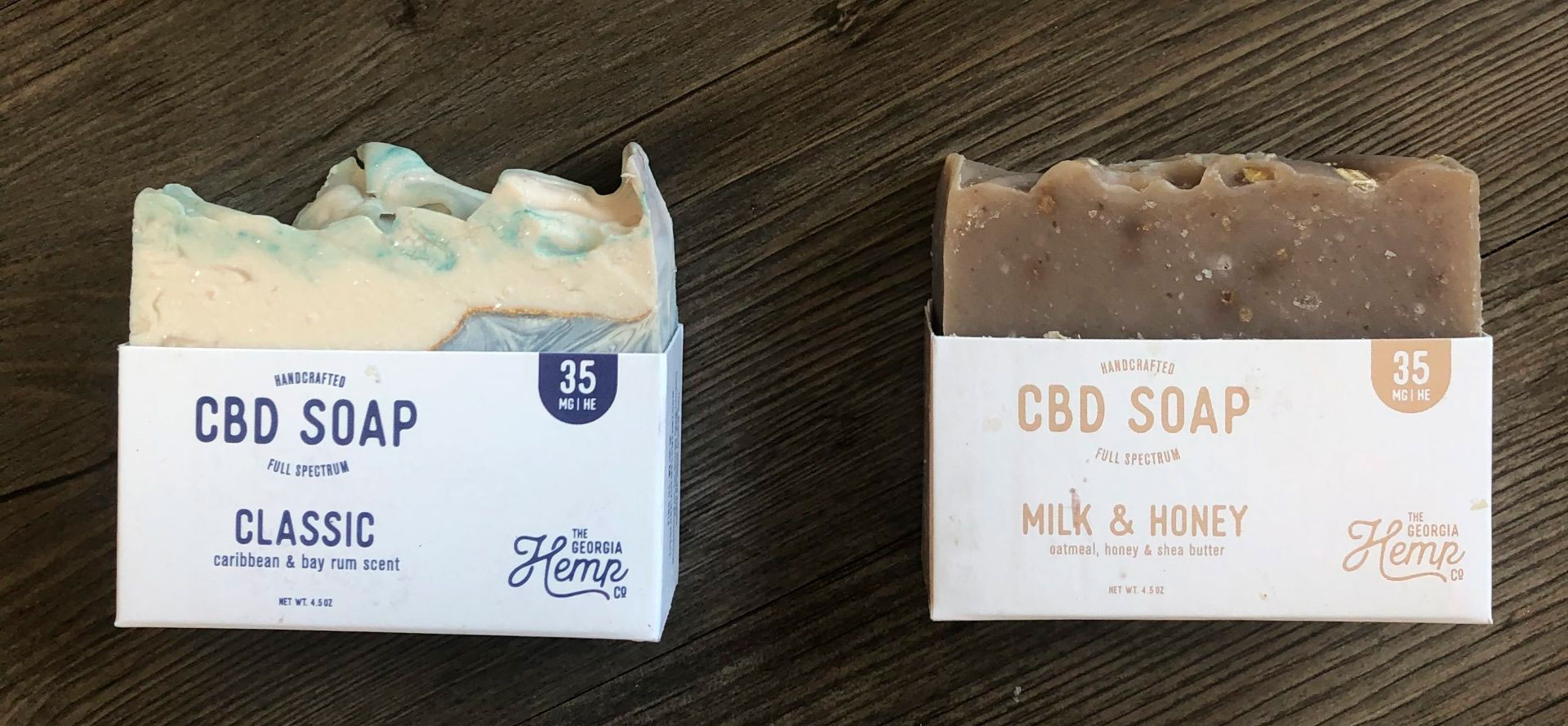 Even though soap is a big part of our daily lives, more so over this past year than ever before, many of us don't give a significant amount of thought to the extra benefits we could be getting from it. It also certainly isn't among the first products that come to mind when people are considering CBD treatment, but we think it should be! Soap infused with CBD can actually have as much of a positive impact on various aspects of your health as any other methods. If this sounds totally new to you, or if you're just looking to learn more, then read on; we'll tell you all there is to know about CBD soap and give you a list of our top ten favorite options.
Things to Consider When Choosing CBD Soap
Just like with any other skincare product, you don't want to rush into buying a CBD-infused soap without considering your skin's needs and your personal preferences. Here are a few things you should keep in mind when making your decision:
When will I be using this? -

One big factor in determining which product to get is how often you will be using it. Since CBD soap is something of a specialty item, it might be pricier than the soap you normally buy. If you plan to use it every day or as your primary soap, you might want to look for the least expensive options, but if it will mostly be for occasions when you feel you especially need it, price is probably less of an issue.

Where will I be using this? -

This could affect the type of soap you want to look for. Liquid soap or regular bar soap could be good if this will be primarily hand-washing soap that stays by the sink, while a body or facial bar might be better for use in the shower. Fortunately, all these variations and more are available infused with CBD.

What scent do I prefer or want to avoid? -

Scents are probably about personal preference, or the preference of the others in your household if they will be sharing the soap. Obviously, you will want to think about scents you like, but you might also think about what you want the scent to achieve. Something like lavender can help you relax even further, and it might be a good scent for a shower before bed. Something like coffee or peppermint can wake you up and might be useful if you shower in the morning. And, of course, you'll want to avoid fragrances and colorants that you or anyone else who will be using the soap are sensitive or allergic to, so check the ingredients list carefully.

What is my skin type? -

If you don't know the answer to this, it will probably help you in all areas of your skincare to figure it out, but it's definitely relevant when choosing a CBD soap! If your skin is especially oily, for example, you might want to look for soap with sea salt or oatmeal in the ingredients. People with dry skin can benefit from soap with cocoa butter or aloe, and very sensitive skin might need soap without any added colors or fragrances.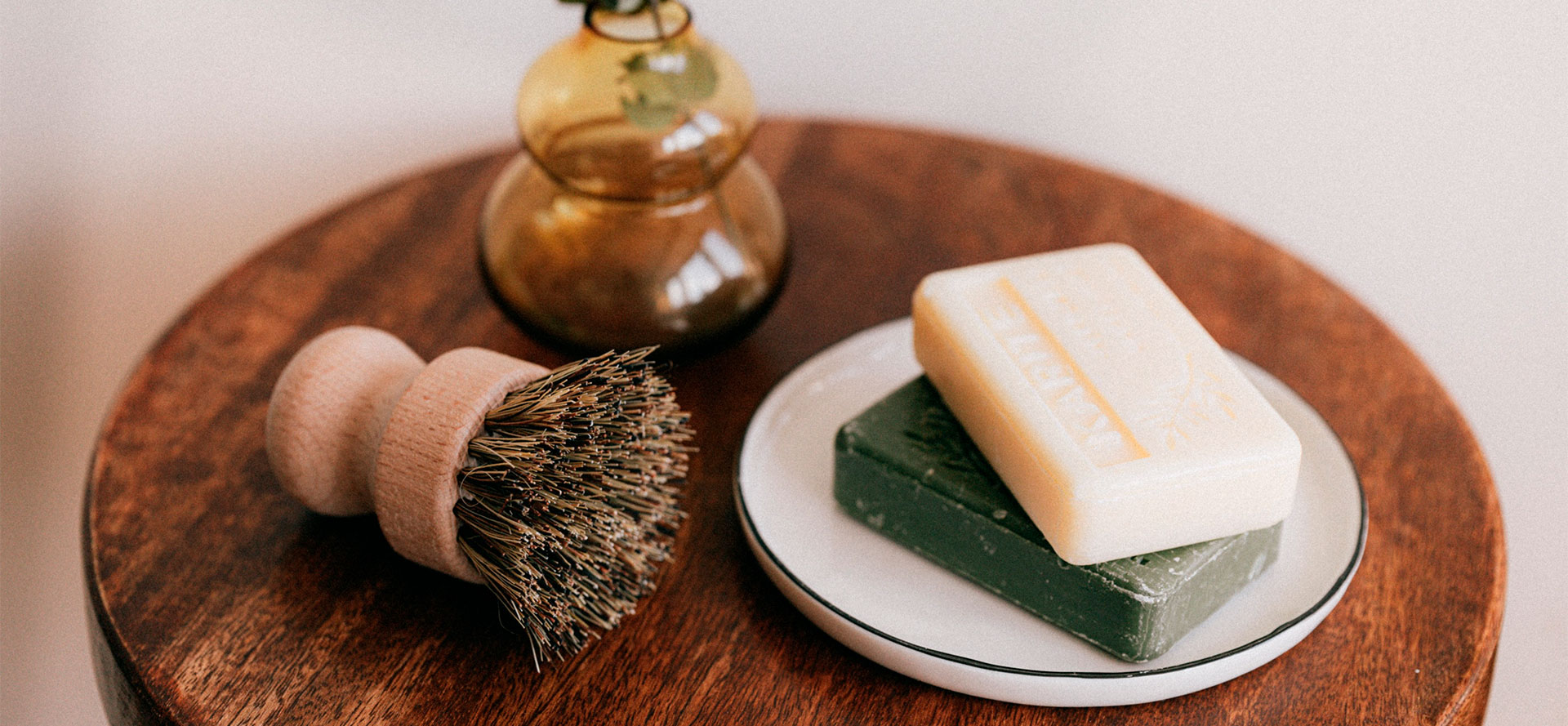 Why You Should Use It
You probably know already that CBD has a lot of health benefits, but you might be surprised to learn that you don't have to ingest it or apply it in a topical medicine to enjoy those benefits. Even in soap, CBD can do a lot of great things! Let's start with the ones that are probably more familiar.
The anti-inflammatory properties of CBD are pretty well-known, but we normally don't think of how this applies to skin. CBD soap can reduce inflammation and redness in the skin, which can help minimize the appearance of acne and keep your skin cells happy and healthy.
It's also common knowledge that CBD can help you relax and relieve pain in your muscles and joints. With soap, you get the benefit of experiencing these effects along with a shower, which will amplify them. After a long day on your feet or an intense workout, a hot shower using CBD soap can be the perfect remedy to get your body feeling well again.
There are also benefits of CBD that are specific to soap or skincare. CBD is a natural antibacterial, making it a perfect choice for a natural soap! It also moisturizes your skin and can reduce wrinkles and dull skin when applied topically, such as with soap.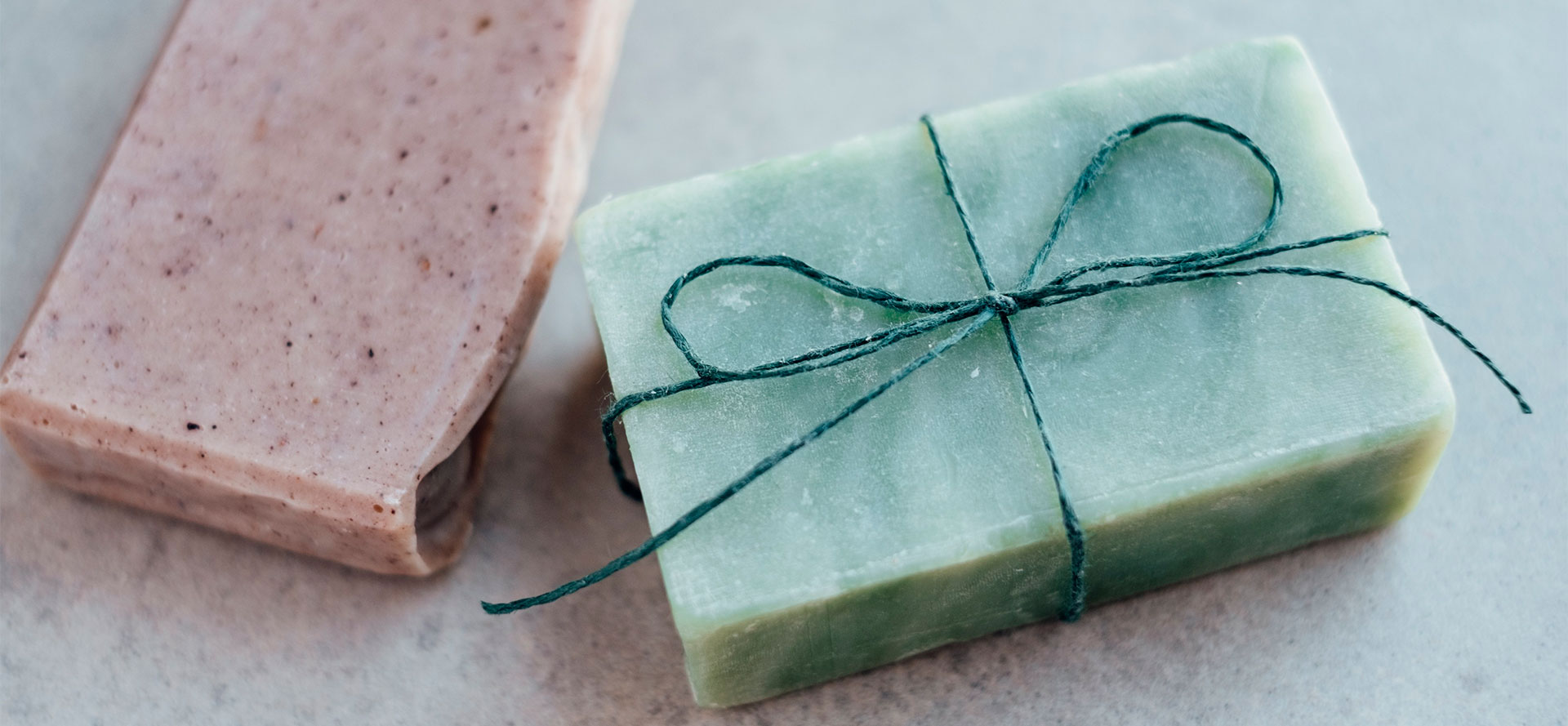 How to Use CBD Soap
You might be shocked by this one: CBD soap is used just like any other soap! But seriously, it's pretty self-explanatory. The only questions when it comes to use are whether you prefer to use it regularly or as-needed and where you want it to fit into your daily routine.
We do want to point out that you should discuss additions to your personal healthcare with your doctor, even something as simple as soap, especially if you are using it to treat a known medical condition.
Safety
Fortunately, there aren't any side effects that come from using CBD soap. The only really important safety concerns are that you check the soap's ingredients for anything you might be allergic to and that you discuss it with your physician before introducing it to your skincare plan.
Conclusion
We hope to have shed some light on a topic that might have been new or confusing to you before. Now you know about the anti-inflammatory, anti-aging, antibacterial wonder that is CBD soap. There is definitely a version of it out there that will work for you if you've decided it's something you want to use. You and your skin will probably feel much better and more relaxed when CBD soap becomes part of your life. But don't take our word for it! Try out some of the soaps in our top ten list and feel the results for yourself.
References
Leson, Gero, and Petra Pless. "Hemp seed and hemp oil." Cannabis and cannabinoids: Pharmacology, toxicology and therapeutic potential (2002).

Vogl, Christian R., et al. "Hemp (Cannabis sativa L.) as a resource for green cosmetics: Yield of seed and fatty acid compositions of 20 varieties under the growing conditions of organic farming in Austria." Journal of Industrial Hemp 9.1 (2004): 51-68.

Jhawar, Nikita, et al. "The growing trend of cannabidiol in skincare products." Clinics in dermatology 37.3 (2019): 279-281.

Sheriff, Tabrez, et al. "The potential role of cannabinoids in dermatology." Journal of Dermatological Treatment 31.8 (2020): 839-845.

Goldenberg, Gary. "Topical cannabinoids in dermatology." Cutis 100 (2017): 50-52.
Gallily, Ruth, Zhannah Yekhtin, and Lumír Ondřej Hanuš. "The anti-inflammatory properties of terpenoids from cannabis." Cannabis and cannabinoid research 3.1 (2018): 282-290.

Downer, Eric J. "Anti-inflammatory Potential of Terpenes Present in Cannabis sativa L." ACS chemical neuroscience 11.5 (2020): 659-662.
Tags: what is the best cbd oil, cbd tea benefits, cbd for eczema, best way to take cbd oil, cbd crystals effects, buy cbd oil utah, cbd candle, cbd hemp oil in texas, cbd oil for hemorrhoids, cbd effects