Last updated
CBD Dog Treats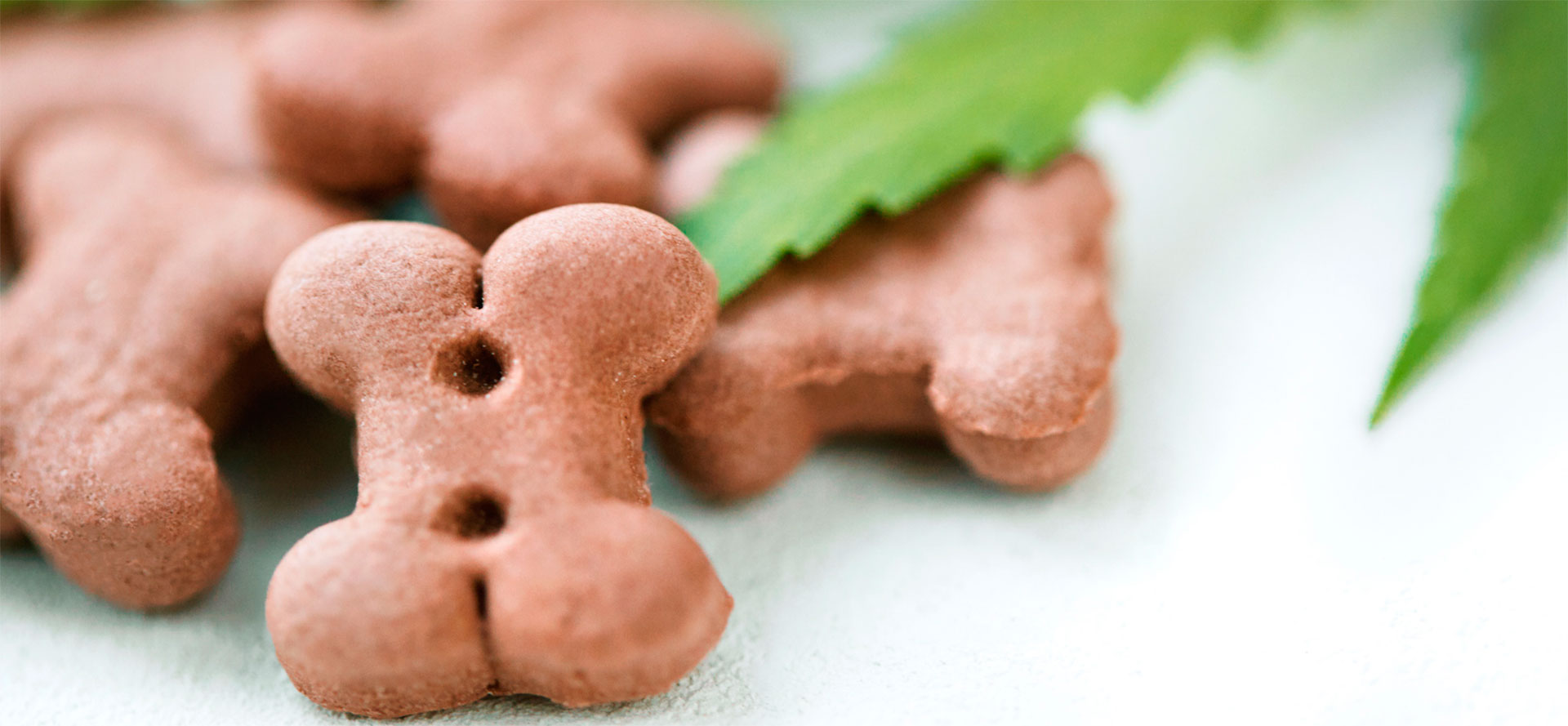 Cannabidiol also popularly known as CBD has taken the world by surprise over the last decade. Most of us are only aware of its medicinal and recreational purposes, but what we don't know is that CBD is also very beneficial for our furry little friends and is suggested by vets across the world. Just like humans, dogs also go through common psychological problems like anxiety, stress, etc. To tackle these issues veterinarians often prescribe CBD treats or oil to keep animals relaxed and healthy. CBD also proves to be the perfect and natural pain reliever and is often advised by vets to pets who are recovering from a serious injury or after surgery.
10 Best CBD Dog Treats in 2023
Products
Information
Price

Ingredients:

Pharmaceutical grade cannabidiol (cbd), beef, wheat flour, soy flour, corn syrup, pregelatinized corn flour, gelatin, corn meal, textured soy protein product, hydrogenated soybean oil, glycerin (derived from vegetable oil)

Check Price

Key facts:

With 600mg of full-spectrum CBD

Ingredients:

Chicken, corn syrup, soy flour, wheat flour, corn starch, propylene glycol, water, calcium sulfate, animal fat (bha used as a preservative), animal digest, beef

Check Price

Ingredients:

rice flour, wheat flour, industrial hemp cannabidiol (cbd), glycerin, sugar, animal fat (perserved with bha/bht), caramel color, natural poultry flavor, potassium chloride, salt, natural filet mignon flavor

Calorie content:

3092 kcal me/kg 7 kcal me/ treat

Nutrition facts:

crude protein min. (4.5%), crude fat min. (4.0%)

Treat flavor:

filet mignon

Check Price

Servings:

30 servings per jar

Product Life:

18-month shelf stable

Ingredients:

Acacia Gum, Beef Liver, Brewers Yeast, Calcium Propionate, Calcium Sulfate, Flax Oil, Glycerin, Microcrystalline Cellulose, Mixed Tocopherols

Check Price

Concentration:

100mg, 200mg

Ingredients:

Pharmaceutical grade cannabidiol (cbd), wheat flour, wheat starch, glycerin (derived from vegetable oil), soy flour, beef, corn syrup, vital wheat gluten

Check Price

Key facts:

With 600mg of full spectrum CBD

Ingredients:

Whole wheat flour, oatmeal, wheat bran, chicken fat, crunchy peanut butter, apples, carrots, cane molasses, eggs, maltodextrin, salt

Check Price

Sizes:

20-count pack (5mg per treat, 100mg per bag)

Active Ingredients:

Phytocannabinoid-Rich Hemp Oil (0.0% THC)

Inactive Ingredients:

Cinnamon, Coconut oil, Garbanzo Bean Flour, MCT oil, Molasses, Oat Bran, Oat flour, Turmeric, Bacon Extract

Check Price

Ingredients:

Pharmaceutical grade cannabidiol (cbd), beef liver, wheat flour, ground wheat, chicken meal, corn syrup, pregelatinized corn starch, poultry fat (naturally preserved with mixed tocopherols)

Check Price

Key facts:

With 600mg of full-spectrum CBD

Ingredients:

Oatmeal, oat flour, barley, rye, chicken meal, bacon, dried egg, cheese powder, flaxseed (source of omega 3 and 6 fatty acids), carrots, salt, oat fiber

Check Price

Treat flavor:

chicken liver

Nutrition facts:

crude protein not less than (25%), crude fat not less than (10%), crude fiber not more than (2%), moisture not more than (30%)

Ingredients:

chicken liver, chicken meal, industrial hemp cannabidiol (cbd), wheat flour, glycerin, phosphoric acid, salt

Check Price
View all CBD Dog Treats
The problem with CBD oil is that some dogs don't like its taste or smell and refuse to eat it even if it is mixed with their favorite food. But, in the case of CBD treats, dogs happily eat them. In this article, we are going to tell you everything that you need to know about CBD dog treats and we will also tell you about some of the best CBD dog treats available in the market, that prove to be very helpful and relaxing for your dog. One thing that you need to keep in mind is that CBD dog treats should be given in a balanced way; preferably only after consulting a vet.
What is CBD Dog Treat?
As we have already mentioned, CBD stands for Cannabidiol which is a naturally occurring compound found in two types of cannabis Sativa plant. The first type is called marijuana and the second is hemp. The most common source of CBD is the hemp plant as it contains very less amount or in some nil amount of THC. The reason why the plant with low THC is chosen for making CBD treats is that THC is psychoactive and it comes with intoxication.
There is a misconception among pet owners regarding CBD as it is popularly used by people for its psychoactive effects. But the truth as we have already mentioned is that CBD is not responsible for the high, THC is, and CBD dog treats don't contain THC. Negligible or zero THC ensures relaxation of the pet without causing any kind of psychoactive effect on the animal as these treats are made from CBD that is extracted from the hemp plant and not from marijuana. The bad reputation of CBD in the world can be traced back to the marijuana plant, the hemp on the other hand comes with useful qualities as it is completely organic and contains almost zero THC.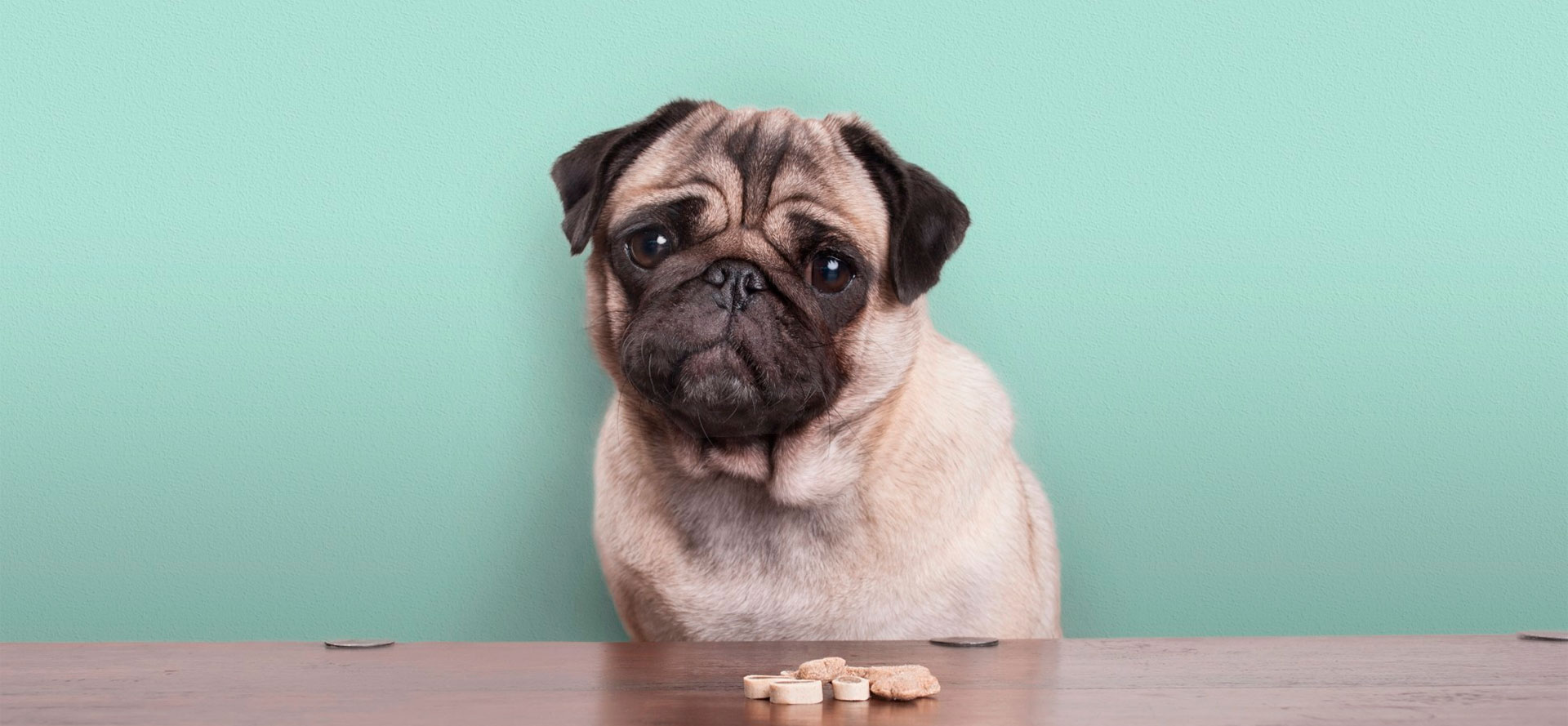 What is the difference between CBD Oils and CBD Dog Treats?
CBD oil is indeed the most popular product when it comes to choosing the product for humans, but it is not the same in the case of dogs. In humans, the best way to take CBD is by putting some drops of CBD oil under the tongue. Some experts believe that same goes in the case of animals. But, it is often seen that dogs don't like its taste and often spit it out. In these cases, CBD treats prove to be the perfect alternative as dogs never say no to a yummy treat. Some people believe that the baking process lowers the efficacy of treats in a dog, but experts and dog parents say that CBD treats work perfectly and keep the dog calm and composed. One very important thing that we need to keep in mind while choosing the treats for our furry little friends is that we should never compromise the quality. The quality is very important as it ensures that there are no side effects of the treats and your dog only experience its positive effects.
Uses
The first thing that you need to know is that CBD is not a cure, it is just a reliever. If your dog is suffering from depression or anxiety disorder, then CBD cannot provide a permanent solution to the problem. CBD only works as a temporary solution and its effects only last for some hours. CBD is only used as a palliative for some neurological and reoccurring pain conditions.
Tested Effects
CBD works perfectly in cases of chronic pain conditions. It also provides relief from arthritis which is very common in old dogs.
Works well in mitigating stresses caused due to separation anxiety, travel, loud noises like firecrackers.
Stimulating and maintaining appetite in dogs having trouble with eating or refusing to eat.
Stabilizing dogs that suffer from seizures and different heart diseases by keeping them calm and relaxed.
For dogs that are allergic to prescription medications required to treat neurological diseases.
The above-mentioned are some of the most popular uses of CBD treats. Apart from this, there are many more positive effects of using CBD oil and treat, but that is not the best part. The best part is that it is completely organic and comes with no side effects if the chosen manufacturer is good and trustworthy.
The fact that CBD is completely organic and causes no side effects makes it the perfect alternative to artificial drugs that are used to curb these problems. No side effects mean that CBD can be used in long term.
Dosage
It may sound a little bit weird but the fact is that there are no regulated doses of CBD yet; neither for dogs nor humans at this point. But it is advised by experts to consult a professional before giving your dog CBD treats. You may notice that different companies put different amounts of CBD in a treat that they make, so deciding the number of treats to give to your furry friend is not so easy. The best thing to is, in this case, is to consult a vet to decide the dose. The quality and quantity of CBD in treats not only varies from brand to brand, but also in batches. To keep things on the same side, it is advised to go with the treats with CBD content 2mg or lower than that and after a close analysis, you can choose to increase and decrease the dosage. Keep in mind that the weight of the dog proves to be an important factor in determining the dosage of the CBD treat. Heavier dogs may require more frequent and dosage while in the case of smaller dogs, it can be lower and less frequent.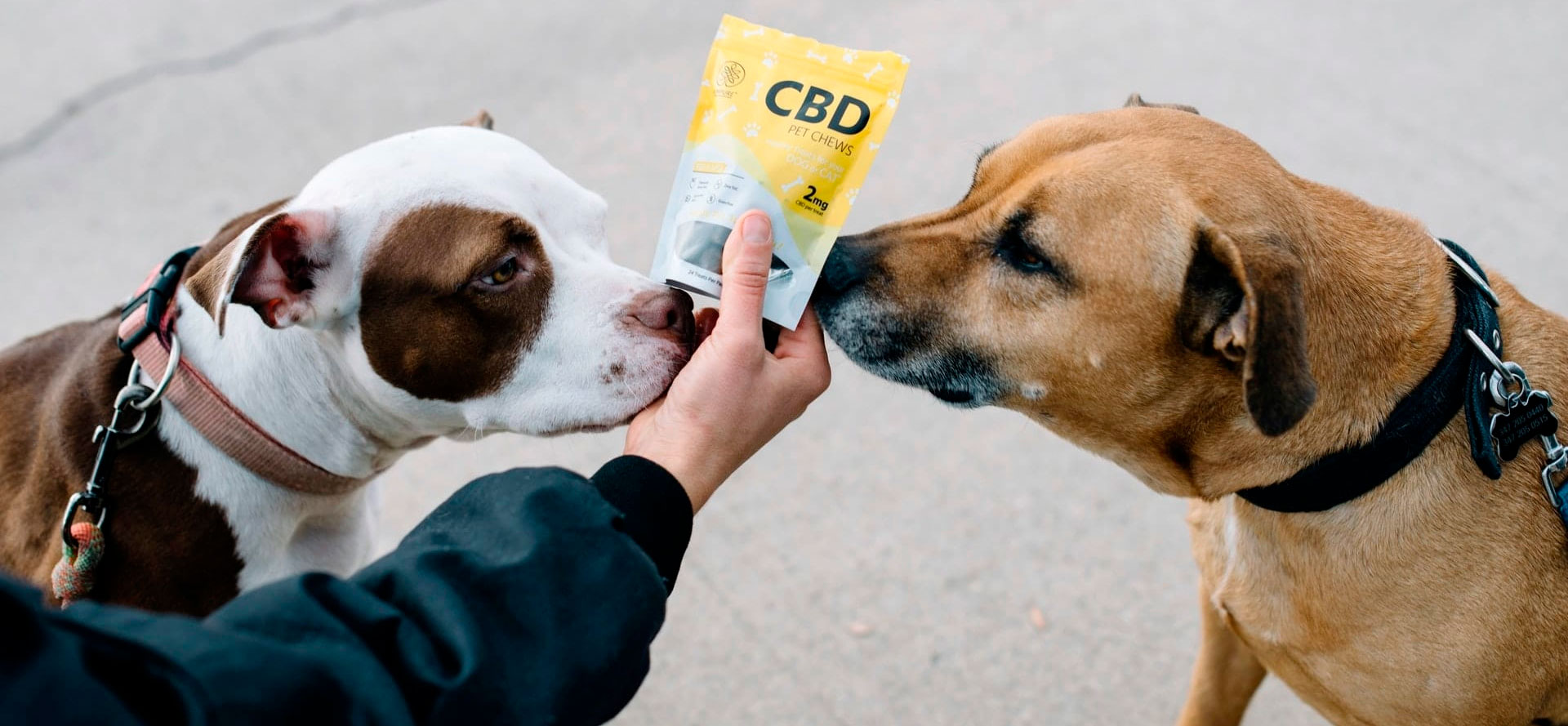 More choices available
CBD Treats in Multiple Flavors
A major advantage of using CBD dog treats instead of CBD oil is that these treats come in a variety of flavors and prove to be very appealing for dogs. Different popular brands are making these treats in common flavors like mutton, chicken, bacon, fish, etc. These flavors make it easy for the dog parent to feed their dog and keep them calm and safe from different neurological problems. This is one major upper hand that CBD treats have over CBD oils. The taste of the treat takes no time to make CBD treat your pet's favorite.
Different Types
Just like any other pet food product available in the market, CBD treats also come in different types and forms. The difference is in the amount of CBD present in a single dog treat.
Earlier we have mentioned that it is difficult to determine the exact amount of CBD present in a treat. But, the estimated amount that is provided by the manufacturer proves to be very helpful while choosing the perfect treat.
Almost every major manufacturer makes treats with three main quantities of CBD in them. The first type is the one that contains 5mg and is suitable for small dogs with 20 lbs. of body weight. The second type contains almost 10 mg of CBD and it is used to control chronic pain and other such major problems in small dogs. The third type contains 20+ mg of CBD and is used to calm down larger dogs.
These were some of the most popular types of CBD dog treats that are used by Dog parents all across the globe to keep their dogs healthy and calm. The best thing about CBD treats, as we have already mentioned is that they do not come with any side effects. The fact that CBD is completely organic makes it one of the safest alternatives to artificial drugs and medicines that are used to treat different neurological conditions in dogs. The negligible amount of THC in these treats keeps your furry little friend relaxed and ensures that there are no psychoactive effects on the animal.
Choose CBD Dog Treats now
References
Samara, E. M. I. L., M. E. I. R. Bialer, and R. A. P. H. A. E. L. Mechoulam. "Pharmacokinetics of cannabidiol in dogs." Drug metabolism and disposition 16.3 (1988): 469-472.

McGrath, Stephanie, et al. "A report of adverse effects associated with the administration of cannabidiol in healthy dogs." veterinary medicine 1.2 (2018): 6-8.
Deabold, Kelly A., et al. "Single-dose pharmacokinetics and preliminary safety assessment with use of CBD-rich hemp nutraceutical in healthy dogs and cats." Animals 9.10 (2019): 832.

Gamble, Lauri-Jo, et al. "Pharmacokinetics, safety, and clinical efficacy of cannabidiol treatment in osteoarthritic dogs." Frontiers in veterinary science 5 (2018): 165.

Łebkowska-Wieruszewska, Beata, et al. "Pharmacokinetics of Bedrocan®, a cannabis oil extract, in fasting and fed dogs: an explorative study." Research in veterinary science 123 (2019): 26-28.
Tags: best way to take cbd oil, buying cbd online in florida, best strenght cbd oil for bipolar, cbc hemp oil, cbd oil for food allergies, high concentrate cbd oil, best cbd for dogs, cbg oil, cbd oil interaction with metformin, buying cbd oil in new york