Last updated
CBD Salves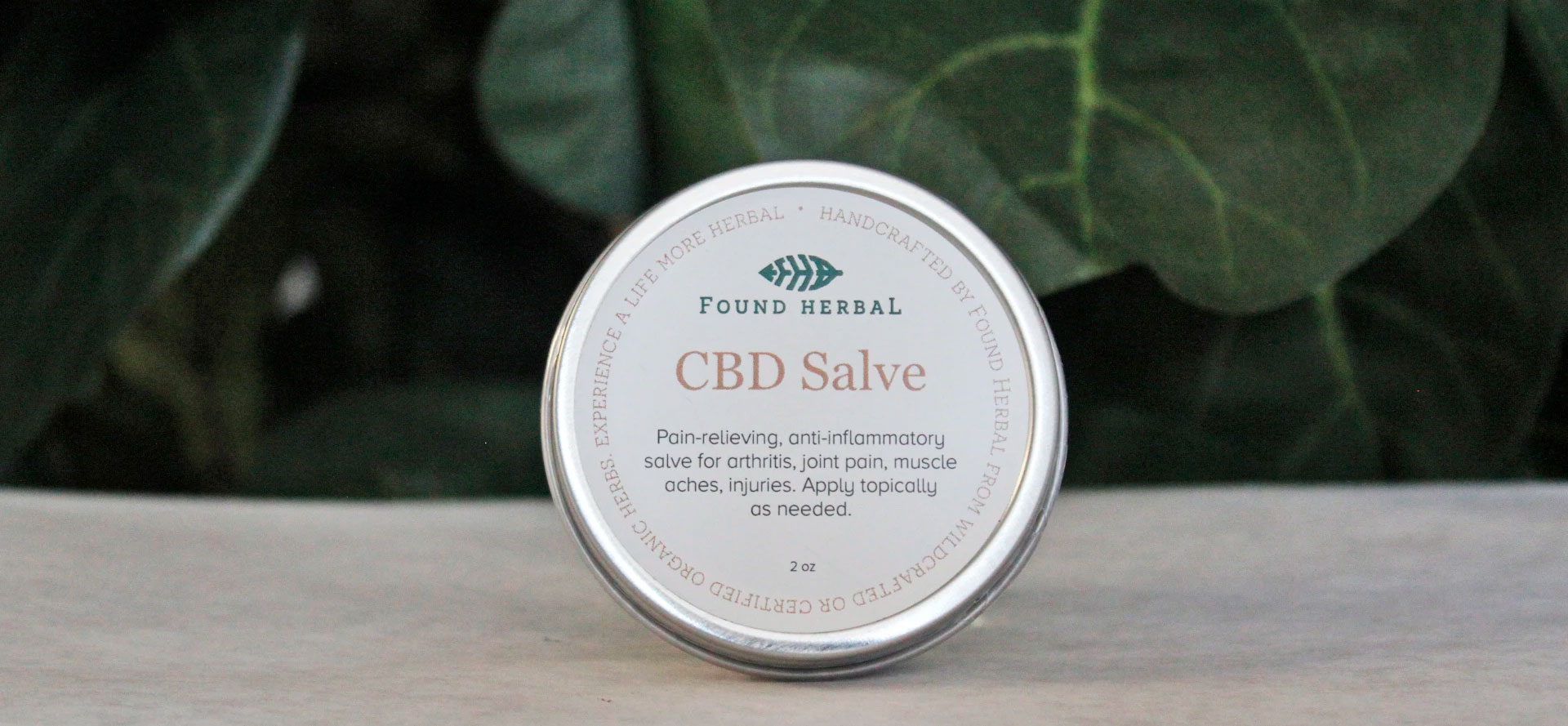 "Cannabidiol" or CBD is a phytocannabinoid that accounts for up to 40% of the cannabis plant extract. It has been legal in the United States since 2018 and is being used in different hemp products. CBD has become popular due to the health and beauty benefits that it offers. From reducing stress, anxiety to relieving pain, inflammation, and skincare. However, with the growing market, the no. of products has increased. Finding the right CBD product hence has become a real task. The factors considering which the best CBD salve can be selected are quantity of (PCR) hemp oil, little to no THC, and whether the product is free from solvents, pesticides, and herbicides or not.
Best CBD Salves in 2023
Products
Information
Price

Ingredients including:

Olive Oil, Coconut Oil, Beeswax, Non-gmo Vitamin E, Full Spectrum Hemp Oil, Menthol, Camphor, Eucalyptus, Cinnamon, Clove, Lavender Oil, Rosemary Oil

Check Price

Ingredients including:

Organic Olive Oil, Organic Coconut Oil, Organic Beeswax, Non-GMO Vitamin E, Full Spectrum Hemp Oil

Check Price

Ingredients Including:

Organic Olive Oil, Organic Coconut Oil, Organic Beeswax, Non-gmo Vitamin E, Full Spectrum Hemp Oil

Check Price

Ingredients:

125 Mg Hemp Flower Extract, Organic Coconut Oil, Organic Shea Butter, Cocoa Butter, Beeswax, Organic Menthol Crystals, Boswellia Extract Powder, White Willow Bark Extract, Organic Cayenne, Organic Calendula Flowers, Organic Ginger, Arnica Oil, Capsicum Oil, Sunflower Oil, Essential Oils

Check Price

Details:

Ananda Hemp's Spectrum Salve 125 Hemp Oil Topical Cream Is Made From A Special Blend Of Organic And Natural Ingredients; Along With The Finest Quality Hemp Flower Extract On The Market.

Check Price

Nutritional Information:

Cocos Nucifera (Organic Coconut) Oil, Proprietary Broad Spectrum Nano Hemp Extract (Cannabidiol / Cbd), Euphorbia Cerifera (Candelilla) Wax, Helianthus Annuus (Sunflower) Oil, Butyrospermum Parkii (Organic Shea Butter), Arnica Montana, Piper Mentha Piperita Oil (Peppermint Oil), Eucalyptus Globulus Leaf Oil (Eucalyptus Oil), Hemp Seed Oil, Vitamin E, Anthemis Nobilis (Chamomile Essential Oil), Rosa Damascene (Rose Essential Oil).

Check Price

Nutritional Information:

Grape Seed Oil, Beeswax, Hemp-derived Premium Colorado Grown Cbd Oil Extract, Essential Oils Of Rosemary, Mint And Infused Arnica Flowers.

Check Price

Check Price

Check Price

Ingredients:

2000mg Broad Spectrum Cbd, Beeswax, Olive Oil, Arnica Oil, Shea Butter, Lemon, Camphor, Limonene, B-caryophyllene, Myrcene, Turmeric.

Check Price
View all CBD Salves
One of the most common questions that arise is whether CBD is legal or not. Well, hemp-derived products are legal on the federal level. However, they are still illegal under some state laws.
The different products in which this cannabis plant extract is used include creams, vapes, salves or ointments, oils, gummies, bath bombs, and edibles. The ointments are a new addition to the wide range of products that are prepared using cannabidiol, which is also one of the countless active compounds of cannabis plants. If you're still not sure whether you should buy a CBD ointment or not, then keep reading this ultimate guide.
What is a CBD Salve or Ointment?
CBD salves are topical products such as creams, balms, lotions, and sprays. The fatty oils and waxes are the base ingredients of such salves. These ointments can be directly applied to the skin for protecting it against damage. Some of the skin conditions that it can relieve are muscle soreness, itchiness, and severe pain.
Ointments prepared using CBD are suitable for people suffering from skin conditions namely psoriasis. Cannabidiol salves are also comparatively softer than balms that are typically thick, waxy, and pretty solid.
A lot of athletes or people with an active lifestyle have started using this ointment as it treats minor training injuries effectively. Such as muscle pain, blisters, chafing, bruising, inflammation, nerve pain, and muscle strain. Also, while buying a topical product, it is better to buy one with a high level of CBD.
Should You Buy It?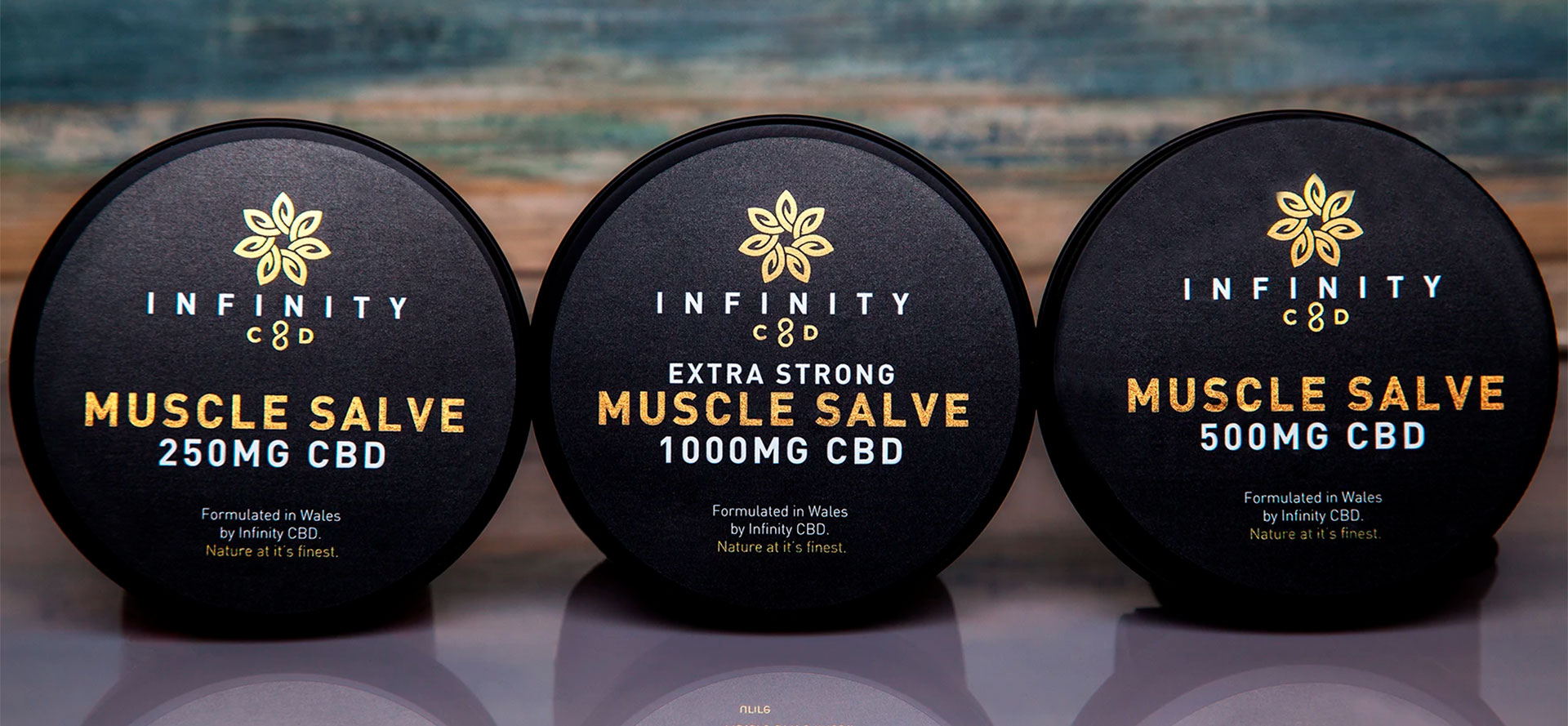 More choices available
A CBD salve has proven to be an excellent solution for many skin diseases. Some of the major benefits for which one must try it at least once are as follows:
In 2016, the scientists of the University of Kentucky experimented on rats with CBD as a topical to alleviate the symptoms of arthritis. Wherein, it was observed that the CBD successfully reduced the swelling of joints in rats.
It was also examined in three participants with epidermolysis bullosa, which is a rare disorder that causes blisters on the skin. The research suggests that applying CBD oil promotes faster wound healing, reduces blistering, and eases pain.
CBD salves do not cause any impairment. As the salve is applied topically, hence, the chances of CBD entering the bloodstream are very low.
When CBD salves are applied directly, the oil is absorbed immediately and the healing starts. It further not only relieves pain and itchiness but also has soothing effects on the skin. These are some of the major benefits for which you must try CBD salves at least once.
How to Choose the Best CBD Salve?
Buyers should prefer brands that maintain transparency about how they make their products and grow hemp. The basic criteria for choosing the Best CBD Salve we think shall indicate quality, safety, and transparency of each product is as follows:
Check whether the brand provides proof of third-party testing done by an ISO-17025 compliant lab.
Products are made with US-grown hemp or not.
According to the certificate of analysis (COA), products should not have more than 0.3 percent THC.
Passes tests for heavy metals, pesticides, and molds or not as per the guidelines of COA.
Do check overall ingredients, product potency, and company certifications.
Do check the date, whether COA is recent or not. It should ideally be within the last year.
How Do They Work?
The CBD directly interacts with the Endocannabinoid System (ECS) that attains body homeostasis. ECS controls the skin response to foreign elements. Skin is the largest part of the body consists of several endocannabinoid receptors. The CB2 receptors or skin receptors absorb CBD components without penetrating the bloodstream. Therefore, the chances of inducing euphoria are minimal. The ECS being attached to other vital systems also controls the response to hormone regulation, immunity, pain, and skin sensation.
CBD immediately shows its effects when applied to the affected area. After applying it, you can feel or see the CBD salve penetrate ECS receptors. These are known for initiating immediate relief with an average onset time of 15 minutes. With immediate relief and no harmful side effects, CBD ointments are gaining popularity.
Types and Benefits of Hemp Salves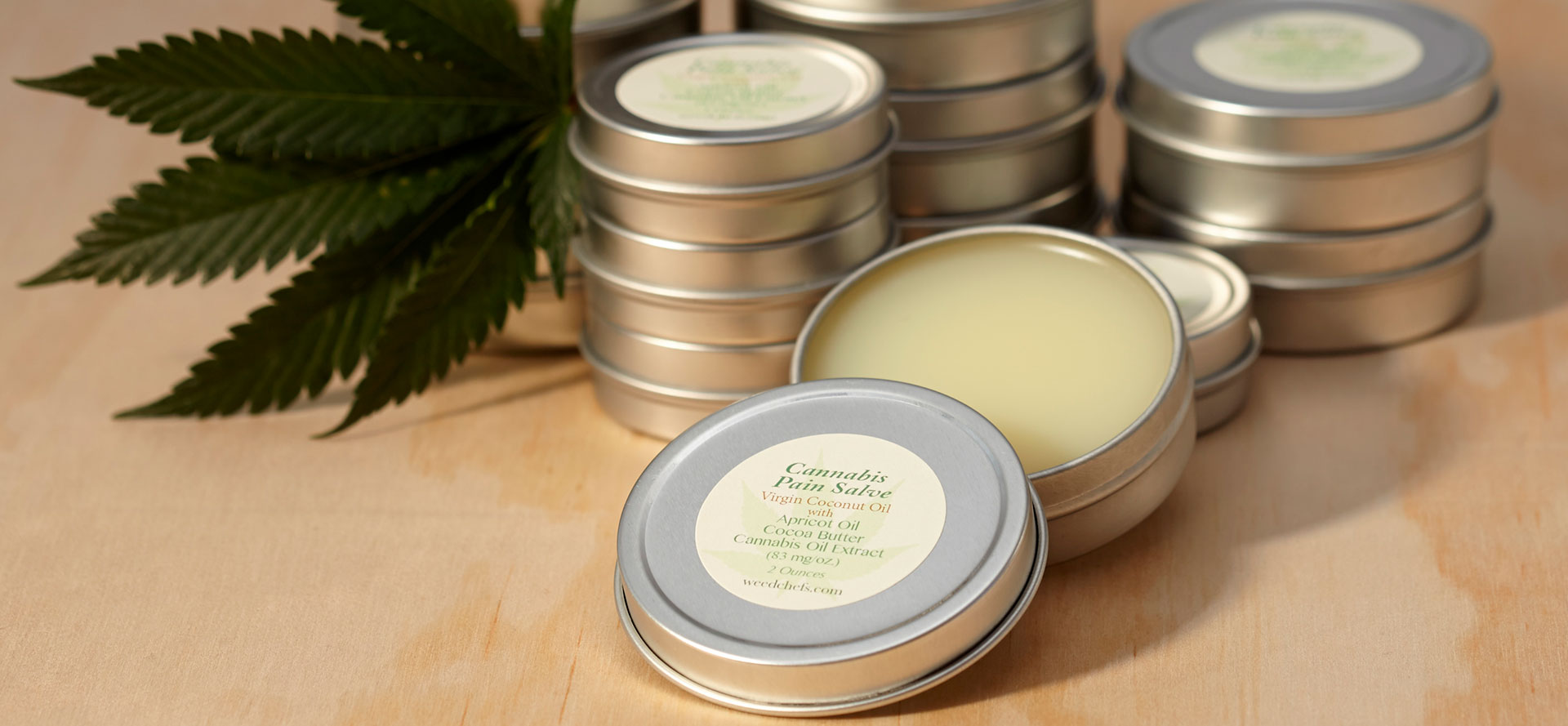 With the growing market of hemp products, a wide range of CBD salves are now available. Wherein, each of the ointments is formulated for curing a specific disease. The different types of hemp salves are thus as follows:
CBD Salve for Pain
Cannabidiol or CBD is gaining popularity in the natural medicine market. Some of the researchers claim that CBD interacts with core components of endocannabinoid system (ECS) receptors in the brain and immune system. The receptors receive signals from different stimuli that help cells in responding.
This response further creates pain-relieving and anti-inflammatory effects that contribute to pain management. The salve gets absorbed quickly and hence should be applied where you can feel the pain. Its application is easy, just apply it to the affected area and massage it into the skin.
Organic Salve
As the word "Organic" suggests, these kinds of hemp salves are free from pesticides, solvents, and herbicides. Organic salves are also non-comedogenic, hence, they do not clog pores and allow the skin to breathe. They also allow the oxygen to permeate the skin membrane and thus aids in the disappearance of wrinkles and fine lines.
In the times, when people prefer salves with chemicals, an organic salve is a way to bring the simple and organic remedies back to society. The CBD and other compounds are used in the right proportion and the hemp is grown without the usage of harmful chemicals as well.
Isolate
These pain-relieving salves offer the benefits of terpenes, CBD, and cannabinoids. However, its chemical profile does not include THC. With the goodness of natural anti-inflammatory and pain-relieving ingredients, a CBD Isolate salve effectively works for tendons and ligaments, sore muscles and joints, and arthritis. It has also proven to be very effective for easing migraines, headaches, and tension. Such CBD creams are also prepared in small batches to ensure potency, quality, and consistency.
CBD Salve for Skin Inflammation
CBD ointments without THC are a non-invasive option for improving the lives of patients with skin diseases. The results show that topical treatment with CBD-enriched ointment improves skin parameters and PASI index score. During the experiments, no allergic reactions are documented. Skin Inflammation CBD Salve also helps in reducing eczema symptoms such as dry, flaky, painful, and itchy skin.
Further, CBD does not have psychoactive properties, hence, it does not trigger a "high" associated with cannabis products. The best part is that if a cannabidiol cream works for a person's eczema then they do not need prescription treatments such as steroids and oral antihistamines.
Medical Salve Marijuana
Marijuana Salves can be rubbed onto the skin instead of being inhaled. Such ointments do not have psychoactive properties as they are purely for pain relief. A medical marijuana lotion effectively reduces chronic pain, treats inflammation, and also helps with tensions that bring headaches. It further has several benefits over other types of treatments as painkillers often cause issues with kidneys. However, marijuana medical salves do not have any harmful side effects. Some of the other conditions it can treat include stings and bites, rheumatism, sunburn, tendonitis, general muscular soreness, sprained ankle, and skin conditions such as psoriasis, and eczema.
CBD for Cancer Treatment Relief
The research done on mice showed that CBD can shrink cancerous tumors. The National Cancer Institute (NCI) has also pointed that CBD can be an option for reducing chemotherapy side effects such as pain, vomiting, and lack of appetite. A study done on cancer-related pain in 2010, suggests that a combination of THC-CBD extract can provide more effective pain relief than opioids. CBD has little to no side effects. However, the study for using it in cancer treatment is still on as it does have certain side effects that include fatigue, diarrhea, change in weight, and change in appetite.
Due to the essential role that CBD plays in easing symptoms of common health issues it has been becoming a popular choice. The research on potential health benefits that it can offer is still on. So, new therapeutic uses of this natural remedy are sure to be discovered.
References
Savage, Seddon R., et al. "Cannabis in pain treatment: clinical and research considerations." The Journal of Pain 17.6 (2016): 654-668.

Vogl, Christian R., et al. "Hemp (Cannabis sativa L.) as a resource for green cosmetics: Yield of seed and fatty acid compositions of 20 varieties under the growing conditions of organic farming in Austria." Journal of Industrial Hemp 9.1 (2004): 51-68.

Kolodziejczyk, P., L. Ozimek, and J. Kozłowska. "The application of flax and hemp seeds in food, animal feed and cosmetics production." Handbook of natural fibres. Woodhead Publishing, 2012. 329-366.

Kowalska, M., M. Ziomek, and A. Żbikowska. "Stability of cosmetic emulsion containing different amount of hemp oil." International Journal of Cosmetic Science 37.4 (2015): 408-416.
Palmieri, B., C. Laurino, and M. Vadalà. "A therapeutic effect of cbd-enriched ointment in inflammatory skin diseases and cutaneous scars." Clin Ter 170.2 (2019): e93-e99.
Choose CBD Salves now
Tags: best quality cbd oil, best cbd oil for migraines, cbd sparkling mineral water, best cbd tea bags, hemp legal in missouri, cbd edibles for anxiety, does cbd lip balm work, cbd for cats anxiety, how to use cbd oil for sleep, best tasting cbd gummies for kids