Last updated
CBD Skin Care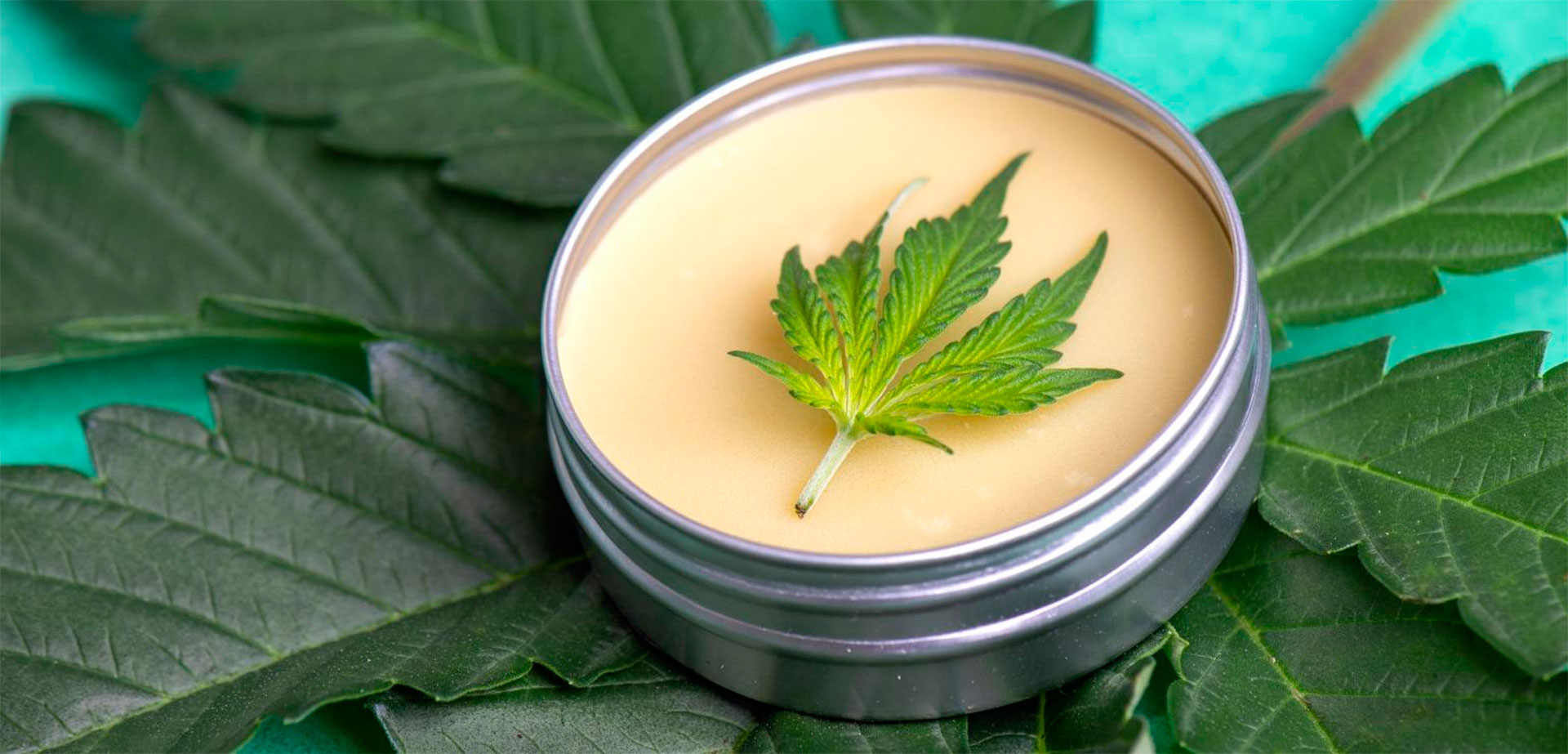 The presence of CBD has been growing by the minute and it is not surprising at all, considering the medicinal value that it adds to several sectors. From food and snacks like chocolates to medicines, pills, vaping and smoking equipment, and every other possible daily-used thing that you can think of, CBD has made a significant mark of its presence in the market. Considering all the ruckus, it is no surprise that it has also conquered the new domain of skincare and skin diseases showing magnificent results in the skincare sector as well. CBD skincare is one of the most promising new industry and the compound has been a great help in not only creating a lot of skin ailments but has proved a lot of help in maintaining the regular shine and bounce of the skin much like all other skincare products do. CBD skincare is an up-and-coming industry that is yet to reach its pinnacle but has still shown significant results in the current scale of use. From acne to wrinkles, there is barely any skin ailment that CBD is not used to counter.
Best CBD Skin Care in 2023
Products
Information
Price

Check Price

Ingredients:

Olive Oil, Apricot Oil, Beeswax, Avocado Oil, Vitamine E, GSE (grapefruit Seed Extract), CBD Menthol Crystals

Use:

As an everyday lotion or apply to specific areas.

Route of Delivery:

Topical

Check Price

Ingredients:

Deionized water, aloe vera gel, decyl oleate, squalane, 250 mg CBD extract, cetyl alcohol, ceteareth-20, glycol stearate, avocado oil, wheat germ oil

Check Price

Ingredients:

Aloe vera gel, decyl oleate, safflower oil, glycerin, 25mg CBD extract, glyceryl stearate, squalane, cetyl alcohol, glucose, fructose, sucrose, alanine, glutamic acid, aspartic acid

Check Price

Check Price

Ingredients:

Deionized Water, Sunflower Seed Oil, CBD Extract, Lavender essential oil, Glycine Soybean Oil, Caprylic/Capric Triglyceride, Emulsifying Wax NF, Glyceryl Stearate, Stearic Acid

Check Price
View all CBD Skin Care
CBD for Psoriasis
Psoriasis is a skin condition in which the skin cells on some parts of the body divide and grow at an exceptional speed leaving the skin in red inflamed clumps covered in white scales. Eyebrows, knees, elbows, and scalp are the most common places where psoriasis appears. CBD has antimicrobial and antipruritic properties which help in creating a barrier against the growth of skin cells and return it to normal. It helps the skin in producing oil in a normal amount and hence treating conditions like psoriasis and dermatitis.
For Acne
Acne appears on the skin when the oil glands under the skin start producing excess oil. The excess production is generally because of hormonal imbalance but can have other causes as well. The anti-inflammatory properties of CBD affect the oil glands of the body and stop them from flaring ever so often, saving the troubles caused by acne. CBD is also helpful in dealing with pain so the pain caused by existing acne is also dealt with when taking CBD offering the user a complete package. To find out some of the top CBD products for dealing with acne, you can simply check out reviews and the list of recommendations that we have prepared for you.
CBD for Eczema
Topical use of CBD has been found to be a major helpful element in dealing with eczema and similar conditions like dermatitis. The anti-inflammatory, antipruritic, and antimicrobial properties of CBD work in multiple folds resulting in lesser pain, irritation, itching, and inflammation caused by eczema and dermatitis. Not only that, but CBD also proves good in dealing with the secondary symptoms and effects of eczema such as sleep loss. The recent study and survey showed that about 60% of the people who took part in the survey reported a reduction in itching and 33% claimed that using CBD has helped them enough for them to stop using the general steroid creams and lotions which are used to treat eczema and dermatitis. Topical products like CBD lotion, creams, and oil (made in all three forms – full-spectrum, broad-spectrum and isolate) are the top choices when eczema is concerned. Check out our top picks to find the best CBD topical for eczema for yourself.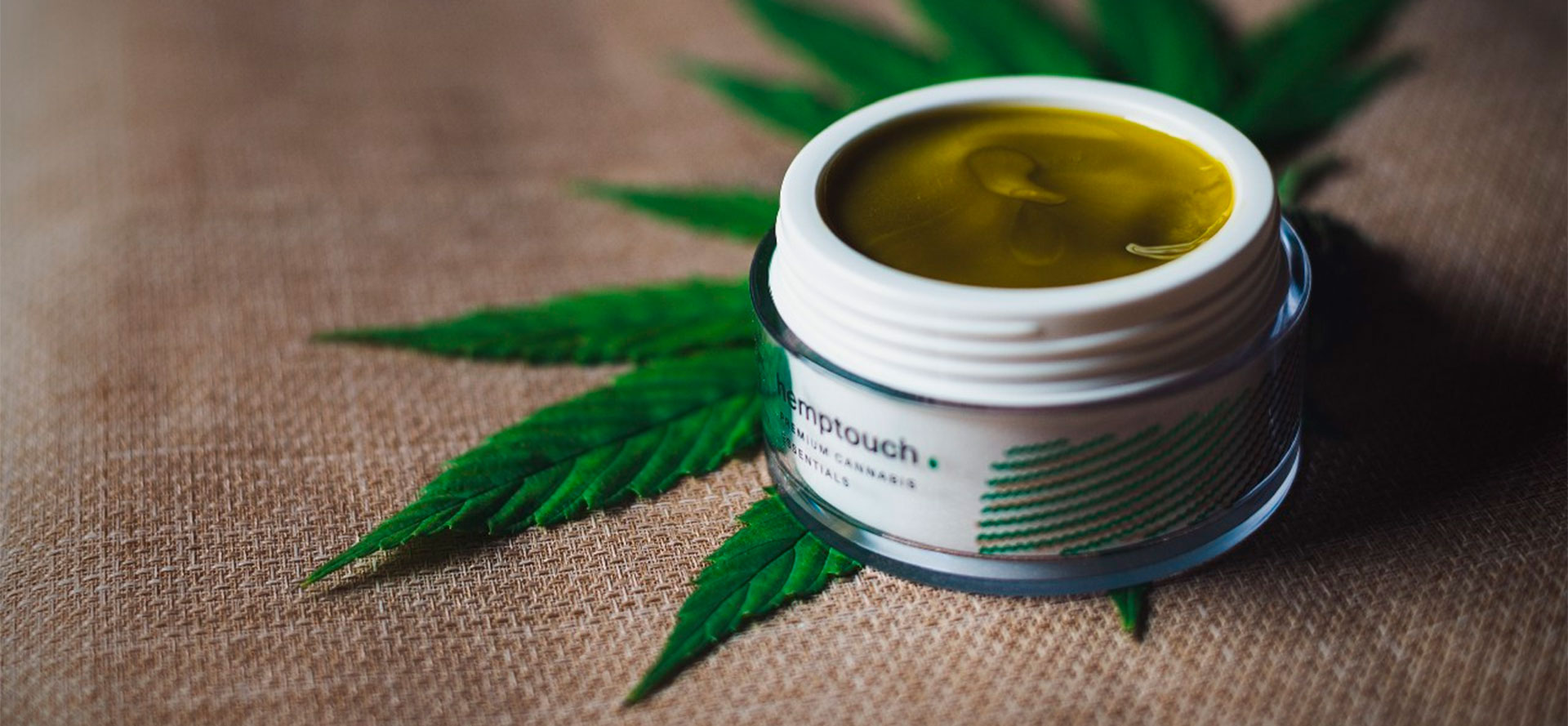 Skin Care Oil
CBD oil is a widely used product for many different ailments and many different reasons. CBD oil is made by extracting major compounds from a hemp or marijuana plant. These compounds are turned into oils using a combining oil like coconut oil or the oil that cannabis plant strains contain themselves. CBD oil can be found in three different types – full-spectrum, broad-spectrum, and isolate. Full-spectrum CBD contains all compounds found in the plant including THC, the compound responsible for the psychoactive effects that cannabis family plants cause. Broad-spectrum CBD oil will have all compounds except for THC while the isolates will have nothing but pure CBD turned into the oil using a combining agent. All three kinds of CBD oils are perfect to be used for several skincare regimens. Many studies claim that CBD works better when used in broad or full-spectrum forms while others claim that the isolated ones work better and faster. The final decision comes to what suits you the best. You can go the hit and trial way or you can try to scroll through our recommendations for the best CBD for skincare.
CBD Soaps for Skin Health
The ideal choice of products for more widespread skin problems like eczema and such, CBD soaps are a great way to take care of the overall health of the skin. Soaps are made by combining several other skincare ingredients that are speculated to be good for the skin. Depending on your personal choices, you can easily pick out any option that you are comfortable with or feel is the best for you. We have a list of our own that contains CBD soaps with the best combination of skincare ingredients. You can check out our top picks as well.
Lotions
Lotions are one of the top choices when it comes to topical CBD skincare products. While oil can only be used on the majorly affected areas of the skin, Lotion can be used for both located usage and the overall body application as well. Depending on the brand that you choose, the amount of CBD in the lotions can differ. This also means that you need to keep regular tabs on the amount of CBD a lotion contains so that you have a fair idea of the dosage that is getting infused into your bloodstream. Most lotions are scented and contain other skin-friendly ingredients like glycerine and shea butter which further enhance the repairing process.
More choices available
CBD Skin Creams
From anti-aging to wrinkle-relief, CBD creams are available in many variants and choices. The most commonly used this type of creams include eye creams, skin aging treatment creams, general skin repair creams, acne treatment creams, CBD cream for psoriasis and eczema, and anti-wrinkle creams. Creams contain concentrated CBD combined using binding agents like olive oil or coconut oil. CBD creams are ideal to be used for skin rejuvenation, repairs, and damage control. There are 3 basic kinds of CBD creams that you can find in the market, much like CBD oils, full-spectrum, broad-spectrum, and isolates. Another variant you can look out for is organic CBD creams made with organically grown hemp.
Beauty Serums
Serums are the top contender when it comes to dealing with eczema and dermatitis along with inducing a barrier against the outer environment. Serums create a protective layer on the skin, scalp, and any other applicable place and protect it while it repairs. Most serums contain some kind of oil which is true for CBD serums as well. Apart from keeping the skin free from pollutants, treating skin conditions, and maintaining a barrier, CBD serums also prove helpful in providing a subtle glow, radiance, and moisturization to the skin. To find out more about which CBD serums are the best for you, you can check out our review of the top 10 picks.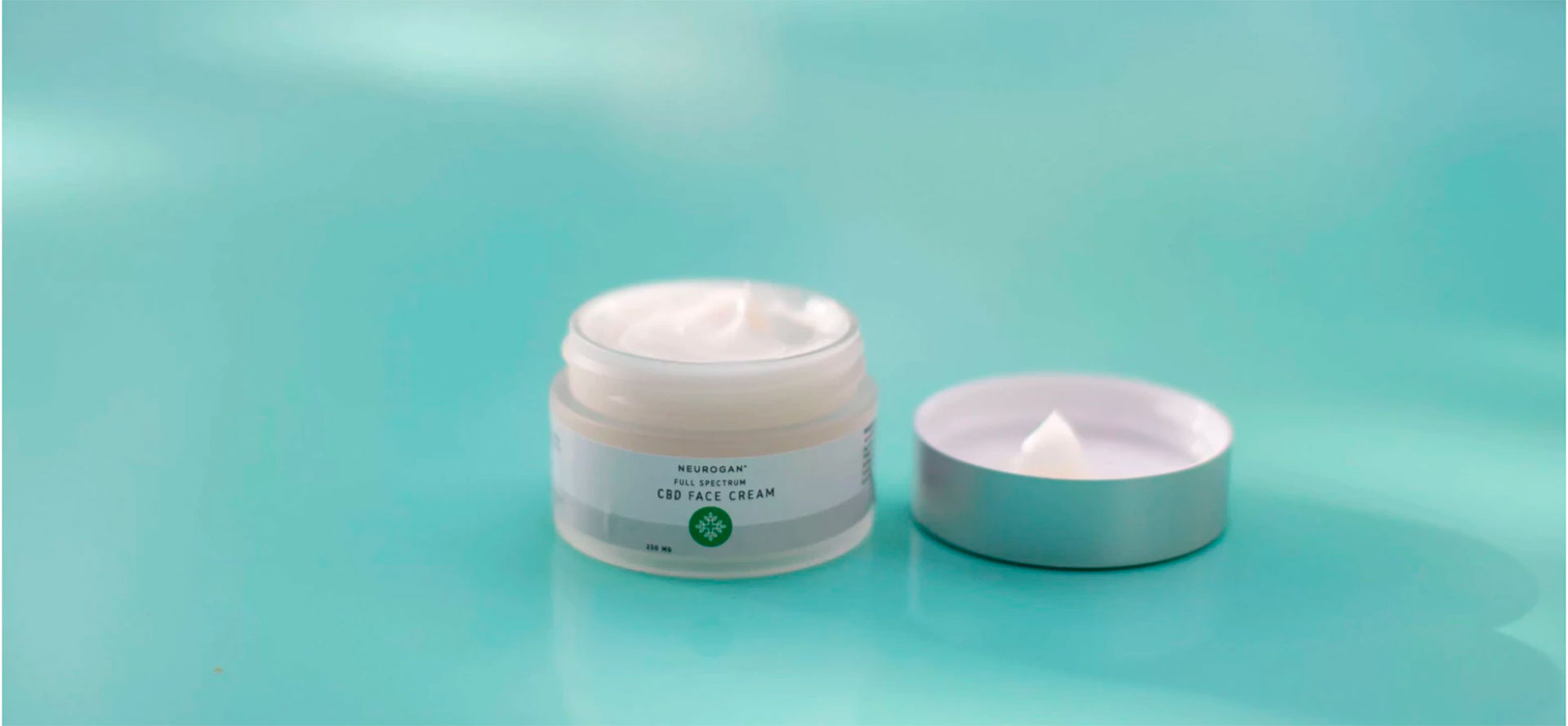 Benefits of CBD Skin Care Products
CBD can offer several benefits and advantages when it comes to skincare and skin diseases like acne and eczema. It may come off as a surprise how a simple compound like CBD cab prove fruitful in treating underlying problems like eczema and such but the results speak for themselves. Let us find out a few things that CBD can help with when used for skincare and such.
Treat Inflammation: CBD products prove very useful in controlling the inflammation caused when having acne rashes and such offering relief in pain, redness, and swelling as well.
Regulate Oil Production:

Helping regulate hormone production in the body, CBD also helps in controlling the excess oil production from the oil glands.

Reduce Skin Breakouts:

Skin breakouts can be very painful and dealing with them is a real hassle. CBD when controlling the hormone level in the body also controls the inflammation that comes with the imbalance of the same.

Calm Rosacea:

The rosacea flare-up is generally related to the inflammation caused by the skin. Since CBD can actively control rosacea flare-up as well.

Neutralize or Stops Free Radical Damage:

CBD works towards and neutralizes the damage caused by radical production in the body which in turn strengthens the skin and brings back the bounce. The same radicals are also the cause of several eye ailments like glaucoma and hence in the process of increasing anti-oxidants and decreasing radicals, CBD also helps with glaucoma.

Soothe Eczema:

Some studies have shown that CBD also proves helpful in controlling the inflammation caused by eczema on the skin. It is also helpful in controlling dermatitis and psoriasis.

Decrease Hormonal Conditions:

Hormones play a major role in the maintenance of skin health. Regulating hormones, CBD helps in supporting the overall health of the skin from inside making it naturally healthy and free of problematic skin conditions.

Hydrates the Skin:

The moisturizing properties of CBD helps in keeping the skin hydrated which is quite important to keep many skin problems at bay.
Choose CBD Skin Care now
References
Jhawar, Nikita, et al. "The growing trend of cannabidiol in skincare products." Clinics in dermatology 37.3 (2019): 279-281.

Baswan, Sudhir M., et al. "Therapeutic Potential of Cannabidiol (CBD) for Skin Health and Disorders." Clinical, cosmetic and investigational dermatology 13 (2020): 927.

Wilkinson, Jonathan D., and Elizabeth M. Williamson. "Cannabinoids inhibit human keratinocyte proliferation through a non-CB1/CB2 mechanism and have a potential therapeutic value in the treatment of psoriasis." Journal of dermatological science 45.2 (2007): 87-92.

Oláh, Attila, et al. "Differential effectiveness of selected non‐psychotropic phytocannabinoids on human sebocyte functions implicates their introduction in dry/seborrhoeic skin and acne treatment." Experimental dermatology 25.9 (2016): 701-707.

Maghfour, Jalal, et al. "An Observational Study of the Application of a Topical Cannabinoid Gel on Sensitive Dry Skin." Journal of Drugs in Dermatology: JDD 19.12 (2020): 1204-1208.
Palmieri, B., C. Laurino, and M. Vadalà. "A therapeutic effect of cbd-enriched ointment in inflammatory skin diseases and cutaneous scars." Clin Ter 170.2 (2019): e93-e99.
Tags: best cbd oil, cbd distillation, how to make cbd oil, cbd soap for cramps, cbd edibles in your system, cbd oil for ankle tendonitis, cbn benefits, cbd oil salve, best cbd oil in north carolina, full spectrum with thc cbd oil capsules