Last updated
CBD Muscle Balms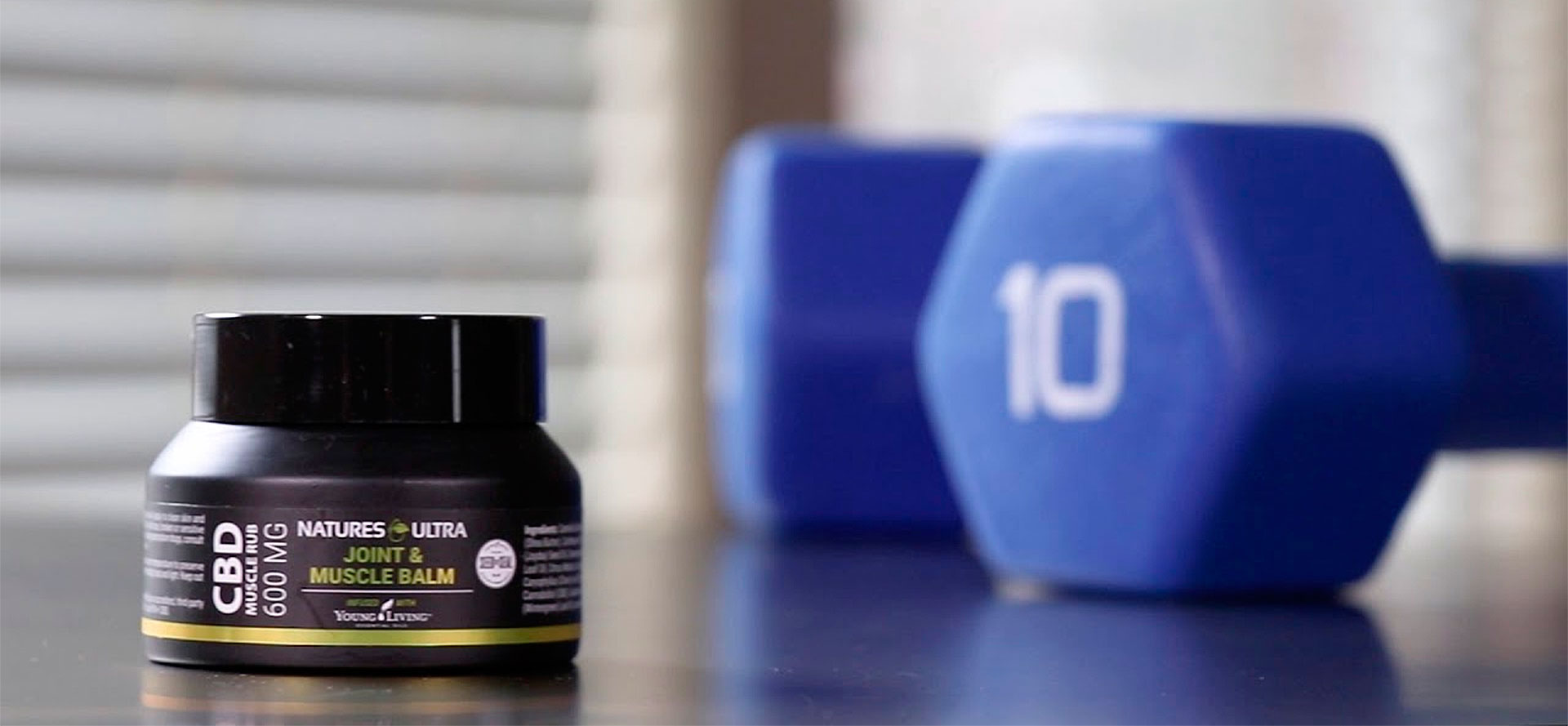 Pain, soreness, and achy muscles are experienced by all – not just athletes and fitness freaks. Even lifting heavy objects or sitting for too long can cause your muscles to become stiff and painful. If aching muscles are your nemesis, you surely keep a jar of muscle balm by your nightstand. These balms are meant to instantly absorb into the skin and reduce inflammation. They help to ease the tired or overworked muscles of the body.
10 Best CBD Muscle Balms in 2023
Products
Information
Price

Check Price

Check Price

Check Price

Concentration:

250mg, 500mg, 1000mg

Check Price

Check Price

Check Price

Check Price

Check Price

Check Price
View all CBD Muscle Balms
Balms are more of a spot treatment and they are usually thicker than massage oils, moisturizers, or lotions. Now, CBD manufacturers are bringing the sought-after cannabinoid to the muscle balm game and a lot of users cannot stop praising the CBD muscle balm creation.
Curious to know if CBD muscle balm is right for you? Keep reading to know everything about this latest addition.
What are CBD Muscle Balms?
CBD balm for muscle pain is a fragrant topical cream or oil that is used to soothe inflamed or aching muscles. Generally, CBD balm is mixed with soothing ingredients like, tea tree, peppermint oil, coconut oil, and eucalyptus oil.
CBD muscle balm is a topical product and it can be applied anywhere on the external part of your body.
How are they Made?
CBD balms contain these three primary ingredients:
A natural wax (usually, beeswax);
An oil base where the carrier oil has a high content of fatty acids (coconut, eucalyptus, or peppermint oil);
A therapeutic compound (CBD with vitamins or just CBD).
Additionally, a lot of CBD muscle balm manufacturers create CBD muscle balm with arnica and other botanical ingredients like, lavender, passionflower, and almond. These botanical blends tend to add an extra layer of therapeutic effect, along with a pleasant smell. For instance, eucalyptus has a healing scent and it helps to get rid of inflammation. And lavender has a calming scent, which helps in treating depression and anxiety.
For a CBD muscle balm stick, manufacturers use an oil base and then CBD is infused into the carrier oil. The cannabis plant is grounded to small bits and after that, it is steamed at over 100 degrees Celsius for a few hours. This extremely high temperature helps to convert CBD into its active molecular form and it gets combined with the fatty acids in the carrier oil.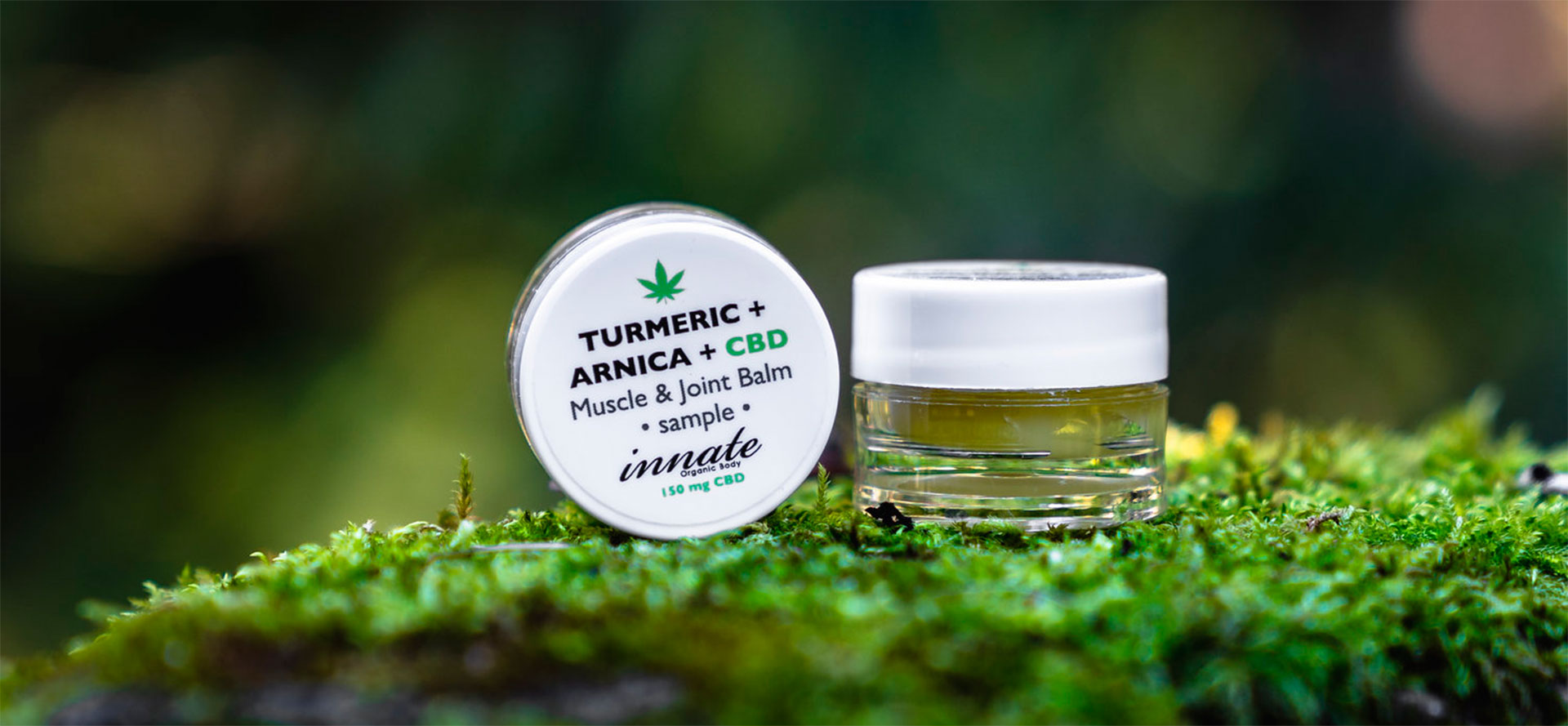 More choices available
How Do CBD Muscle Balms Work?
Many consumers find CBD to be relaxing, but the exact effect of a soothing CBD muscle balm depends on many factors. These include the essential oils in the balm, the type of CBD used in the muscle balm, the CBD dosage, and individual tolerance levels.
CBD muscle balms are applied locally on certain parts of the body that are sore and inflamed. CBD readily gets absorbed into the skin and it does not enter the bloodstream. As such, CBD balms work similarly to over-the-counter topical products for muscle pain.
CBD balms interact with the cannabinoid receptors found in the skin and desensitize them. This helps in alleviating pain and soreness.
Does It Work?
If you are a fitness freak and enjoy your intense sessions of workout, it is probably common for you to experience muscle soreness and pain. Intense workouts result in tiny tears to the muscle fibers and this leads to inflammation. While the breaking down of the muscle fibers and their recovery is important to growth, soreness, and pain and feel unpleasant. Also, it might hinder you from carrying out your daily chores.
As you must be aware by now, CBD has amazing anti-inflammatory properties, and hence, it helps in eradicating inflammation and muscle soreness. Also, CBD suppresses the production of T-regulatory cells, cytokine, and chemokine. All of these play a key role in slowing down the process of muscle recovery. When these inflammatory responses are suppressed, muscles are allowed to recover quickly.
You can use CBD balm for muscle recovery and accelerate the recovery process. Moreover, CBD balms come in extra ingredients like, coconut oil or eucalyptus oil that can help to add a luster to your skin and get rid of other skin conditions as well. If you need any help selecting a CBD balm, you can peruse our list of top 10 CBD muscle balms.
Benefits
CBD is a potent antioxidant with analgesic properties. It facilitates the healing process and strengthens the ability of the skin to regenerate. When muscle balms are infused with CBD, they become the fastest inflammation-reducing and pain-alleviating remedy. If you are thinking of using muscle balm CBD, here are its major benefits.
Pain management –

CBD muscle balms do not reach the bloodstream, but they interact with the cannabinoid receptors in the skin. As these are topical products, they have to be applied locally. They can alleviate pain in the targeted body part and help you to get rid of your muscle aches, pain, and soreness.

Eczema, acne, and psoriasis treatment – Along with eliminating soreness of muscles, CBD balms can also help to treat difficult skin conditions like, acne and eczema. Even psoriasis can be treated with CBD balms.
Alleviating muscle twitching –

You can even use CBD balm to relieve muscle twitching. Just apply it in the targeted body part and CBD will engage with the endocannabinoid receptors and offer relief. Even though CBD doesn't cure muscle spasms, but it decreases the levels of spasms that a person feels.

Dry skin treatment –

Since CBD muscle balms are made of CBD and other ingredients like, peppermint oil or coconut oil, it helps to keep the skin supple and prevent dry skin.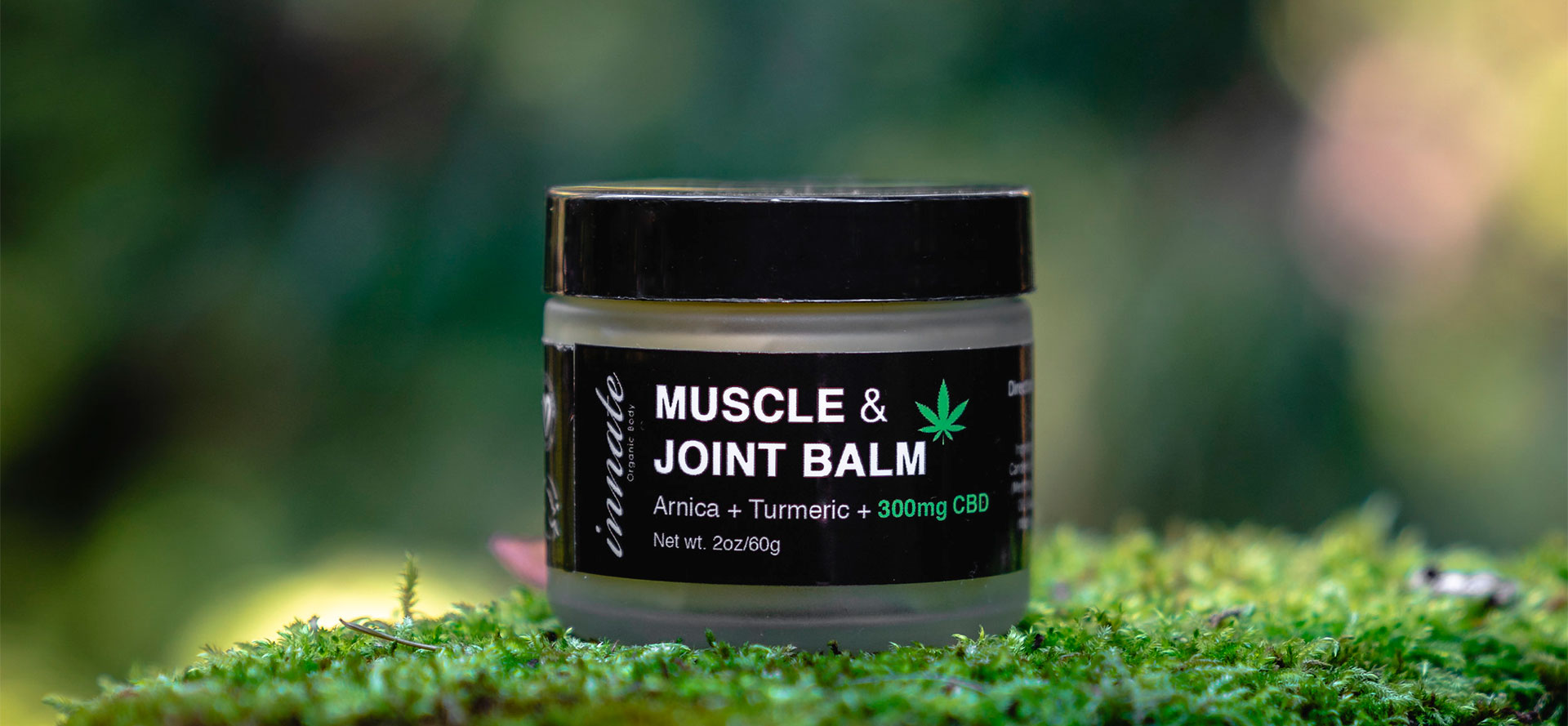 How to Apply?
CBD muscle balms are applied topically to the areas of the body that feel sore. You have to gently massage the balm so that it gets quickly absorbed by your skin. For the best results, you can massage the balm more than once to the targeted areas of your body. This will fetch you instant relief.
Dosage
You don't have to worry about the CBD dosage when using CBD muscle balms. These balms come with a pre-meditated dosage of CBD. So, you do not have to measure the dosage before using it. You can directly apply the balm and get relief.
Final Thoughts
CBD muscle balms help a lot of people. As they're topical products, they're easy to carry and you can simply slip one into your backpack or purse and take it anywhere with you. Made from natural ingredients, these balms alleviate muscle soreness and also rejuvenates skin, and prevents skin drying. However, CBD doesn't have the same effect on everyone. It would depend on your tolerance levels.
If you want to know which one is the best CBD muscle balm for you, go through our top 10 list of CBD muscle balms in the market. We have reviewed a lot of products and shortlisted ten of them that we think are some of the best that you can use. Our reviews will give you an idea regarding the ingredients used in the product, how to use the product, and what effects can be expected.
So, start using CBD muscle balms and forget all about muscle aches.
References
Urits, Ivan, et al. "Use of cannabidiol (CBD) for the treatment of chronic pain." Best Practice & Research Clinical Anaesthesiology (2020).

Kasper, Andreas M., et al. "High prevalence of cannabidiol use within male professional Rugby union and league players: a quest for pain relief and enhanced recovery." International journal of sport nutrition and exercise metabolism 30.5 (2020): 315-322.
Crippa, José A., et al. "Translational investigation of the therapeutic potential of cannabidiol (CBD): toward a new age." Frontiers in immunology 9 (2018): 2009.

Oláh, Attila, et al. "Differential effectiveness of selected non‐psychotropic phytocannabinoids on human sebocyte functions implicates their introduction in dry/seborrhoeic skin and acne treatment." Experimental dermatology 25.9 (2016): 701-707.

Wilkinson, Jonathan D., and Elizabeth M. Williamson. "Cannabinoids inhibit human keratinocyte proliferation through a non-CB1/CB2 mechanism and have a potential therapeutic value in the treatment of psoriasis." Journal of dermatological science 45.2 (2007): 87-92.
Choose CBD Muscle Balms now
Tags: best time of day to take cbd oil, lip balm with cbd oil, cbd oil for ocd, best cbd isolate, cbd oil for hyper dogs, cbd dog treats for joint pain, cbd oil for massage, cbd jelly beans reviews, cbd bath bomb for pain, cbd oil coffee